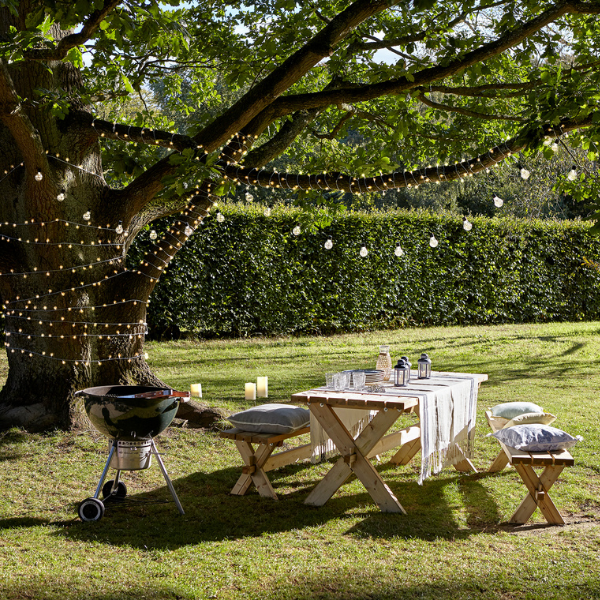 As if by magic It's Easter Weekend and the Mother Nature has done her very best. The sun is shining and we are able to enjoy up to six guests in our gardens this weekend here in England. Hurrah! This week's blog, is all about the fun bit! Adding the the finishing touches, to welcome your friends and family back into your garden or when you meet on the beach or at the park for a picnic. I'll be sharing things that have caught my eye that I think you'll love, together with some delicious recipes so you don't spend all day in the kitchen!
If you've been following my Blog for the last few weeks, I've shared ideas that have helped me over the years, that I call the Big Spring Refresh!

5 Books to help your home become beautifully organised.

Big Spring Refresh: The Pantry

Big Spring Refresh – The Garden
Phew! So that's the hard work done! Now it's time to enjoy your space.
"Gardens and flowers have a way of bringing people together, drawing them from their homes."
― Clare Ansberry, The Woman on Troy Hill.
Making an entrance
Years ago, someone told me to put a simple pot near your front door or by your garden gate, filled with blooms that not only look pretty, but also have a wonderful fragrance. It is a fabulous welcome to anyone visiting and of course for you on a daily basis! The beauty of having your blooms in a pot means that you can move them depending on the season. They will have the same effect on your balcony, outside your beach hut or on your decking.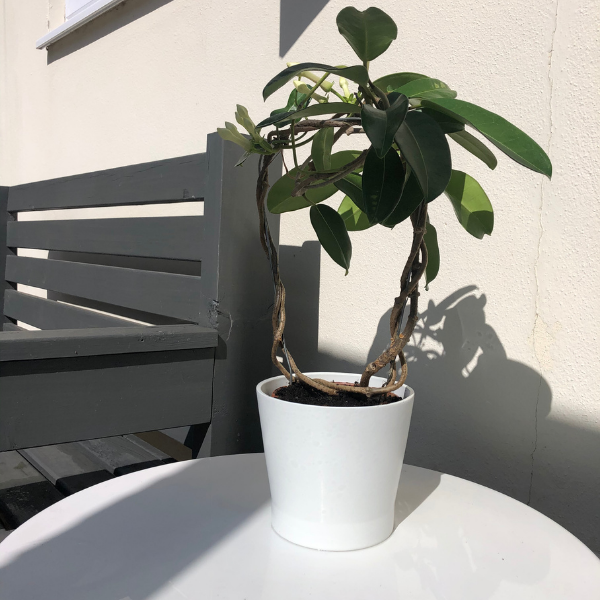 My favourite for fragrance are Sweet Peas,(Cathy and Champagne Bubbles) Roses (Desdemona, Tranquility, Wedding Day and Damsk Rose) and Philapdelphusa Belle Etone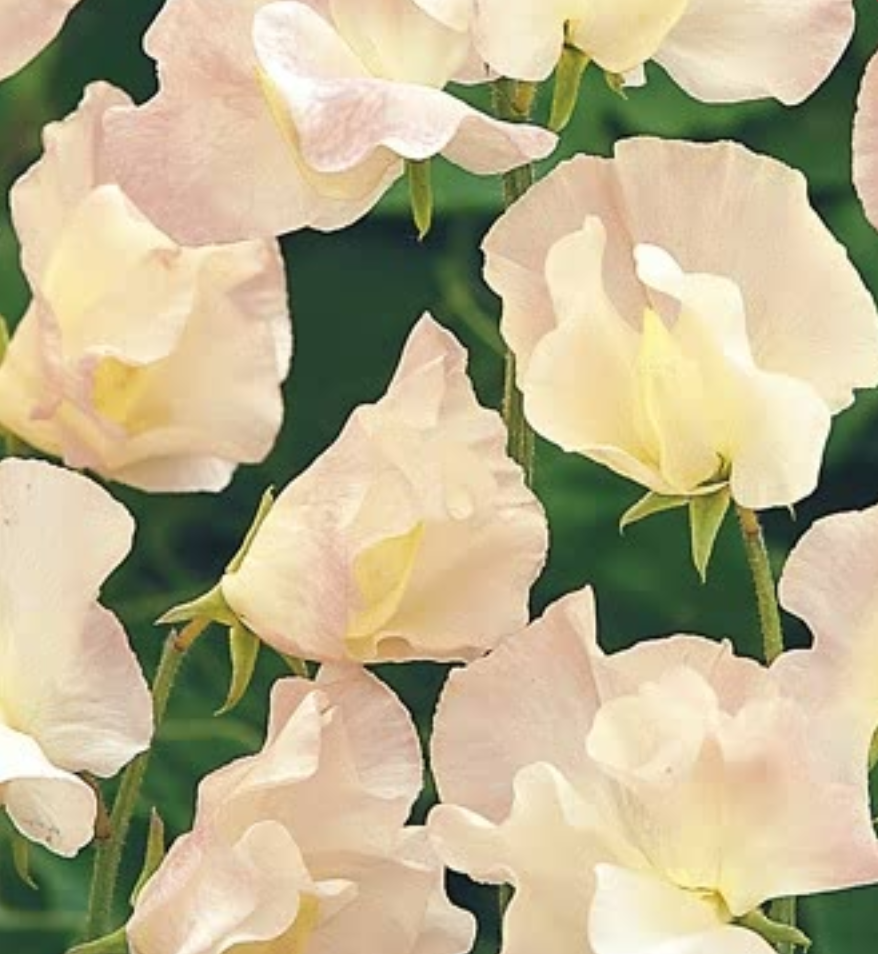 Sweet peas have a very special place in my heart – they always remind me of my dear grandparents and so to have them growing in my garden, like like they did. Although my gramps was a master, how I wish he was here now to help me.
"A friend is one who overlooks your broken fence and admires the flowers in your garden."

Unknown
Let's Eat!
After all the hard work you've done refreshing your garden ready for Spring and entertaining your guests, the last thing you want to be doing is slaving in the kitchen all day. Your friends and family want to see you! The key to this happening is to prepare ahead and keep it simple. Sharing a few favourites from James Duigan that we love and hope you do too.
Greek Lamb Skewers with Courgette Tzakziki
A huge family favourite which we love to cook on the barbecue, alrthough you can cook on the griddle / grill if tyou prefer. Everything can be prepared in advance.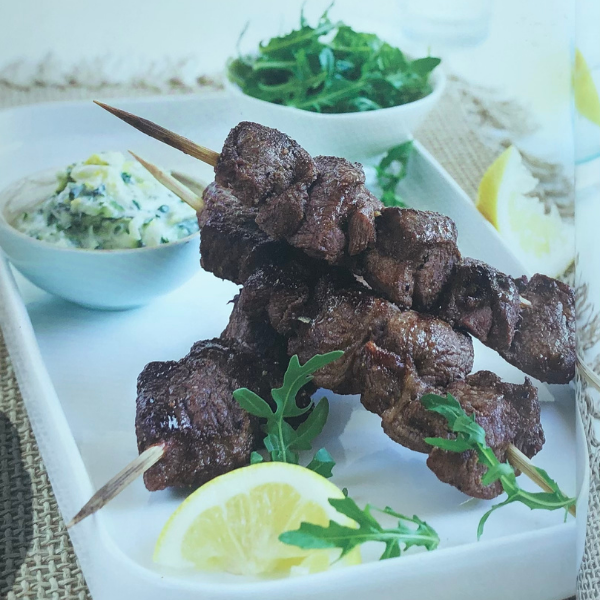 Ingredients:
600g organic lamb leg steaks, trimmed and cut into large chunks.
2 tbs olive oil, salt and pepper
1 tsp cinnamon, 1 tbsp ground coriander
1/2 cucumber, 2 courgettes
1 small bunch of mint, finely chopped.
300ml organic natural yogurt
zest of 1 lemon, juice of 1/2 lemon
rocket leaves, to serve.
Method:

Rub the lamb with the olive oil, salt, peper, cinamon and corriamnder. Thread onto wooden skewers that have been soaked in water for 30 minutes.

Grate the cucumber and ciourgettes and mix in a bowl with finely chopped mint leaves. Stir in the yogurt and lemon zest.

Heat the grill / griddle pan to a medium heat (or if you're using a barbecue, ensure it's perfect to start cooking on.

Grill the lamb for about 4 minutes on each side until cooked through and golden. Squeeze the lemon juice over the lamb and serve with the tzatziki and some peppery rocket.
Kabbouleh
A delicious lunchbox or picnic treat and certainly the perfect accompaniment to any barbecue, we love it with chicken or fish. Feel free to mix up your grains and use what you have to hand, gluten-free varieties if you prefer.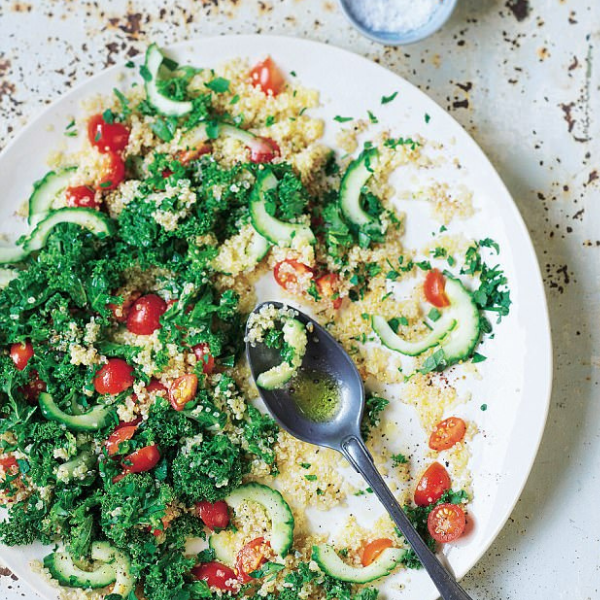 Ingredients:
3 tbsp extra virgin olive oil
¼ tsp ground cumin
½ tsp sumac, juice of 1 lemon
¼ tsp salt, ¼ tsp ground black pepper
100g cooked and cooled quinoa, brown rice or bulgur wheat (or a mixture, or any leftover cooked grains of your choice that you have to hand)
3 good handfuls of kale leaves (stalks discarded), finely chopped
half a small cucumber, seeds scooped out, finely chopped, 1 spring onion, finely chopped,
8 small tomatoes, chopped into quarters, handful of fresh parsley, finely chopped
Method:

First, make the dressing; it will taste better the longer it sits. Whisk together the olive oil, cumin, sumac, lemon juice, salt and pepper, and set aside.

Make sure the cooked grains have cooled down completely so they don't wilt the salad when you put everything together.

Put the kale, cucumber, spring onion and tomatoes in a serving bowl and stir in the parsley.

Pour over half the dressing and mix it through; this step will tenderise the kale and distribute great flavour through the salad.

Add the cooled cooked grains and the rest of the dressing, stirring everything together.

Taste the salad and adjust the seasoning with more salt or another squeeze of lemon, or to the way you like it. Tuck in.


TIP If you like heat, feel free to add a little fresh or dried chilli, or some finely chopped garlic.
Sticky Chicken Thighs (serves 4)
Pure comfort food. The kids love these with the sweet potato wedges with crispy chickpeas and dollops of Greek yoghurt seasoned with a squeeze of lime and a sprinkle of spring onion. You can cook the chicken in the oven as here, or on the barbecue if you prefer.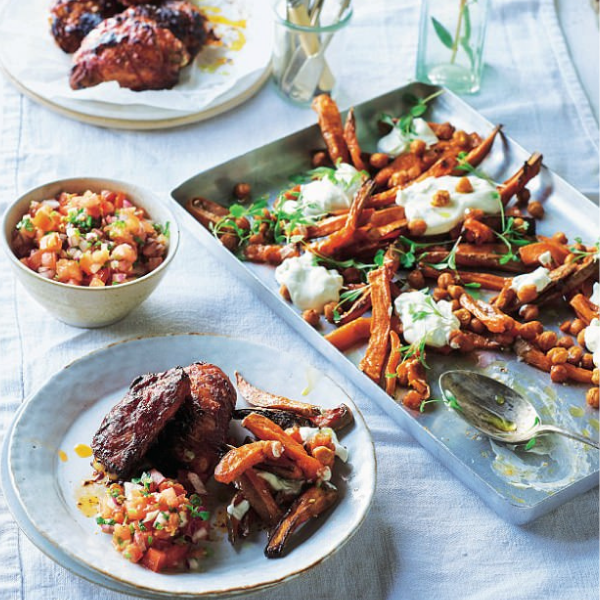 Ingredients:
140g tomato purée
2 tbsp honey (optional)
1 tbsp tamari
1 tbsp apple cider vinegar
1 tsp paprika
generous pinch of black pepper
600g organic chicken thighs
drizzle of rapeseed oil

For the salsa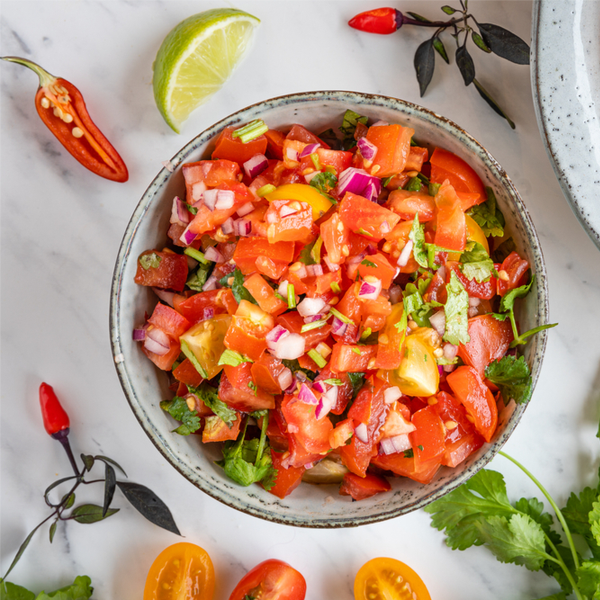 Ingredients:
4 large tomatoes
small handful of fresh coriander, with stalks, finely chopped
1 green chilli, deseeded and finely chopped
1 small garlic clove, finely chopped
1 small red onion, finely chopped
juice of 1 lime
salt and ground black pepper
drizzle of good-quality olive oil
Method:

In a large bowl, mix together the tomato purée, honey (if using), tamari, apple cider vinegar, paprika and pepper to make the marinade. Season to taste. Add the chicken thighs to the bowl and toss until each one is completely coated.

Put the thighs on a large baking tray. Drizzle with a little oil and bake for 20 minutes in the preheated oven or until completely cooked through and golden brown. Turn halfway through cooking.

Meanwhile, make the salsa. Finely chop the tomatoes and add to a small bowl with the coriander. Mix in the chilli, garlic, onion and lime juice. Season to taste and add a good glug of oil. Mix again and leave in the fridge until the chicken is ready.

Serve the chicken with a big spoonful of salsa, a green salad, seasoned yoghurt (see recipe intro above) and, if you like, sweet potato wedges.
Roasted figs with honey & Greek yoghurt (Serves 4)
"Whenever I make this simple dessert, it reminds me that if you choose delicious, good-quality ingredients, you don't need to do anything fancy with them." James Duigan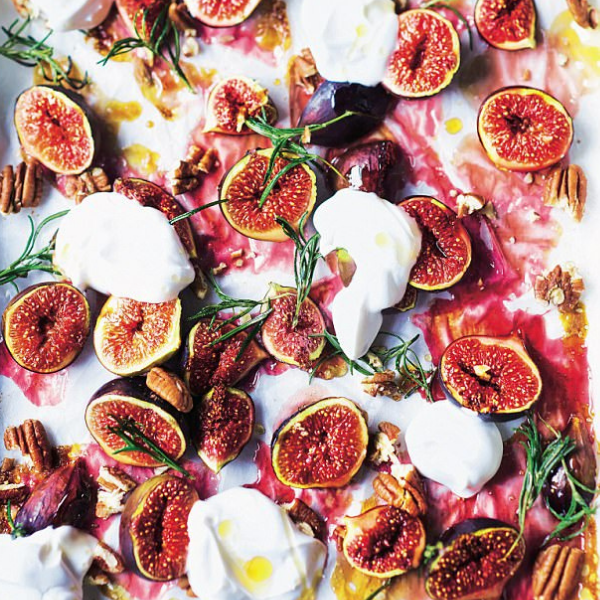 Ingredients
4 large figs
2 tsp ground cinnamon
1-2 tsp manuka honey or good quality honey for drizzling (or try maple syrup for a variation)
handful of rosemary sprigs
8 tbsp Greek yoghurt or coconut yoghurt
2 tbsp pecans, chopped and toasted
Method:

Preheat the oven to 180C/350F/ gas 4 and line a baking tray with parchment paper.

Slice the figs into halves and quarters. Place them on the prepared baking tray.

Sprinkle 1 teaspoon of the cinnamon over the figs and drizzle with the honey. Lastly, lay the rosemary sprigs over the figs.

Place in the preheated oven for approximately 40 minutes, or until caramelised and soft. Leave to cool for 10 minutes.

Serve the figs dolloped with the yoghurt, sprinkled with the pecans and the remaining teaspoon of cinnamon.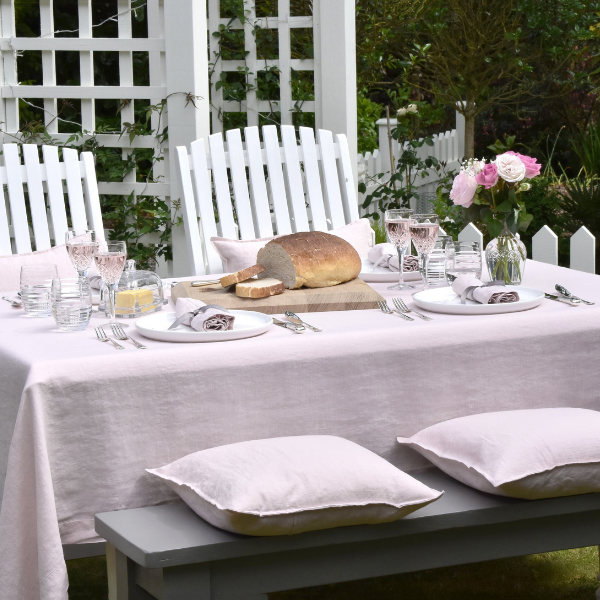 "A garden to walk in and immensity to dream in–what more could he ask?

A few flowers at his feet and above him the stars."

― Victor Hugo, Les Miserables
Life's a beach!
…or a picnic! We can now venture to the parks and beaches and see friends, should you wish to leave the garden! That doesn't mean you can't style it out there too. (although please be socially distant and stay safe)
Love this new season cool bag from Sophie Alport to keep our food and drinks super cold and fresh. I think we could all enjoy this beautiful giant picnic rug, in the garden, park or the beach. It's from Annabel James, a new find for me. Oh so lovely!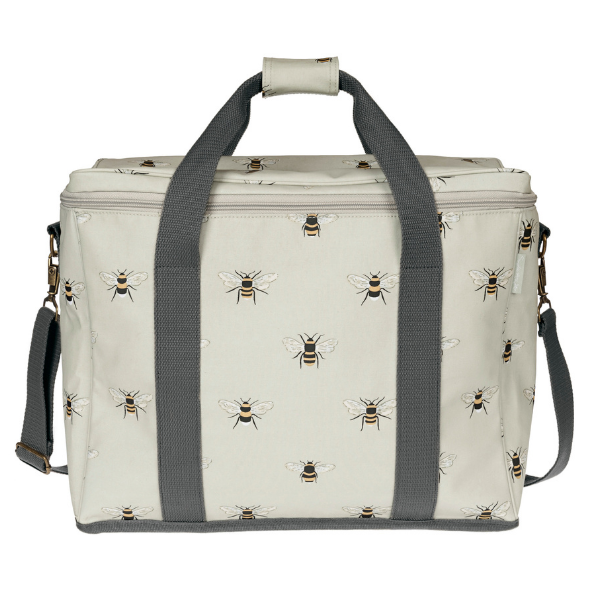 I've recently discovered a fabulous cocktail company, Bar Bouy. A new brand dreamt up on the beach in Devon when the world pressed pause last year, was a positive to come out of Lockdown! I adore their philosphophy, with their main aim being to put some smiles back on faces. I also love that Bar Bouy are local.
"With a taste for well-made drinks and a thirst for the perfect sized pre mixed sundowner, we've created a range of hand crafted, bar standard, cocktails to be enjoyed at home or sent as gifts."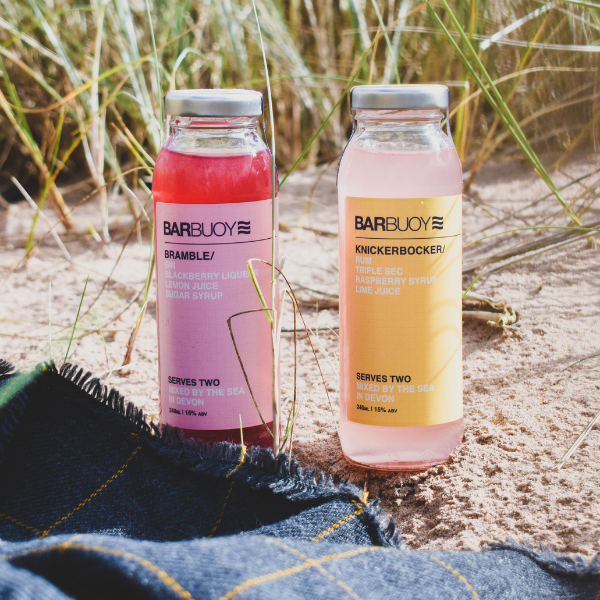 Each cocktail is made to order just a stone's throw from the sea using premium spirits and high quality ingredients. They are fresh, so once delivered should be chilled and enjoyed within seven days. Alternatively they can be frozen upright and kept for up to three months before being defrosted and enjoyed at a time that suits you.
Each bottle is 240ml giving the ideal measure for two to share at home, the park or back on the beach where the very idea of them first began. Doesn't that sound amazing? Think these would make fabulous gifts too. Question is which one will you try first?
When the sun goes down..
We've not seen our friends or family for a while and so when the sun goes down, we really won't want the "party" to end. We want to be cosy and warm, especially as we can't enterain inside right now so having some throws close by is a must! This is where lighting, candles and a fire pit also come in handy! (Please ensure you are being safe!)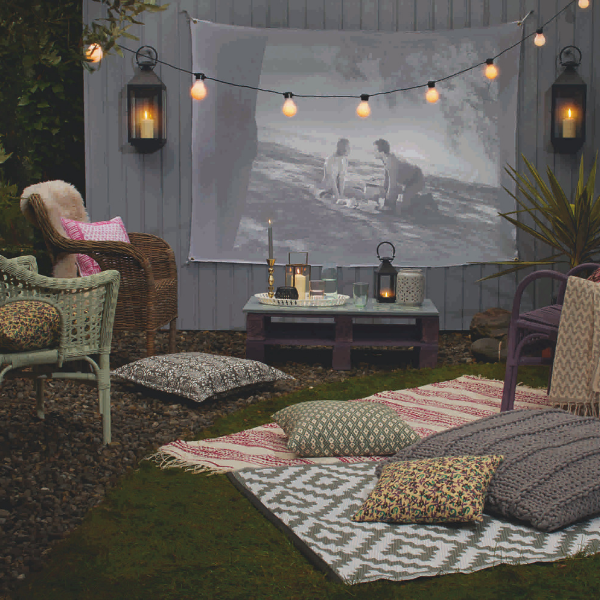 I love the idea of an outdoor cinema and love how Cuprinol have styled theirs above. Anyone else get lost on Pinterest or just me? I'm delighted to share wirth you another new find, Rory and Ruby, a small business who sell the most incredible gifts, such as the Organic Cotton star throw (below) and gorgeous hampers.. If you're a keen gardener, you'll love the Gardeners Hampers too. They are fabulous.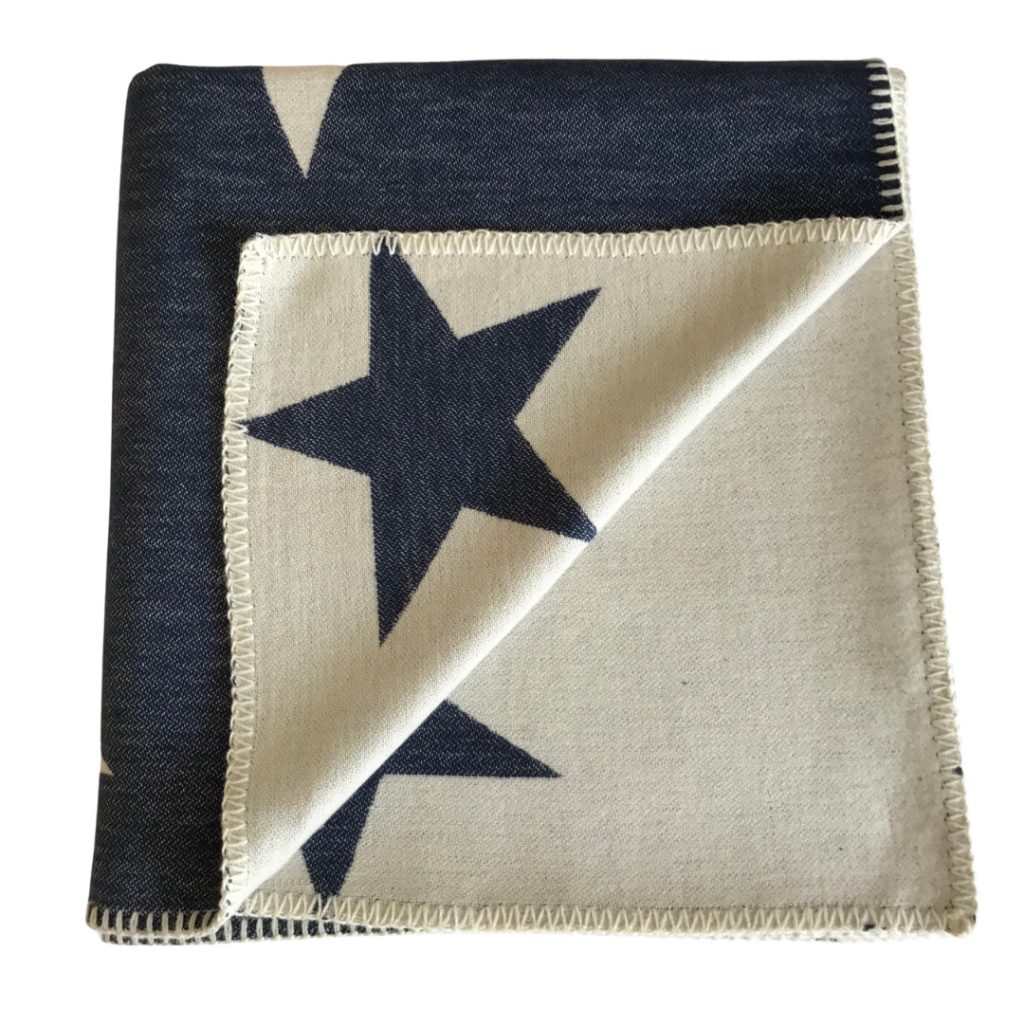 Imagine sitting around the fire pit long into the night surrounded by friends or family. Doesn't it look heavenly?
I hope that I've have given you a little inspiration for your garden and menu for this Spring and Summer ahead. As ever, I'd love to know your thoughts and comments so do let me know. What's inspired you the most and what are you motivated to try. I read every comment honestly.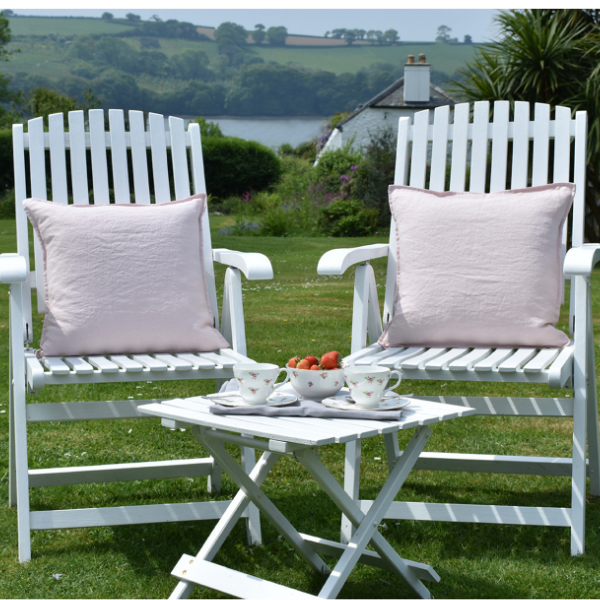 Next time on the blog, I'll be sharing some thoughts on how we can look after our mental health and well-being as we continue with the easing of Lockdown. If you'd like to receive it straight to your inbox, you can subscribe here. (There will be no spam, I promise!)
In the meantime, feel free to join the conversation on my instagram.
I really hope you're having a fabulous weekend and have a lovely week ahead.
Stay safe and well.
Love