As a proud Ambassador for DKMS_UK and former Oncology nurse, I feel very privileged to be celebrating my 50th birthday in February 2022 – that got me thinking! Mission 50 for DKMS was born!
What if I could do something to raise awareness for DKMS around the number 50??
What if I made it my Mission in the year 2022 to raise as much awareness and as many funds as possible?
I started playing around with ideas…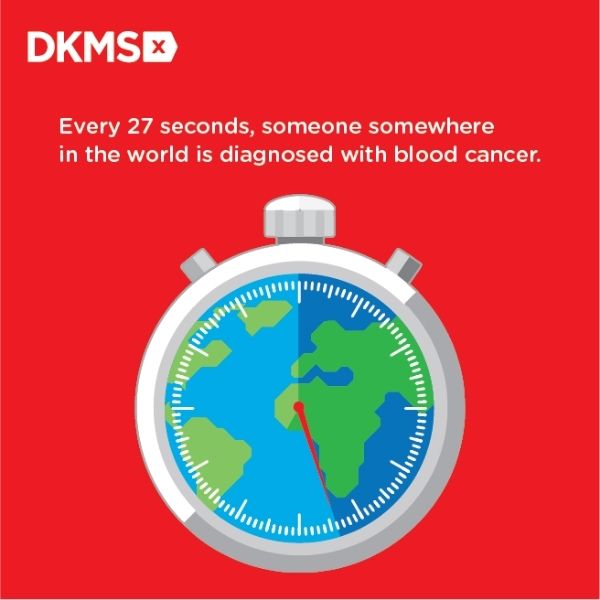 Please consider this:
❣️Every 20 minutes someone in the UK is diagnosed with a blood cancer such as leukaemia, lymphoma or melanoma.
❣️Someone somewhere in the world is diagnosed with blood cancer every 27 seconds.
❣️Only 30% of people diagnosed find a donor match within their family, that's why swab kits to find donors are so important.
WE can help change that – please donate what you can, when you can.
What is Mission 50 for DKMS?
My aim is to complete some challenges and events linking the number 5 during my 50th year and whilst doing so, raise as close to £50K as I can..
Let's be honest – 50K is A LOT OF MONEY…
Over 12 months that's raising an average of £4,166.66 a month
Which equates to raising £961.53 a week ….. with my Mission to do this by Feb 1st 2023… We can do that – can we??
Now I know this is a little crazy, but my motto has always been to #dreamitliveit
Even if I just raise £500, that would be a huge amount more than if I hadn't started this Mission.
Let's see what we collectively can do!
Mission 50 will run from February 2022 for one whole year.. but training starts now and that means my fundraising page is OPEN!!!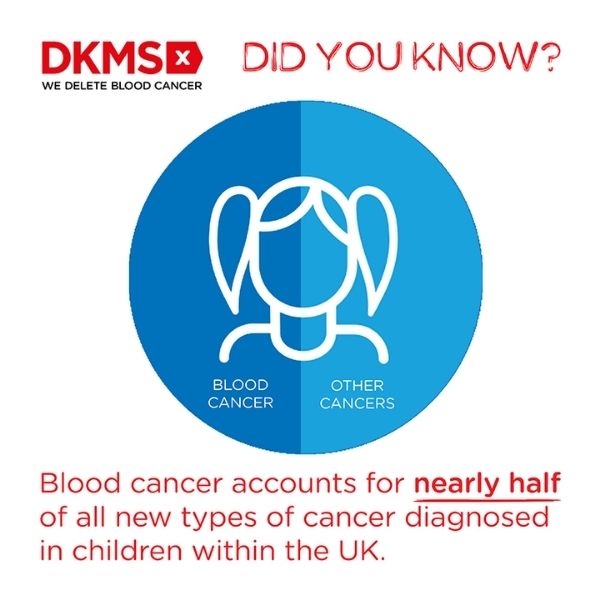 I'm calling on my friends, family and you to join me in anyway you can. Whether it be a training run, an event or donating a raffle prize, or donating to my fundraising page… Just think if everyone reading this page donated, we'd get there in no time! Imagine!!
Finalised calendar will be shared with you over the coming weeks and months. One thing for sure it that it won't be easy! I'm not at all fit and lockdown poundage is real!!!
Mission 50 for DKMS- The Plan!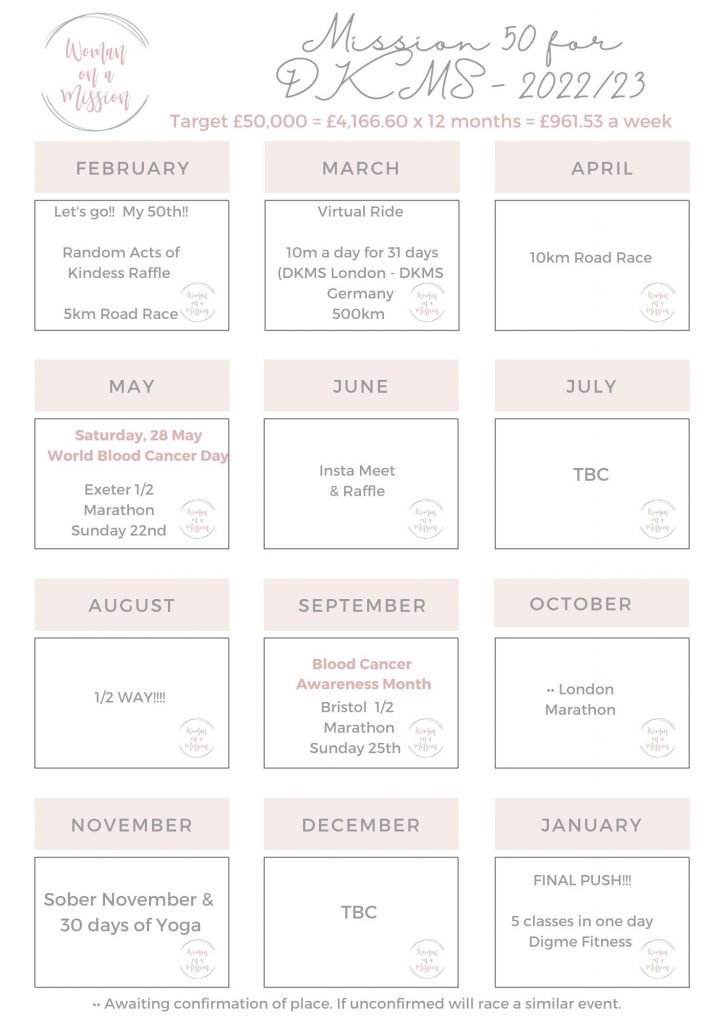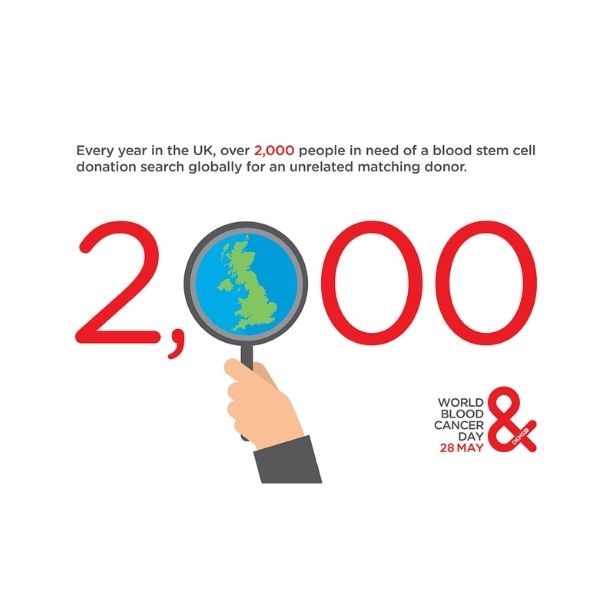 Anything to help would be a huge support. You know I am a huge fan of paying it forward and random acts of kindness and now, more than ever, I think we all need a little something to brighten our day and week.
Every donation helps no matter how big or how small and goes directly to DKMS.
If you can please share my pledge far and wide to your friends I'd be eternally grateful.
Let's do what we can to help DKMS_UK, find the donors that are needed to save lives.
Huge thanks from the bottom of my heart for helping me on my crazy Mission
Lots of love