This little hike from South Milton Sands to Hope Cove along the South West Coast Path in South West Devon is one of my favourite walks. It lies in the South Devon Area of Outstanding Natural Beauty and with the stunning views, you can see why.
This walk is a 1.6km moderately easy route, with an incline of 52m. (We love to walk into Hope Cove and back again, which equates to approx 3km)
The South Milton to Hope Cove is route popular with bird watchers, hikers and walkers. The path is mostly exposed so be mindful of the Devon sunshine and winds in the cooler months.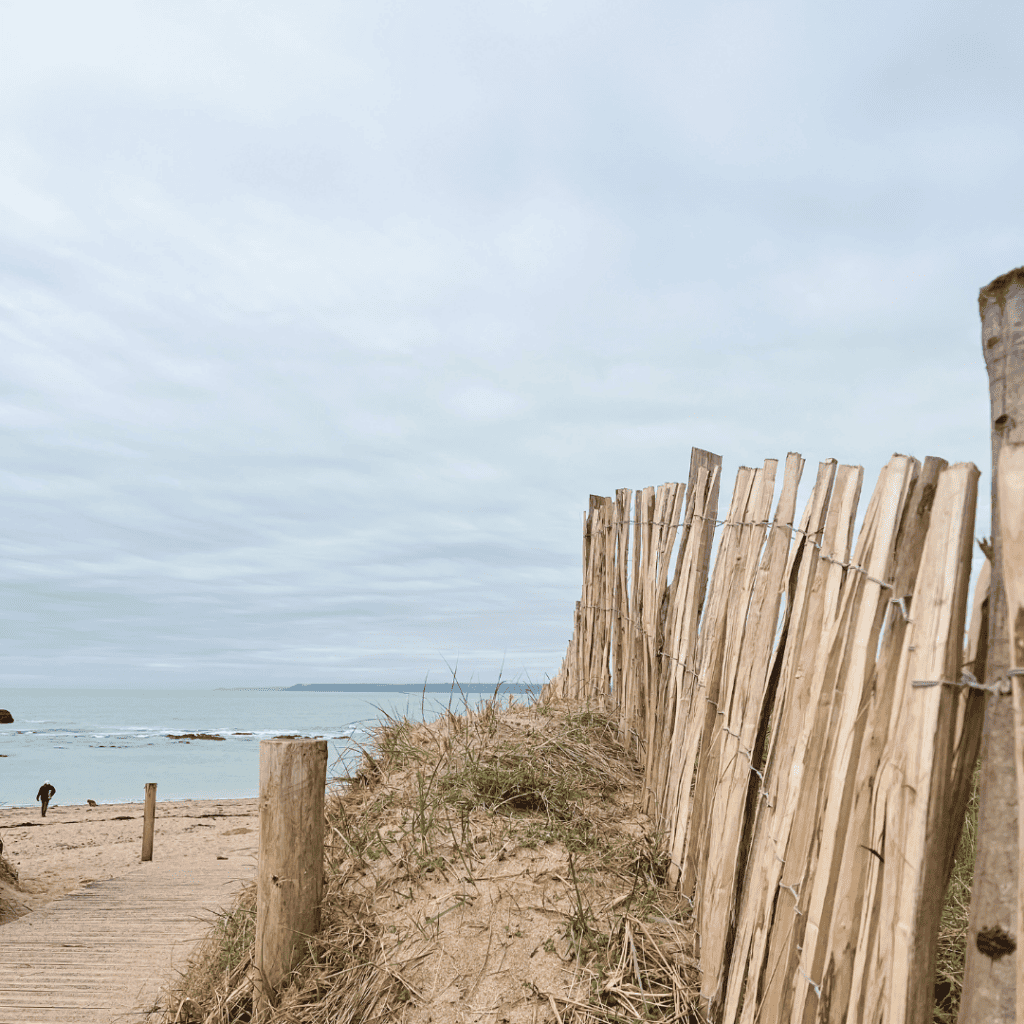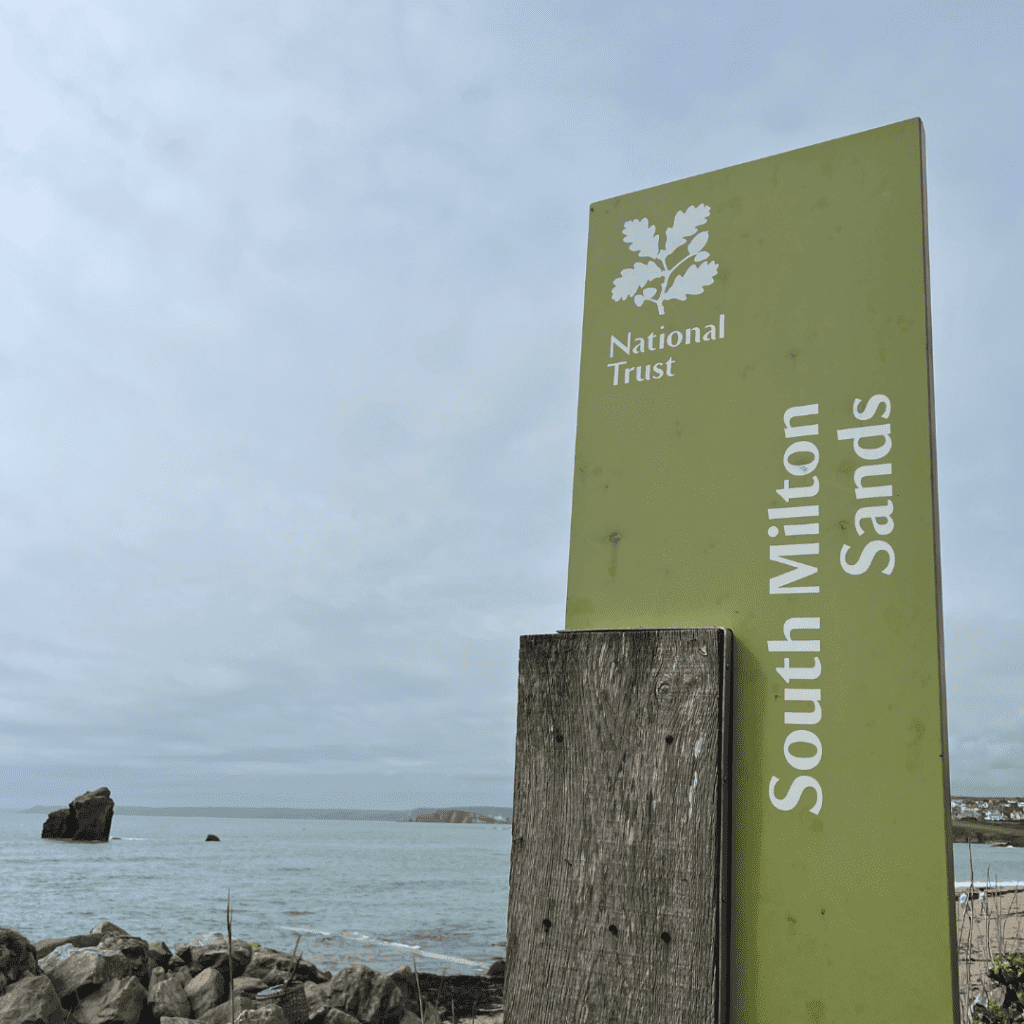 Getting There
By Train: The closest stations are Ivybridge 14 miles away and Totnes 17 miles away.
By Bus: Buses to South Milton and Thurlestone run from Kingsbridge. The 606 TALLY HO! service runs from Kingsbridge on the hour, taking around 6 minutes and dropping passengers 1 mile outside of South Milton.
By Car: 4 miles outside Kingsbridge. From Kingsbridge take the A381 towards Salcombe. Turn right to South Milton village, then turn left (signposted) to the beach. Please note, the approach road to the beach from the village of South Milton is a narrow lane with limited passing places.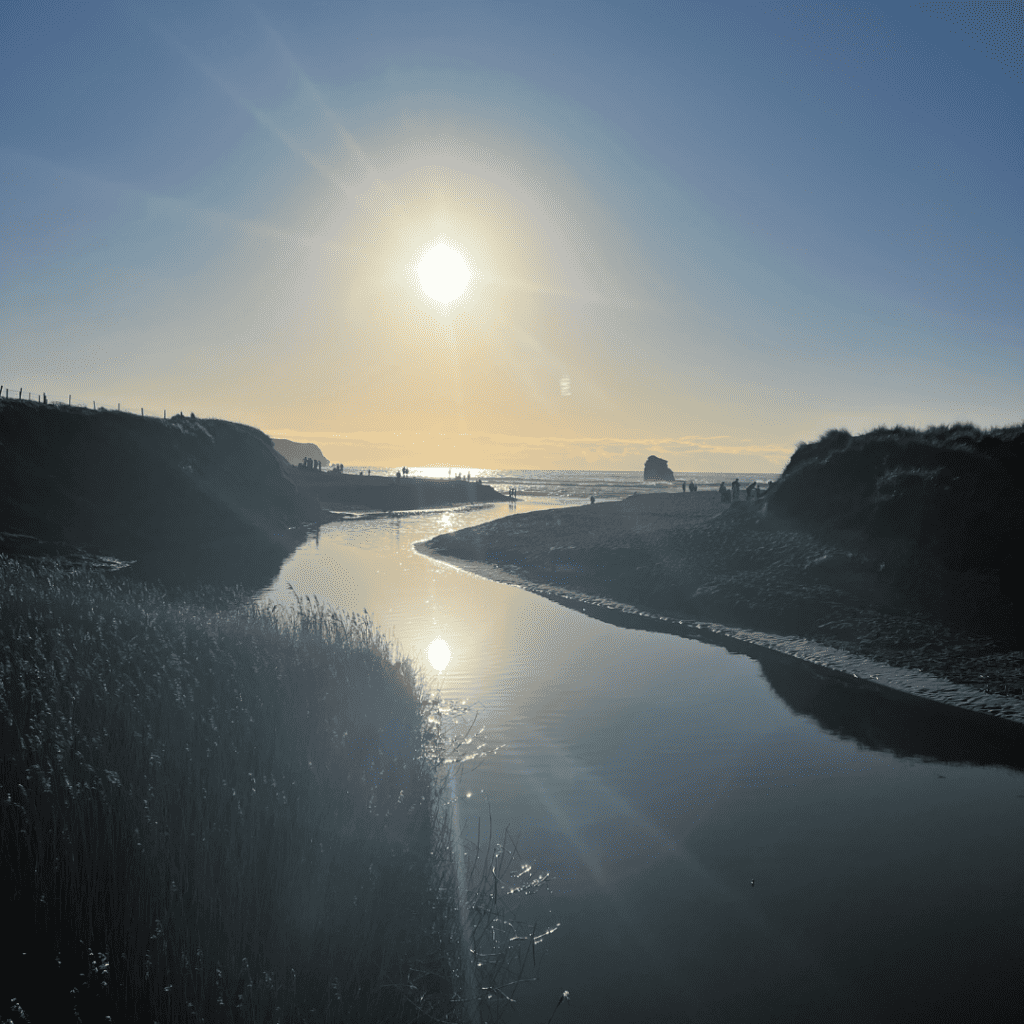 Parking
Park at the National Trust car park at South Milton Sands. Remember your National Trust Card if you're members and you'll be able to park for free. It's a small car park and can get really busy especially during the holidays, so plan your arrival time.
Maps
The route (below) can be found on the Ordnance Survey maps. Ordnance Survey have created an app so you can have unlimited OS Explorer and Landranger maps on any device making it easy for you to explore the great outdoors. (It even works when you are out of signal – perfect for our South West Coast path hikes!)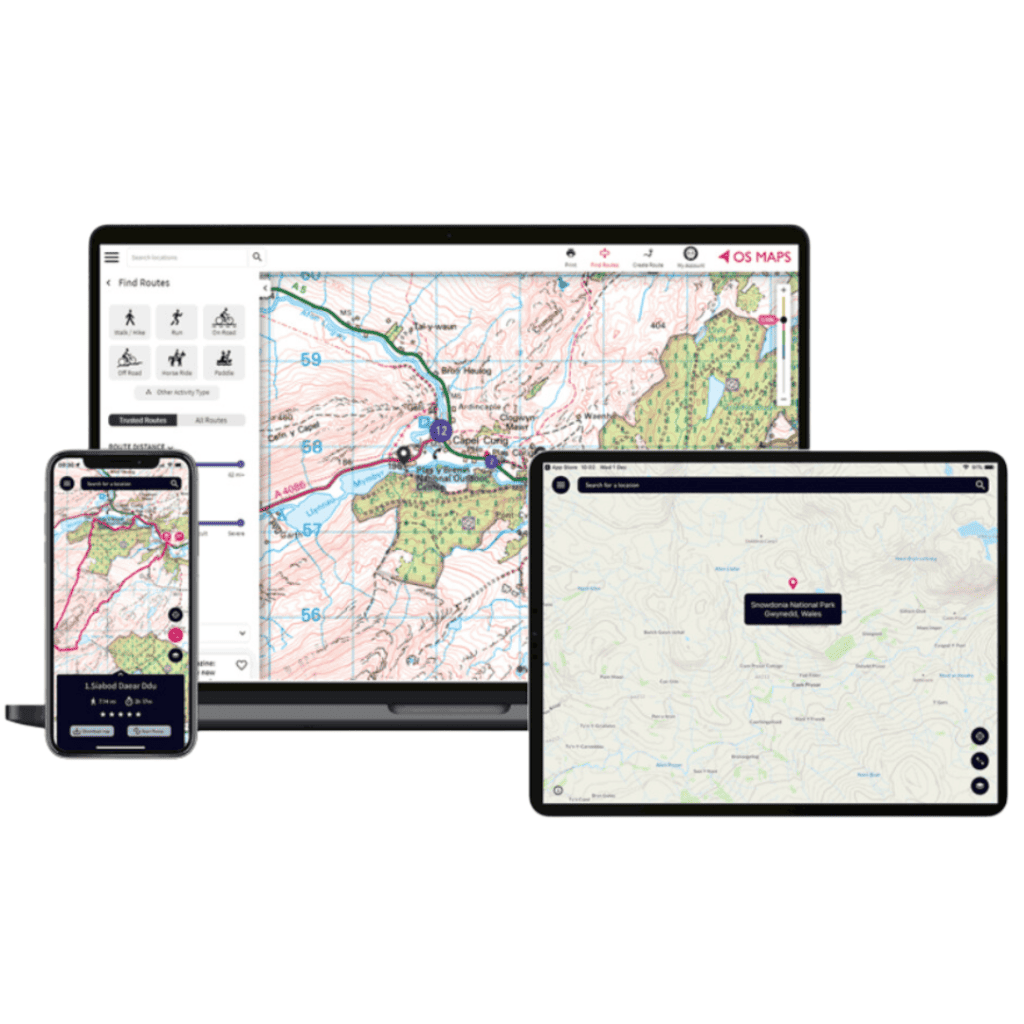 I'm an old fashioned girl and love the option to print out your own custom routes and maps to take with you so you are never stuck without a map. You can choose the scale, orientation and size that suits you. Always with a waterproof carrier, the Devon weather can be interchangeable! Find out what else I take with me on my hikes here.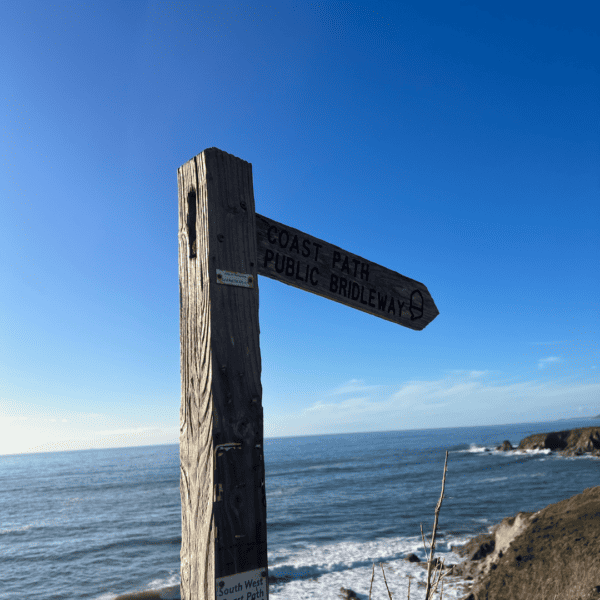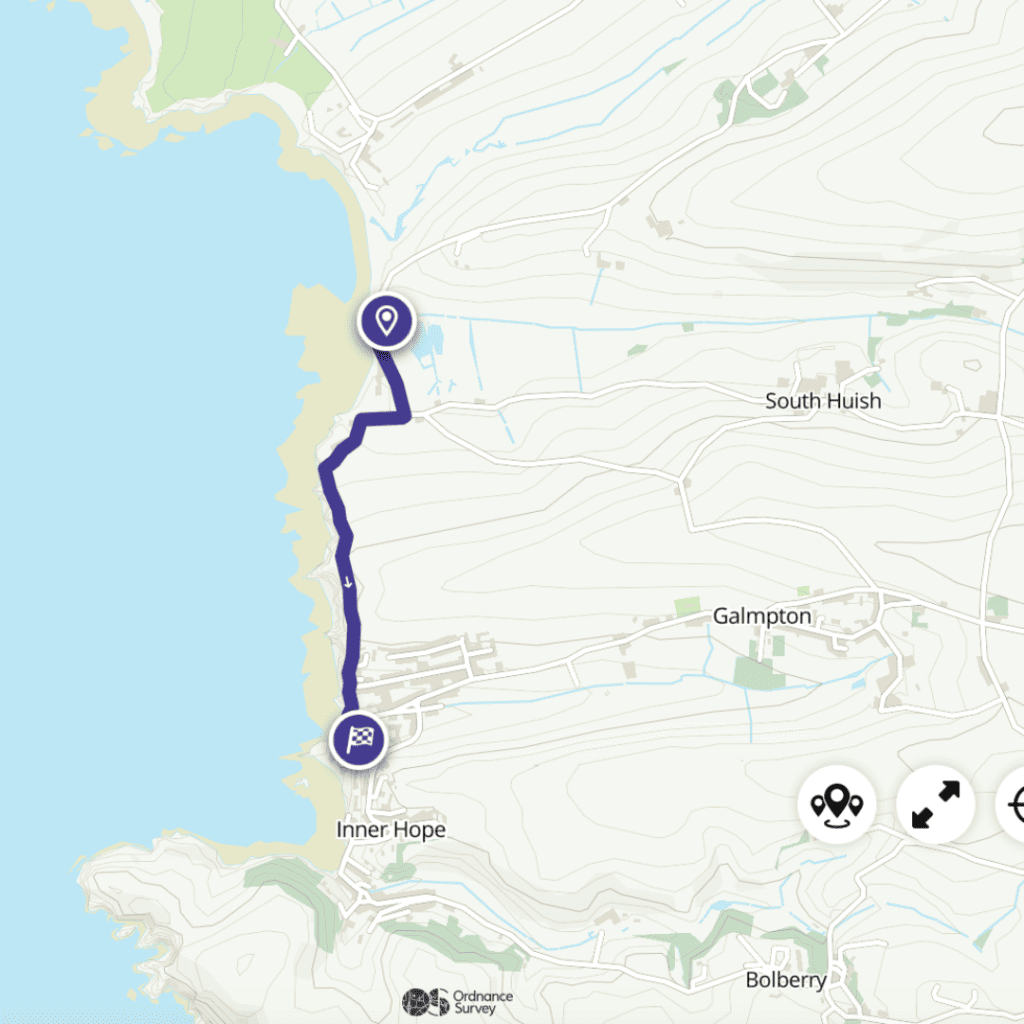 The Route
The walk from South Milton Sands to Hope Cove, starts along the beautiful South Milton Beach or along the little main road if you prefer and is clearly signposted. Grid Reference: SX6769 4142
If you decide to start along the beach, be sure to take a look at the well known Thurlestone Rock. It's a spectacular rock off the coast in the shape of an arch.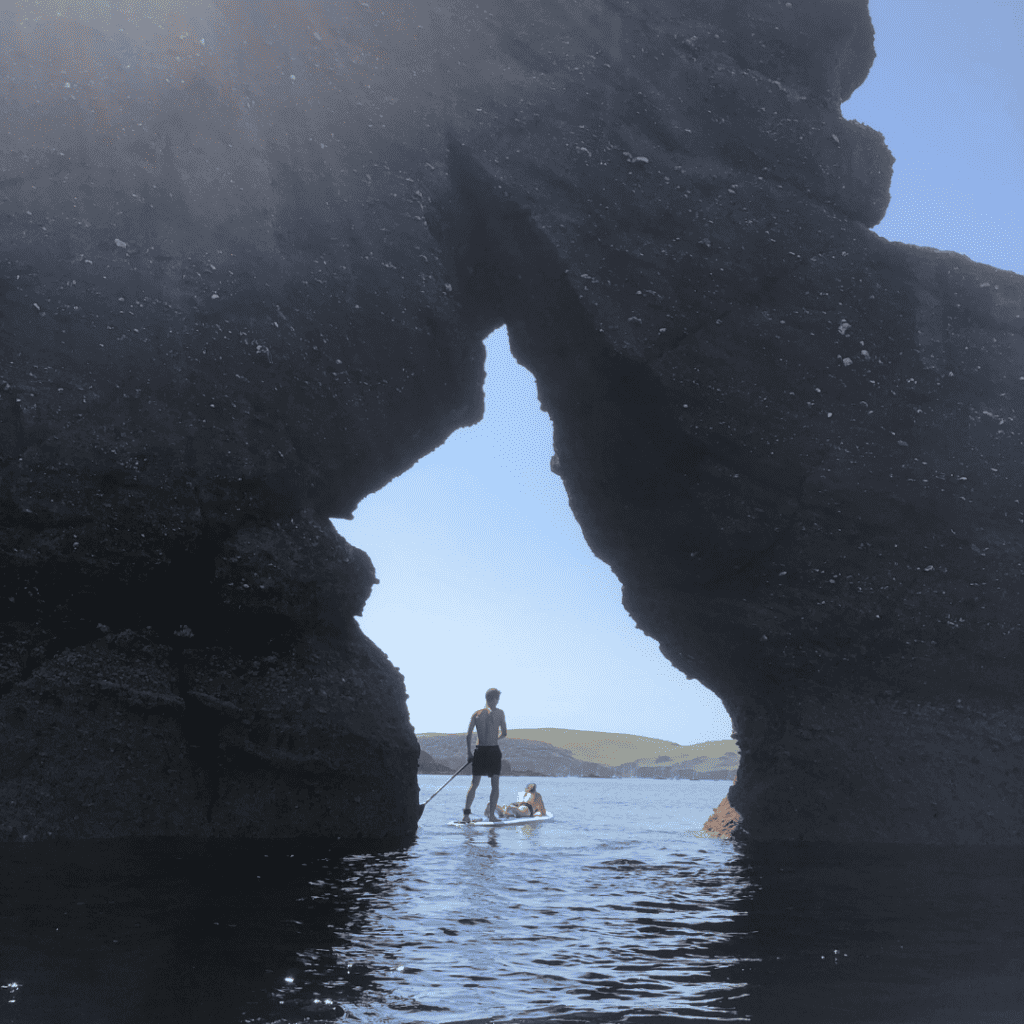 Follow the path, keeping the sea to your right. As the road comes to a bend veering left, follow the path to the right which takes you towards the sea and back to the coast path. You'll be guided through a kissing gate and along a single file path past a house. (see below)
As the sea comes back into view, the path takes a gradually incline where the views become even more outstanding. this area is known as the Great Ledge. Looking back along the path, you'll be able to see Burgh Island and the famous Burgh Island Hotel and on an extremely clear day, out to see you'll be able to spot the lighthouse right out to sea.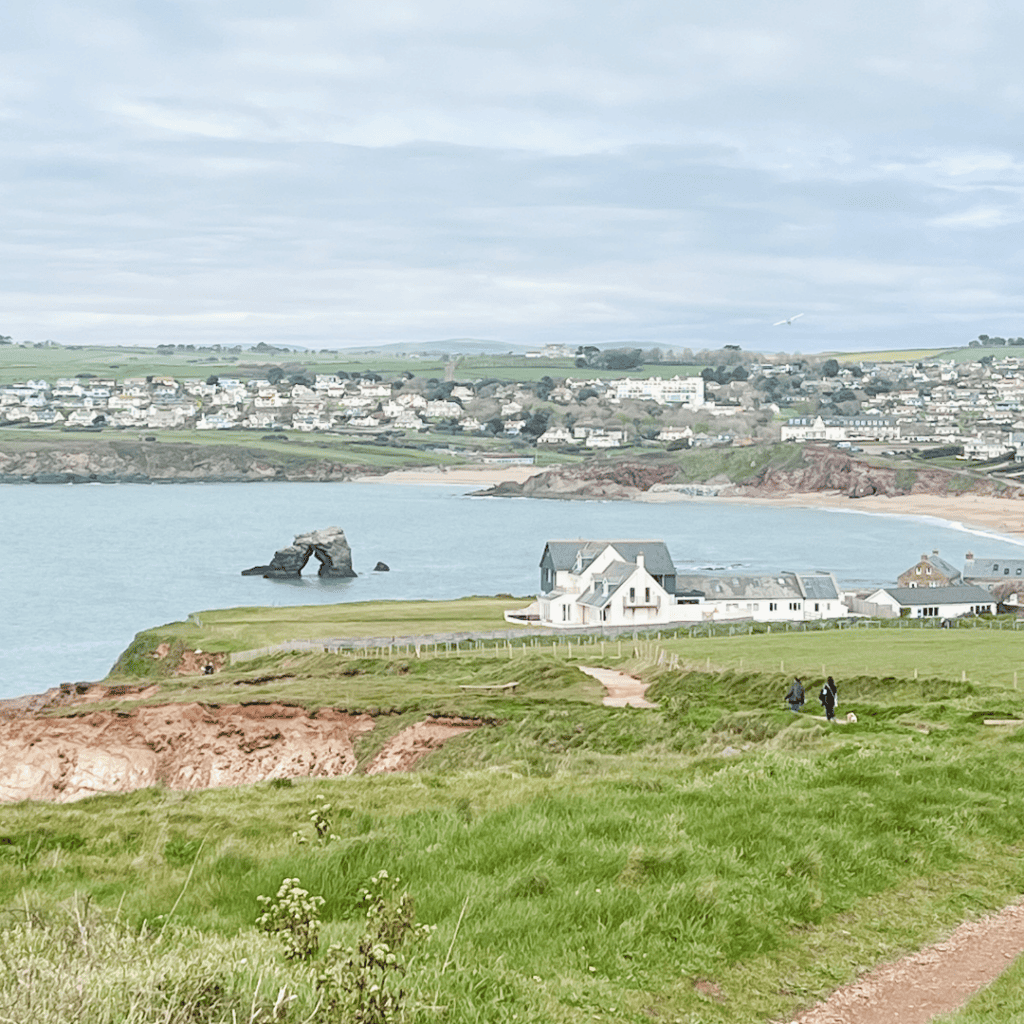 The South West Coast path is narrow at times so single file is required. As you head out of South Milton you'll notice a slow gradual incline, maxing 52m. There are a couple of stunning benches along the way should you wish to stop, take a breather and admire the view.
As you continue towards Hope Cove, there is a little decline before your final little climb which brings to to your first sighting of beautiful Hope Cove. Here you'll start the gradual decline down the coastal path towards Outer Hope. The last few metres of the path take you down some steps and onto the pavement leading to Hope Cove itself.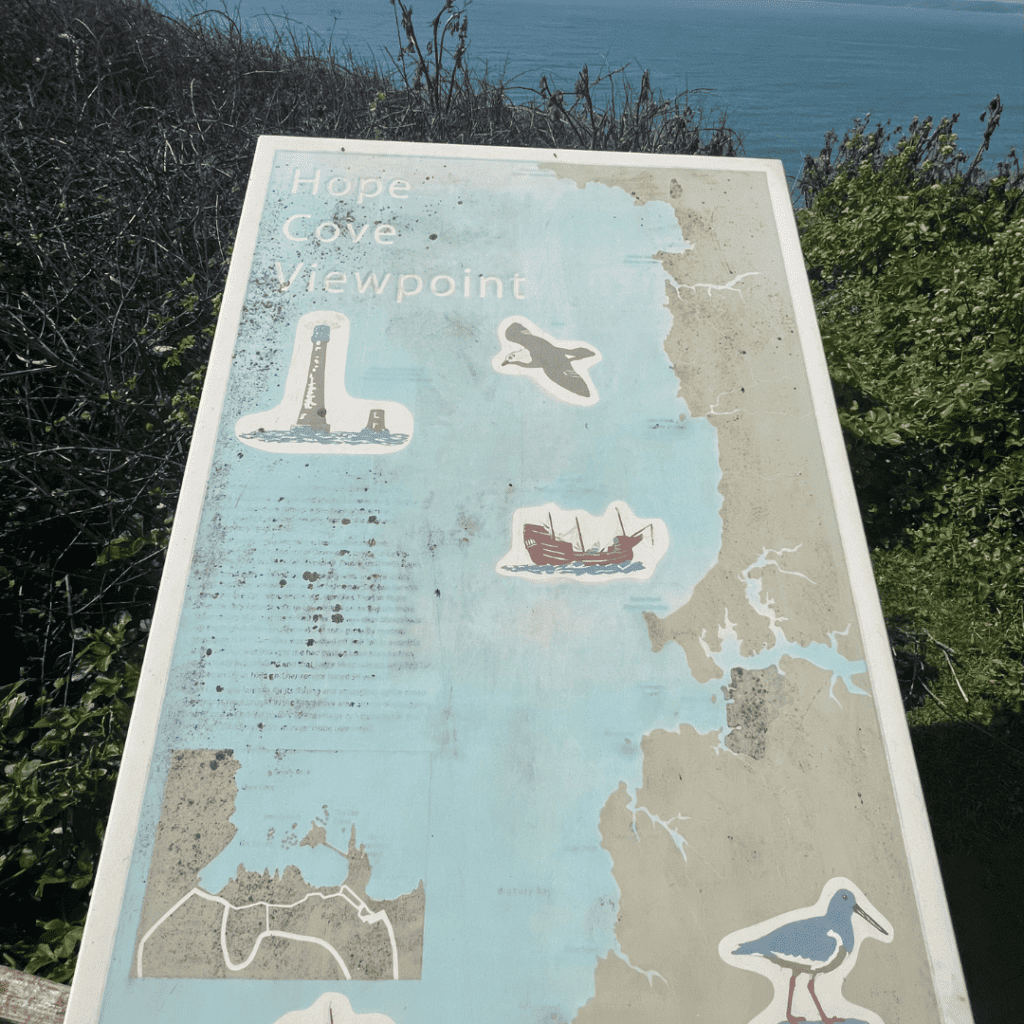 Hope Cove
Hope Cove is a beautiful seaside village, full of thatched cottages, two sheltered beaches and stunning views. It's what springs to mind when we think of the old fashioned "chocolate box" . Here you'll find rock pools, kayakers and stand up paddle boarders, together with a couple of places to quench your thirst and take care of your appetite, before either resting and taking in the view or heading back to South Milton Sands.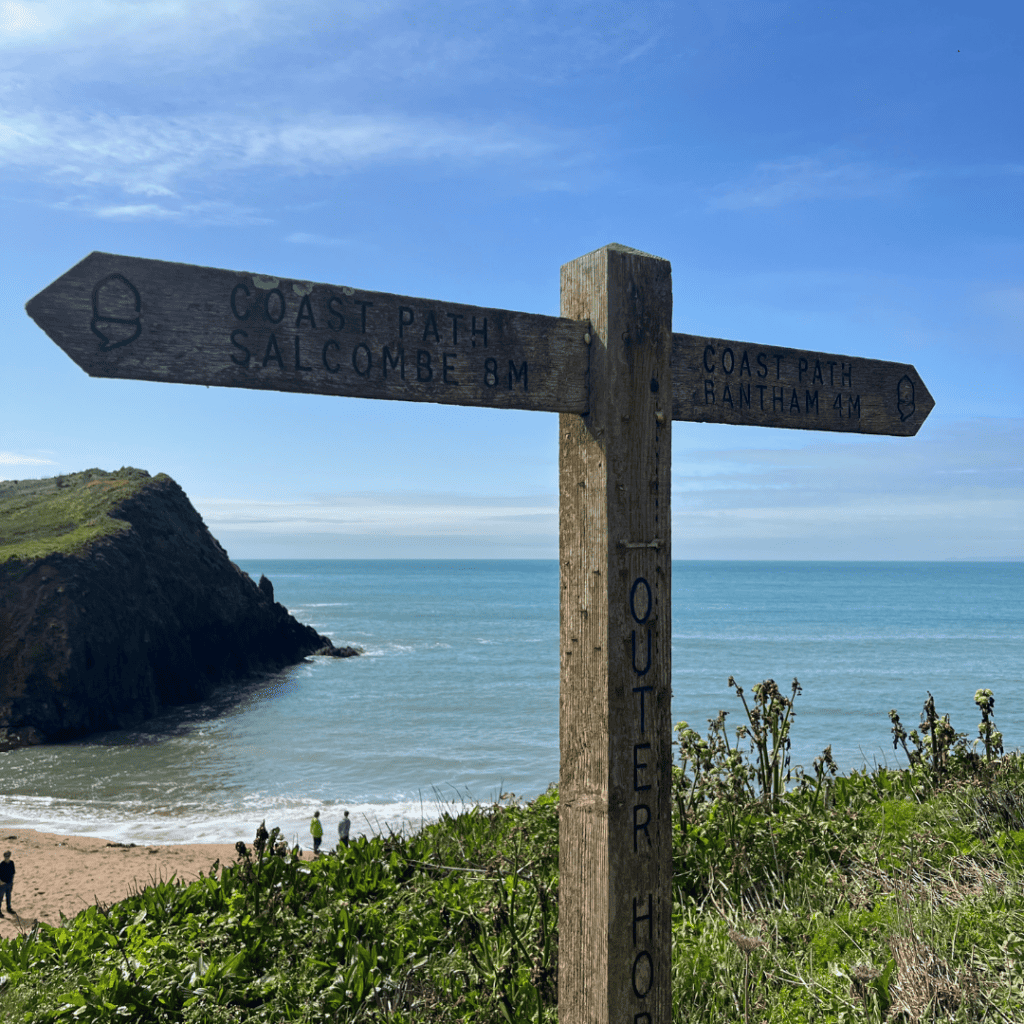 This walk from South Milton Sands to Hope Cove is forever a favourite of ours and I hope you can see why. Have you ever walked this part of the South West Coast Path? I hope I've inspired you visit this beautiful stretch of the Devon Coastline. I'd love to know in the comments.
With love