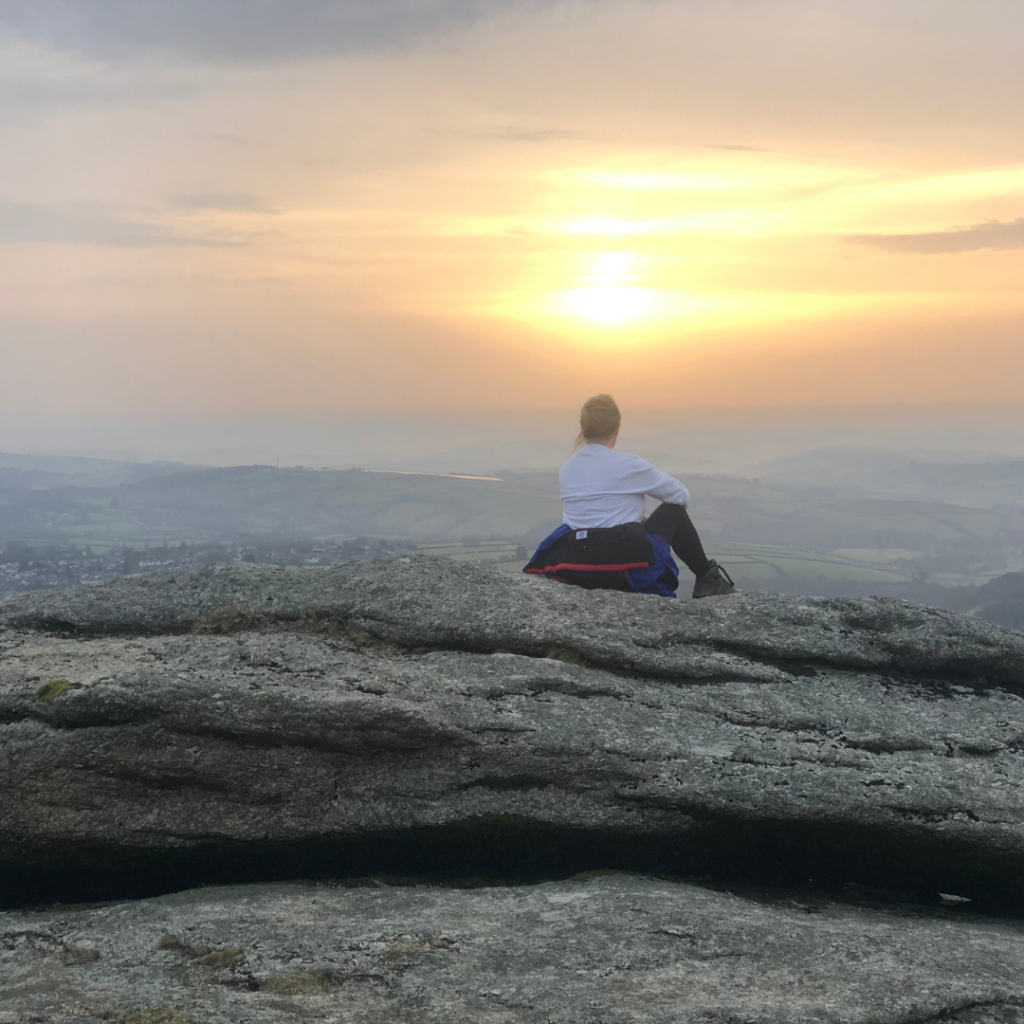 Comfort and safety are key issues when planning a hike of any distance, here are the 10 key items you'll always see in my rucksack when hiking.
"What do I need to bring with me?" A question I'm always asked when friends join me on my hiking Missions. I hope by sharing what I take with me, helps make your hiking missions all that more enjoyable and comfortable.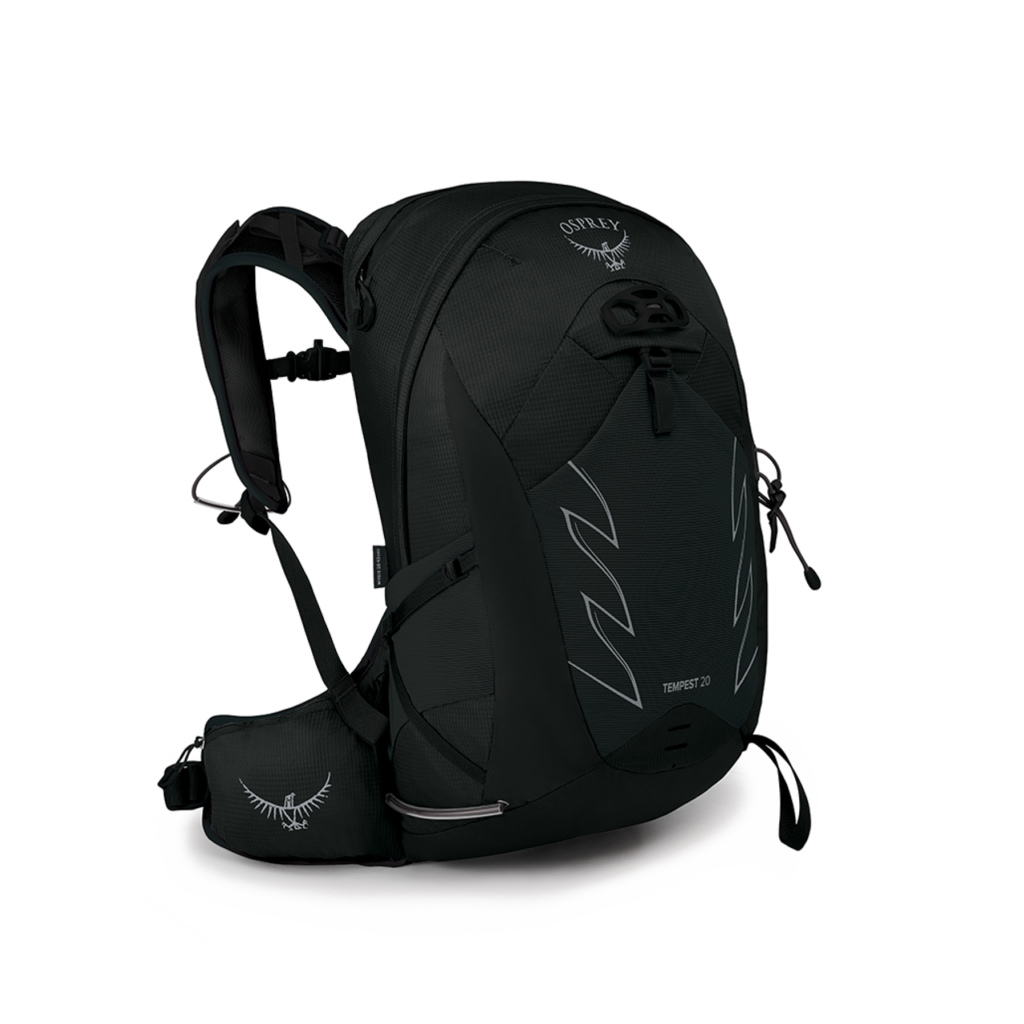 RuckSack
It's no lie that for each hike (so far!) I've had to borrow my husbands rucksack. Not ideal admittedly. A comfortable rucksack is a must when out walking and ideally one that is the correct fit for you.
I love the look and style of The Tempest 20 Women's day pack (left) Not only is it women specific but it features a continuous-wrap harness, hipbelt and injection-melded AirScape backpanel that moves as you move down the trail.
Together with attachments for trekking poles, bike helmets and more, it's light and has an emergency whistle. The Tempest is made with high-quality bluesign-approved recycled high-tenacity nylon and holds 5-8kgs.
Like any running event, before a hike or in fact any walk, I lay out my kit the night before. I've been known to check and triple check that I have everything I need. When you're out on Dartmoor or hiking along the coast path, you want to make sure that everything runs as smoothly as it possibly can. A check list helps a peaceful nights sleep and keep any early morning stresses to a minimum!
Mini First Aid Kit
As the saying goes, "once a nurse, always a nurse!" It may not surprise you that a first aid kit features quite high on my list of 10 key items you'll always find in my rucksack! You never know when a trip, blister or even a cut finger can happen and it really is better to be save than sorry.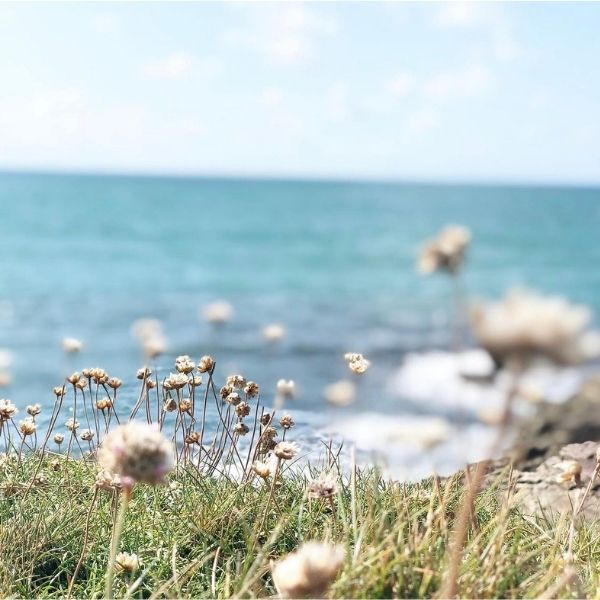 My First Aid Kit always includes a crepe bandage, a woven bandage, Paracetamol, blister plasters, antiseptic wipes, gauze swabs, dressings and assorted plasters. You can make up your own or the Ordnance Survey crew has created a brilliant one specially for walkers.
An item I haven't added but need to, is an emergency thermal blanket Windproof, waterproof, highly visible and radar reflective. Super light, very small to carry yet should a member of your party fall, can be a lifesaver as you wait for a rescue.
Under the first aid kit heading, I always keep suncream, bug spray and lip balm handy in my rucksack, regardless of season. Living in Devon, the weather can be very unpredictable on Dartmoor and the Coast Path alike.
Water
Another obvious addition to my all important kit list is to make sure you have enough water.. As a former personal trainer and lifestyle and wellbeing coach, it's something I would always chat with my clients about. Being well hydrated whilst exercising and going about your daily life is a key element to good health and well-being. When we're dehydrated, we feel more tired and everything is that much harder, including concentration. So please make sure you keep your fluids up.
I'm a lover of the Chilly bottles, which not only keep your water cooler for longer (24 hours) They are reusable, so avoids the use of single use bottles, a win for me and the environment!
Snacks
Did I mention that my list was in no particular order ? Snacks are an important part of a hike! Homemade cookies or flapjacks always go down a treat. Essentially take with you something that's of high protein, tasty and will replenish essential nutrients. You may want to consider snacks that don't melt!
Walking can be seen as an activity that doesn't burn many calories in comparison to other outdoor adventures. Don't underestimate those inclines and calories burned whilst out in the great outdoors!
Money
I'd recommend taking actual cash and a card with you. I know this seems glaringly obvious but since our Lockdown days when cash became almost obsolete, some cafes and ferries have gone back to using cash only. I keep a little emergency fund of coins, notes and a card in my rucksack to I'm not caught out. Which brings me neatly onto the next on my list of 10 key items you'll always see in my rucksack.
The Technical kit
It's sounds very obvious but having not only a phone but a portable charger with me is crucial. When planning hikes, you have an idea of roughy how long you'll be outside for, however not everything always goes to plan.
A hike may take longer than anticipated meaning your phone battery might not last the stretch. Without any means of communication, you won't be in a strong position to request help or to let your loved ones know how you are. If you rely on the wallet application on your phone, you could also be in a tricky situation of being stuck without money too.
Having a phone with me, not only gives me piece of mind but also, allows me to take photographs to capture the precious moments. There are quite often seals and dolphins along the coast in the summer and if you follow me on instagram, you'll know I'm a sucker for a sunrise and a sunset!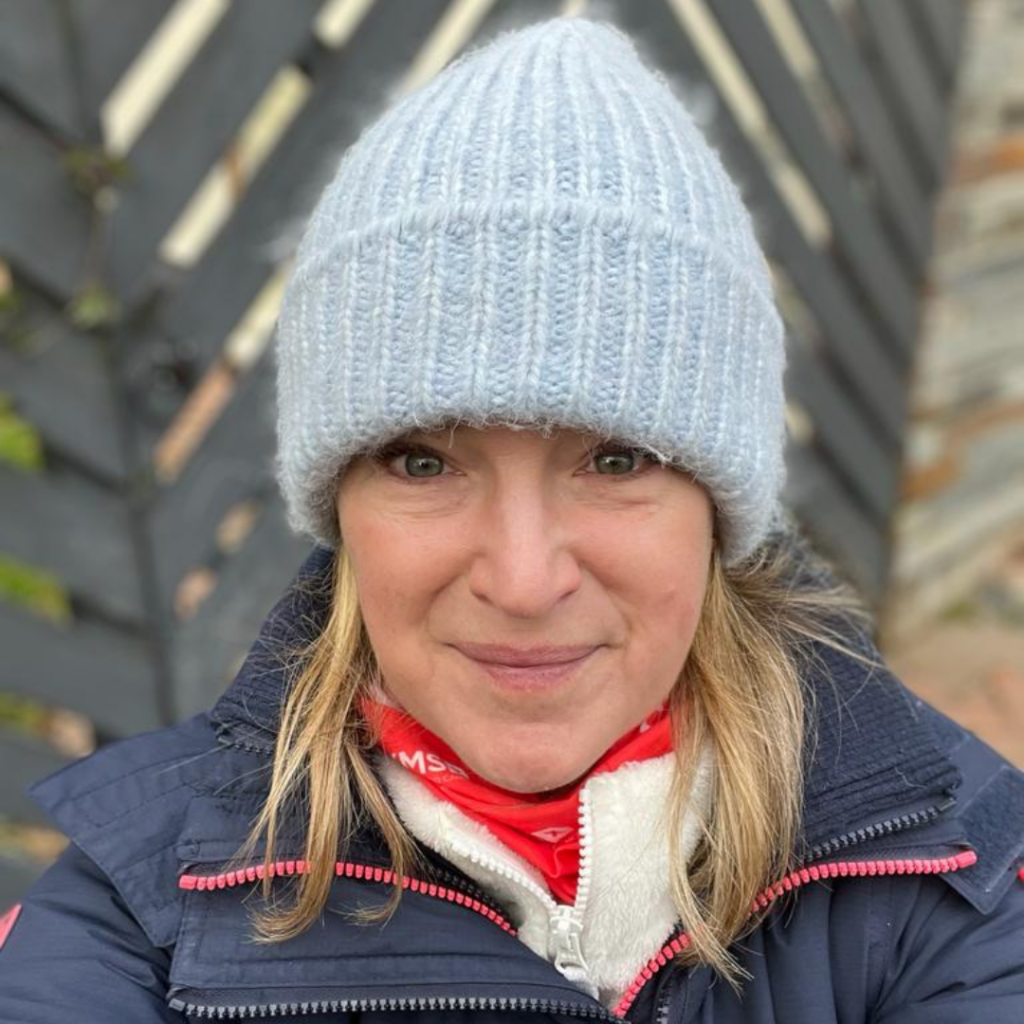 Essential Accessories
Never underestimate the power of a hat and a buff! (Some people call them neck tubes or snoods.) Whatever the season, these two accessories can be absolute winning pieces of kit. They provide you with extra protection from the elements and are small enough to pop back into your rucksack should you not need them.
Covering your head with a hood or hat is an easy way to conserve your body heat and stay warmer. In addition, covering your head with a light coloured cap in the summer, will keep you cool and help to discourage heatstroke and effects from the sun.
"Hiking and happiness go hand in hand (or foot in boot)."

Unknown Author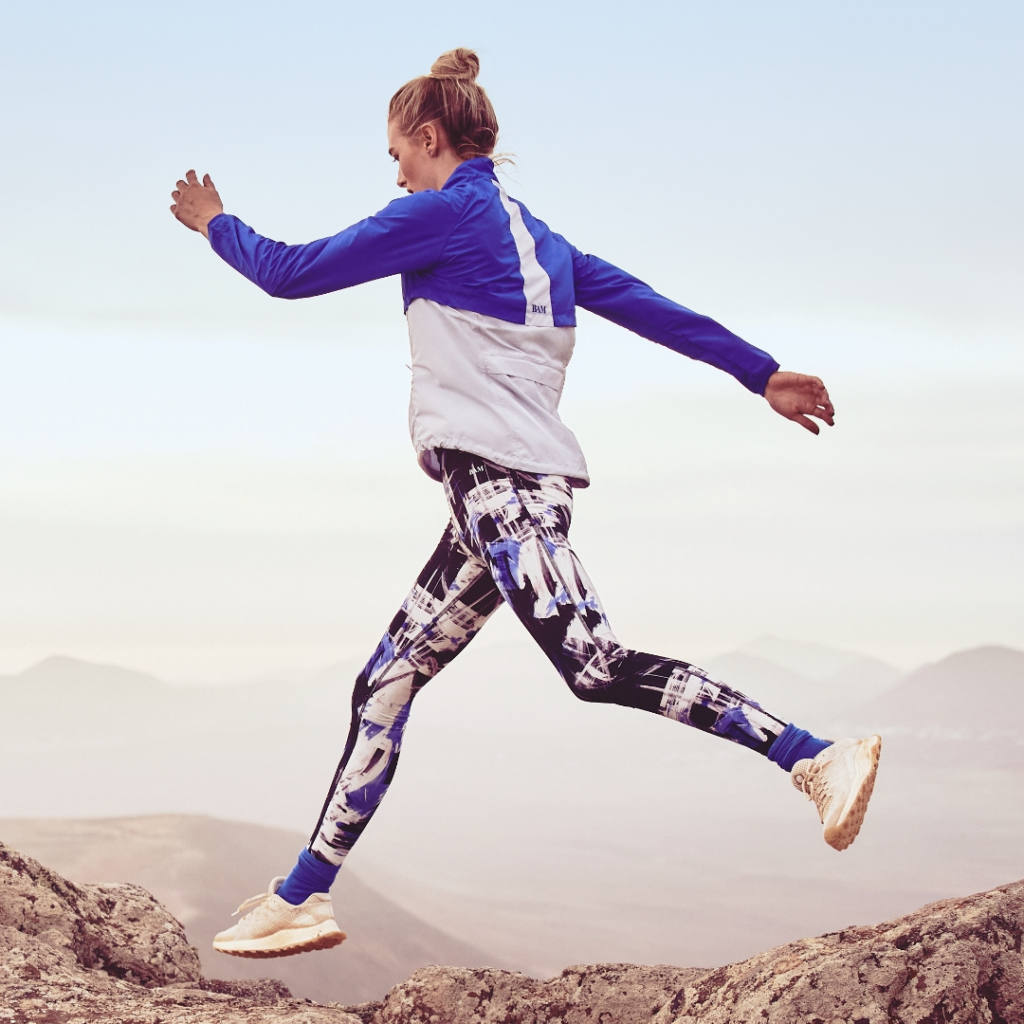 Spare Clothes
The weather in Devon, especially on Dartmoor, can be very unpredictable. On the Virtual marathon coastal hike last October, we literally had every season in one day. From driving rain, a big chilly wind and warm hot sunshine.
Base layers, waterproof trousers and wind proof jackets are essential pieces of kit to stay warm and dry. The key thing about base layers, is that the are thin and will keep you well insulated. When they aren't required, they are small enough to roll up and put into your rucksack without taking up to much space and adding unnecessary weight and bulk.
"You need special shoes for hiking—and a bit of a special soul as well."

terri guillemets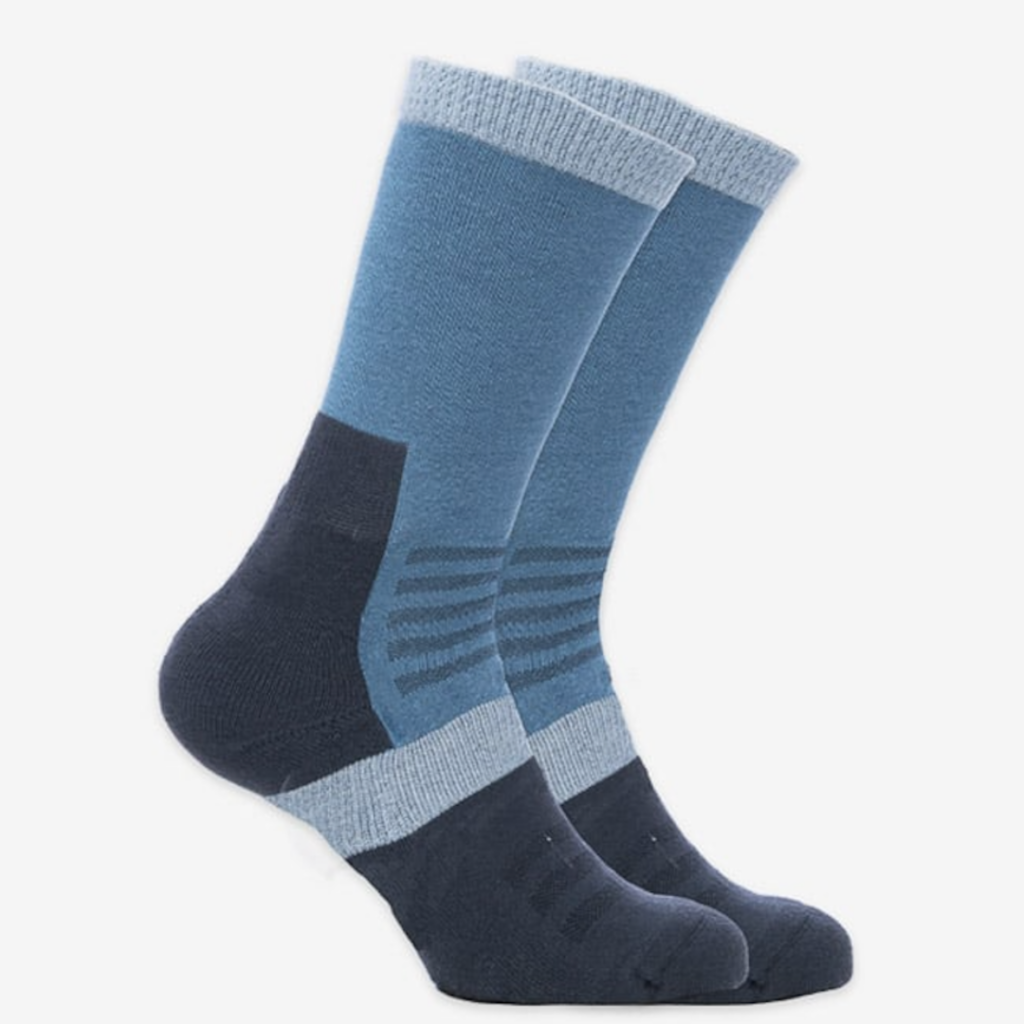 Socks
A top tip my Father in law shared with me, as I was preparing for my first ever marathon walk, was to take a spare pair of socks with me. "Change into a lovely fresh pair of socks half way into your walk. You and your feet will feel like new"
That advice has never left me and it's a tip I now lovingly pass on. Socks from Bam are my absolute go to socks. I especially love their Technical walking socks for my walks and hikes. You'll always find me in them and always with a spare pair for half way. Thanks John!
Map
I'm an old fashioned girl and personally feel that you can't beat an old fashioned map! You never know when technology may fail you. A map will always be there should your phone or charger stop working. Ordnance Survey not only have a super range of maps but they also have a brilliant app.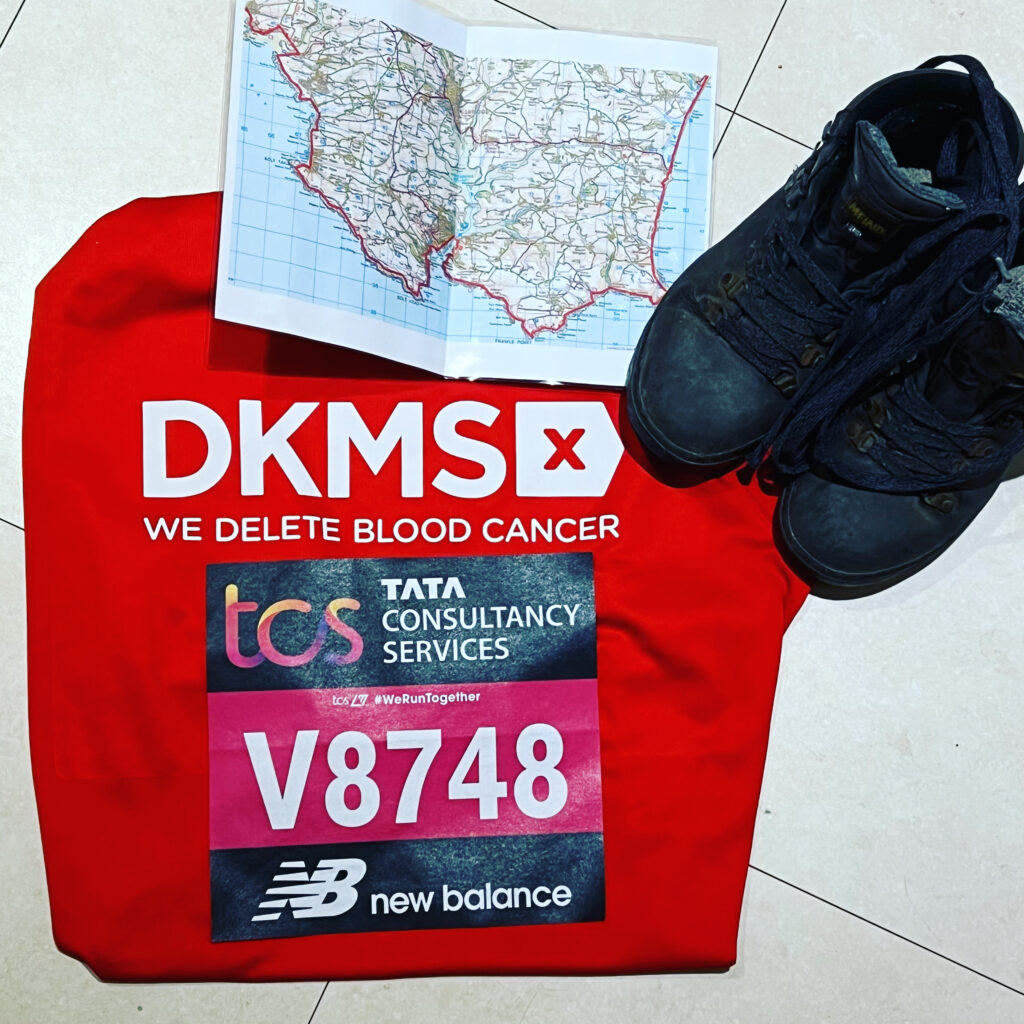 Their maps and short walking guides are just what you need to be able to explore your area safely, plan your routes and know where your next refreshment stop may be!
Currently, I print off my route and laminate to attach to my rucksack, so I can check my distance and progress as I go along. A better option would be to use a lightweight case which is just the thing you need to keep your paper maps safe, clean and dry when you are out in all weathers.
"There are no shortcuts to any place worth going."

Beverly sills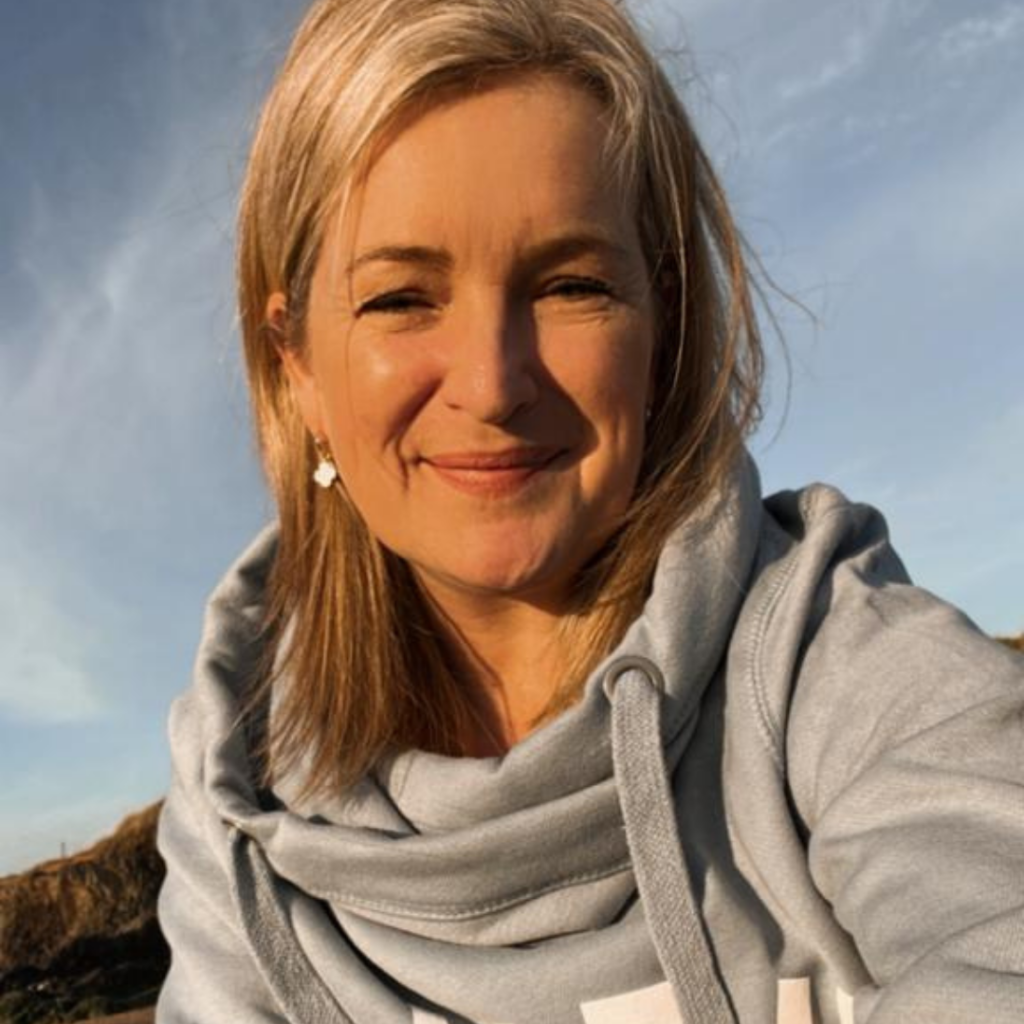 A Smile!
Last but no means least and very cheesy I know but come rain or shine, it really is a joy to be able to walk in our beautiful countryside. You'll always see a smile on my face. I've always been a lover of walking and hiking but added walking into my daily routine during Lockdown. It became one of my one positive actions a day and I've not looked back.
I feel very lucky to be living in such a lovely part of the world with Dartmoor and the South West Coast path on my doorstep, so that's why a smile will always be on my "10 items you always see in my rucksack" list!
Have I missed anything? What would you add on your list?
Let me know in the comments.
Love