Welcome to this blog, based on my experiences that I hope you'll find useful if you are preparing for your child to leave home for University for the first time. I've compiled a list of what we did to prepare and what we packed in the hope it helps you support your fresher and family.
Firstly, congratulations! I really think we as parents need to stop, breathe and give ourselves a pat on the back of getting this far in parenthood. Yay! I hope that by sharing my experiences of navigating this emotional rollercoaster of a time, it"ll help you feel that you're not only not on your own but it will help you save more and spend less.
It's hard to believe that this time last year we were through with exams, both our teens had completed GCSE's and A levels earlier in the summer, and we were in limbo waiting for results…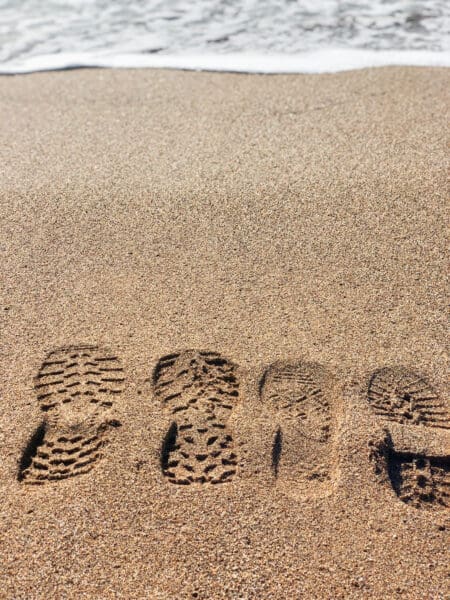 Our eldest had applied to University and is the first to leave home. In all honesty, I wasn't ready.. I'm not sure if it's because of lockdown and all the usual landmarks of school prom, leavers assemblies and more, hadn't happened. It seemed the lead up to this time arrived so darn quickly..
This time reminds me very much of how it was when we were expecting our girl to arrive into the world – no idea what to expect as new parents, what we would really need, (the list appeared endless for such a teeny human!) and also how we would feel as a couple becoming a family.
Except this time was so very different, we were getting ready for our 18 year old to fly out into the big wide world and my heart was breaking. Of course I wouldn't dampen her excited spirits but we're close and it was so very odd, knowing our lives would be changed..
"Slipping through my fingers all the time
I try to capture every minute
The feeling in it
Slipping through my fingers all the time"

Lyrics from Slipping Through My Fingers, Abba
There seemed SO much and yet so little information out there about our young adults leaving home. This period of time reminded me of when we were expecting our second child. I was keen each of our little family equally involved in the new arrival. Except this time we were preparing for a sibling to leave home, not arrive for the first time. We are extremely lucky, our children are very close. I knew my sons life would also change, they aren't just as siblings, they are friends. Life would be different for all of us in our little household.
What did I do? I got list writing and preparing of course! It's what I do!
I've compiled a list of what we packed and what we did to prepare in the hope it helps you support your fresher and family.
Kitchen Items
The temptation is to go overboard and get one of everything you own in your home kitchen. The truth is, you really don't need to.
Here's what we bought and has proved very useful – our girl used everything!

Tin opener

Sharp knife

Wooden spoon

Spatula

Kitchen Tongs

Kitchen Scissors

Cheese grater

Vegetable peeler

Saucepan (1 large, 1 small)

Frying pan

2 plates, 2 bowls 2 mugs

Resealable freezer bags

Sealing clips of different sizes for bags of pasta etc.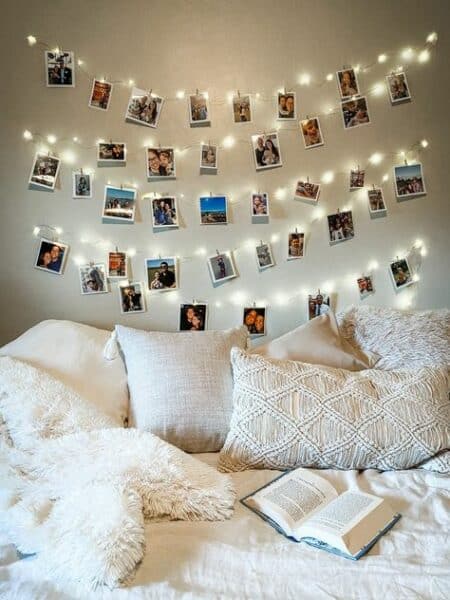 Bedroom Items
Similar to the kitchen items, I'd advise to pack what you know you will need and anything else you can order via Amazon or use as an excuse to visit! Remember even though they have gone off to University, shops exist and they will be fine!
Prepare with an aim to make the room as homely as possible. My girl and I went to buy the dovet and covers together, it was fun deciding on a new colour scheme from her room at home. I added a couple of items which I'll share in my next blog Little Mission ~ Helping Your Fresher Settle Into their new Life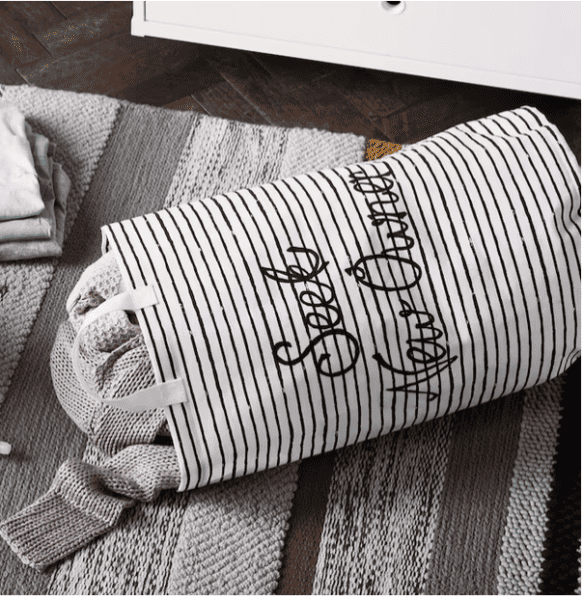 Cushions, throws, rugs, plants and photographs all add an instant homely feel. Check University halls individual guidelines as most won't allow items such as kettles and candles.
We love these battery operated fairy lights which have clips for photos, a really simple and effective way to bring happy memories and light to the room.
Other items we packed were a study light, a desk organiser and books – lots of books!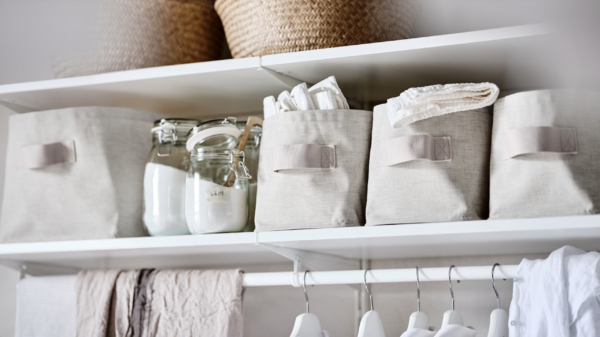 Storage And Laundry Items
Storage solutions are key for Uni rooms and this is where your trusty home furnishing stores such as Ikea, Homebase, Dunelm etc come in. Baskets and under bed storage bags are invaluable.
We packed smart as much as we could.
The dovet, pillows, pillow cases, towels etc we vacum packed into storage bag which saved a huge amount of space in the car. When in the room, these bags
A top tip we were given was to simply lift the clothes out of the wardrobe on their hangers put a dustbin bag over the hangers to form a temporary cover. When you arrive, you can simply hook them straight into the hanging space!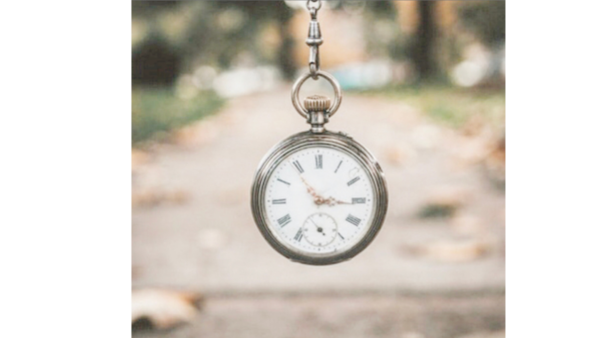 By planning ahead and spreading the costs, over what is an extremely expensive time, I hope you will have saved a little money too. Remember facebook marketplace and many of the homestores I mentioned earlier will have offers on for Univeristy students so keep a look out.
On that note, we found that shopping earlier, especially in Ikea, was key. (not an ad at all!) The store proves very popular at this time of year so don't leave everything to the last minute.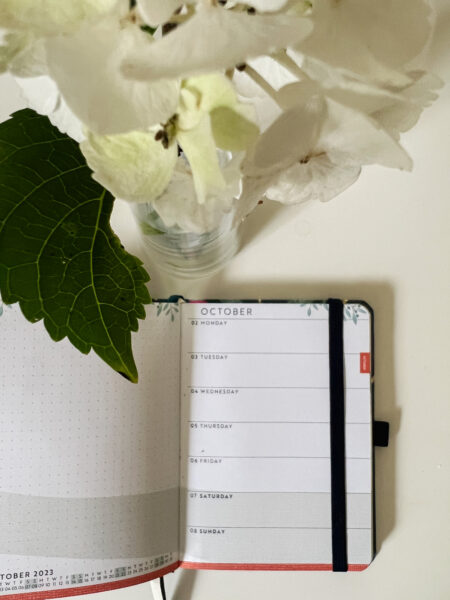 I really hope this has helped take away a little of the overwhelm for you and your new University student in the preparation for them flying the nest. It's an emotional roller coaster of a time but ride the wave in the knowledge you've supported your little one to this stage and you aren't alone.
Stay in touch for more in this series including helping your fresher settling into their new life and how to manage moving in day!
Let me know in the comments if this helped and how you're feeling.
Sending love and huge hugs,
Claire xxx