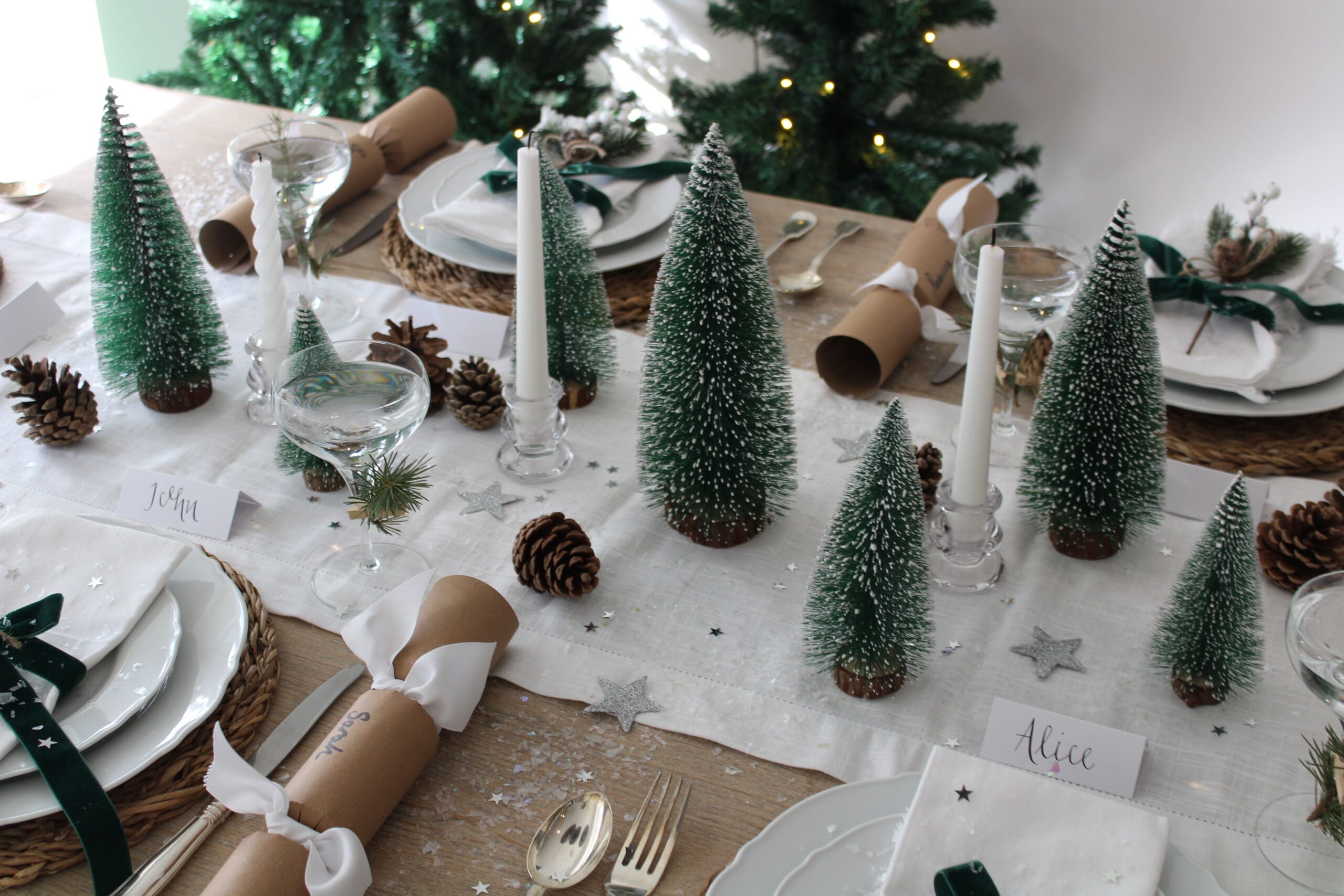 Christmas is a special time of year for many. With 10 weeks to go, let me help you create a special, yet stressfree Christmas.

Every year we are determined not to become overwhelmed with the stress and worry. In this weeks blog; I'm sharing some of the things I do to try and keep Christmas stressfree and to a minimum when it come to preparation. Using these thoughts and ideas will mean that come Christmas, you'll feel calm and ready to enjoy the celebrations.
What can you do now to limit the overwhelm that undoubtedly comes with the festivities?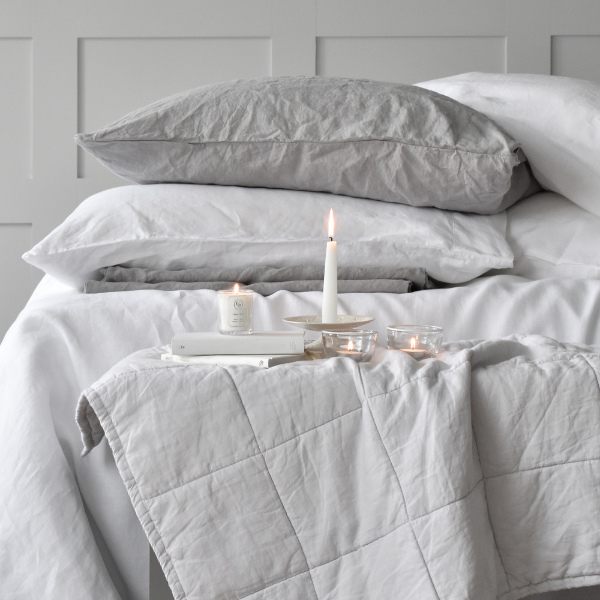 Be Guest Room Ready :

Let's be honest, most guest rooms can double up as a dumping ground especially when you are not expecting guests! Since an emabrrassing episode several years ago, we had a dinner party one year and one couple couldn't get a taxi home.
"Stay!" we said, "no problem "we said! Then I remembered that the guest room was "almost guest room ready" except the bed was covered in clothes ready for the charity shop! I still cringe when I think about it now! Let's but that episode to bed so to speak! I'll add it wasn't Christmas but it's always good to be prepared!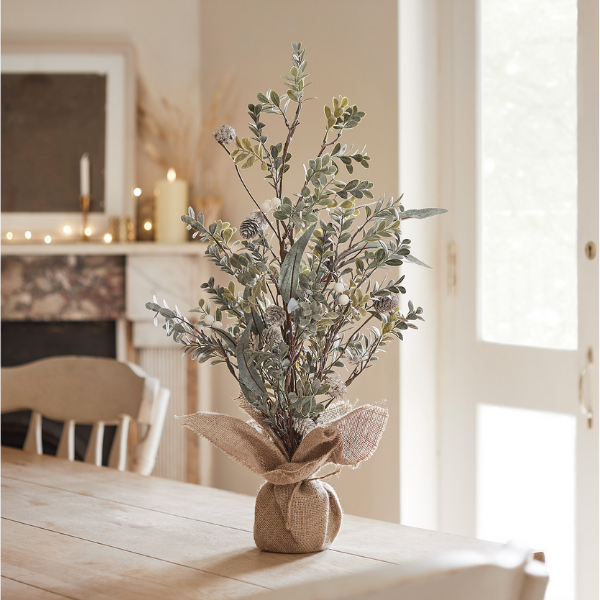 A guest room is a relaxing place for your guests not just to sleep but to enjoy space away from the household to relax and chill.
For the ultimate stressfree Christmas for your guests; include a basket of goodies that you know they'll enjoy. I love to add something from Hotel Chocolate, a candle and a magazine or two.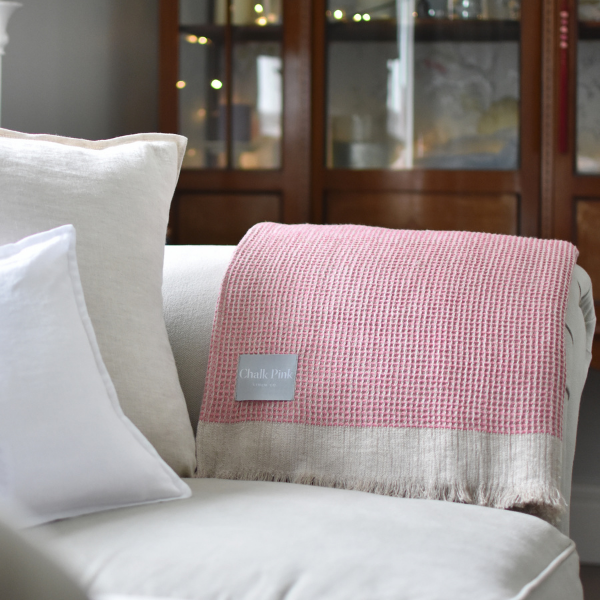 A throw on the bed is always a good idea. How beautiful is this Dusty Pink Linen Bed Throw from Chalk Pink Linen Company?
In the bathroom include some toiletries, fluffy towels

Fresh flowers are always a nice touch so put a note in your diary to organise these for a few days before they arrive. Alternatively cut some from your garden and add a little festive sparkle.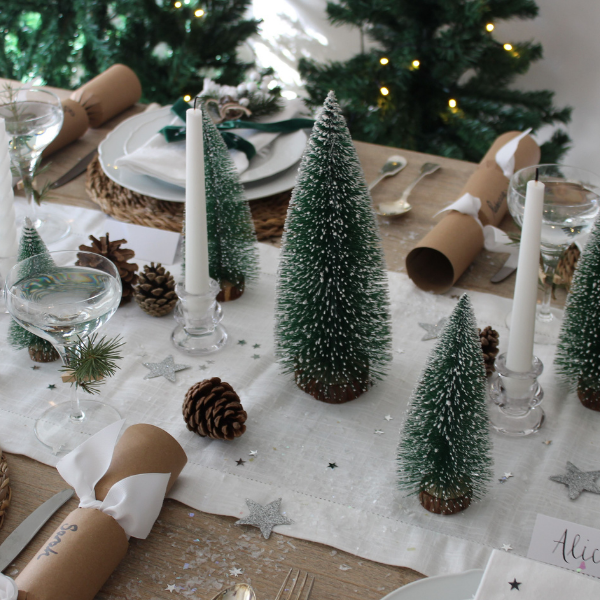 Dec The Halls

I don't mean get the decorations out right now but packing them away earlier this year seems like a life time ago. Can you remember what you have? How many broken items were there that you thought "I'll fix" but never got there! It really is worth taking the trip to the store cupboard or attic to double check.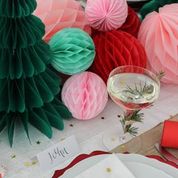 How do you fancy Christmas in a Box?? Take the stress away by having your table decorations delivered to you wherever you may be.
Perhaps you're going planning a trip away this year?

Maybe you're visiting relatives and would like to help remove the stress for them..?

Wherever you plan to spend Christmas – The Table Stylist have all your answers!
Christmas in a box, comes in two different styles; the Winter Wonderland and The Nutcracker. Both collections are the perfect gift idea for yourself or anyone who enjoys hosting dinner parties and special occasions.
The Winter Wonderland is my personal favourite. Picture the scene:

Transform your table top into a Christmas winter wonderland with a forest of snow dappled trees set against a white cotton runner & glittering fallen stars & faux snow.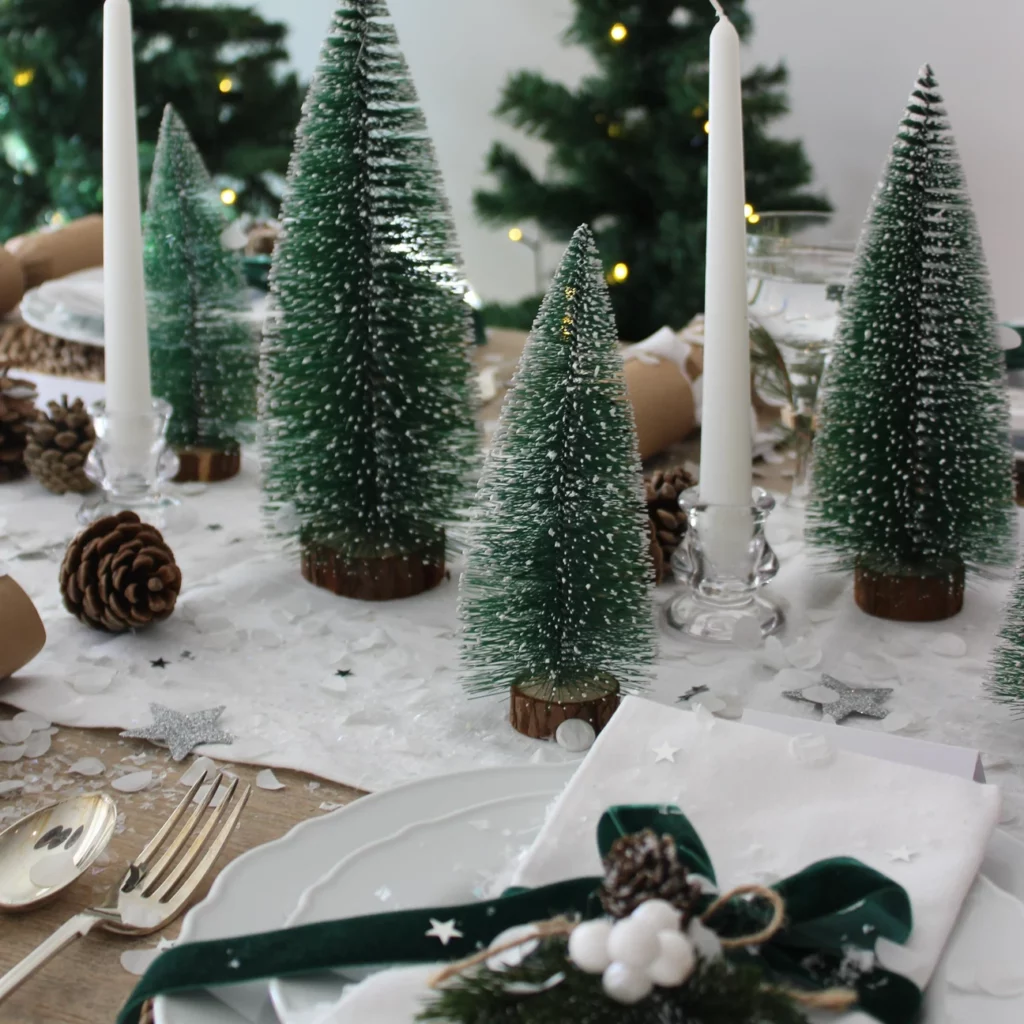 Transform your table top into a Christmas winter wonderland with a forest of snow dappled trees set against a white cotton runner & glittering fallen stars & faux snow.
The glow of candle light creates a soft warming atmosphere. White frill cotton napkins are tied with dark green velvet bows, sprigs of fir and white berries while seagrass placemats provide a simple and elegant backdrop for your china.

Finally, for an extra special touch The Table Stylist have included fully recyclable crackers which come with jokes and hats and can be assembled with your own custom treats. You can rent or buy the whole collection or add to your collection each year. What a wonderful tradition to pass fown to your family?

Make it a special, stylish Christmas to remember. The Table Stylist have given me a special 15% discount for you on any of their items on their website; Simple add "CLAIRE15" at the checkout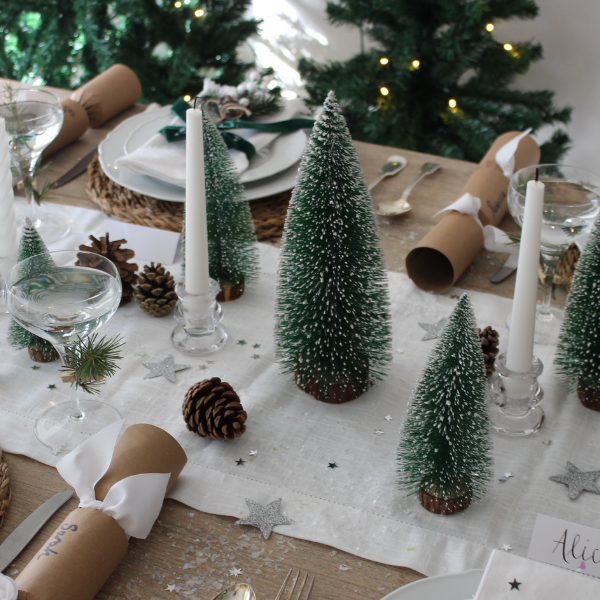 Plan your menu
Bare with me, I know this sounds a bit crazy! If you know as a guide you might be serving, how many you will be catering for, then a little preparation now goes a long way. (Keep your eye out on a future blog all abut the Christmas menu and food preparation)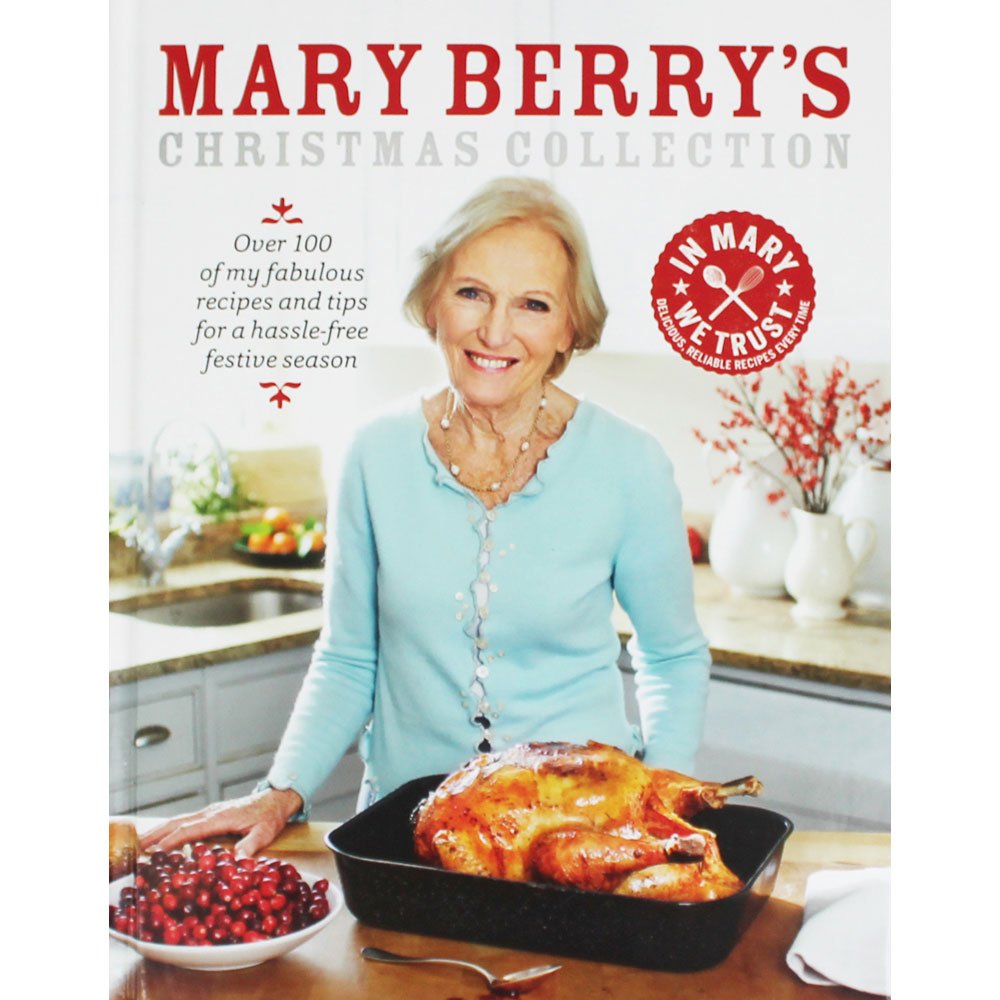 Nothing says stressfree Christmas like Mary Berry's Christmas Collection It combines time-honoured festive favourites with a variey of exciting dishes to spice up the season. By taking the traditional Christmas fare and giving it a twist, Mary adds sparkle to every celebration.
Simple yet reliable recipes and Mary's handy hints will take the pressure off entertaining, whether it's for the big day itself, a Boxing Day crowd or an intimate New Year family gathering.
With an invaluable Christmas Day countdown, sample menus, shopping lists and ever-popular tips on preparing ahead and freezing, this is the must-have companion to the festive season.
I've always been a huge fan of Mary Berry and her Christmas book is THE book I have always gone to. I've even gift it as birthday gift!
Consider also your freezer space.. I'll be covering that more in a future blog, I'm just giving you a little hint!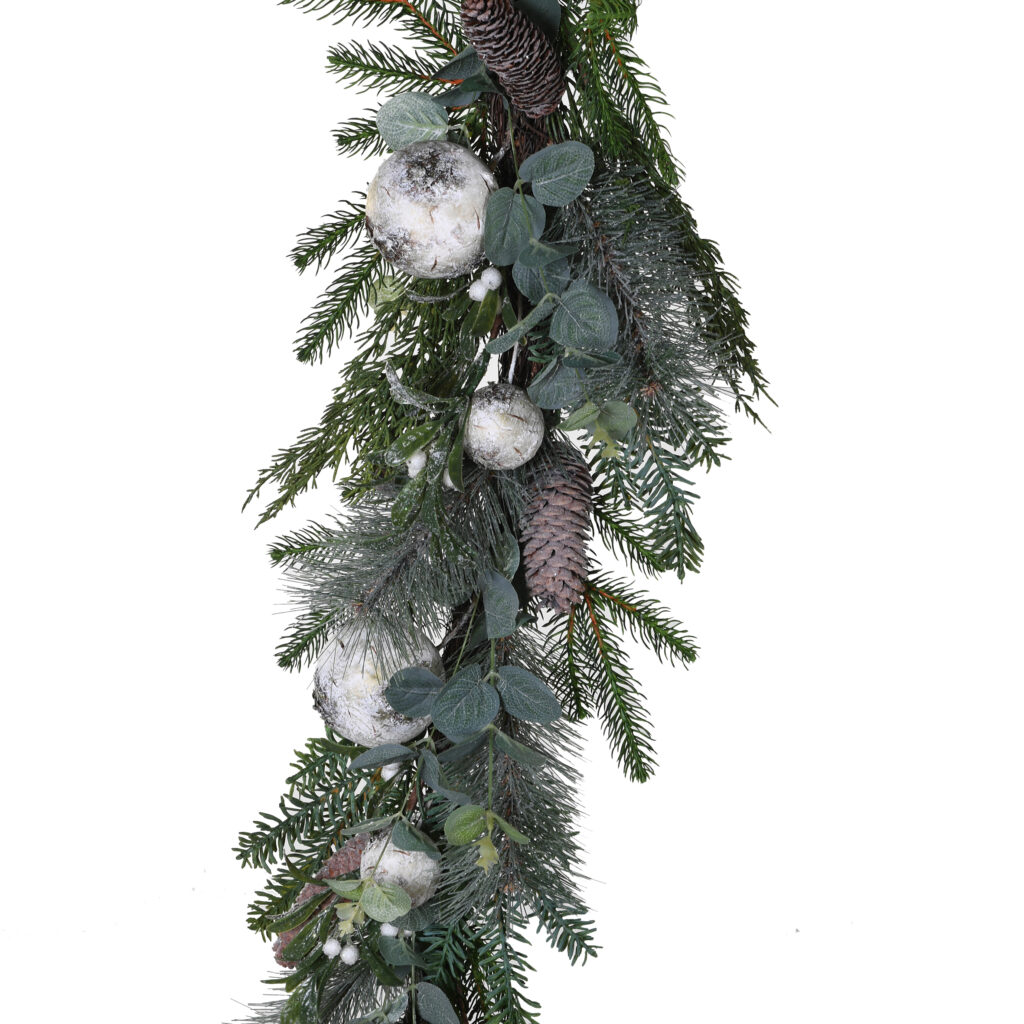 A stressfree Christmas is all about preparation. 10 weeks is actually quite a lot of time. Bit by bit, taking stock of what you can do now and over the coming weeks, rather than tackling everything in the very last week, really does help.
Let me know which top tip you like best and remember to take a look at The Table Stylist with your 15% discount. before you know it, you will have already ticked one thing off your stress free Christmas list!
Sending love,