When life is busy, a super, simple family recipe is what's needed! I found and tested this delicious roast chicken tray bake recipe. It went down a treat.
I don't know about you but I have a mountain of recipe books. I love to browse through the recipes but sometimes as a busy mum, I just need a super, simple meal that will work for all of us.
Having found this recipe on BBC Good Food website, tried and tested in on the family and thought you might like it too.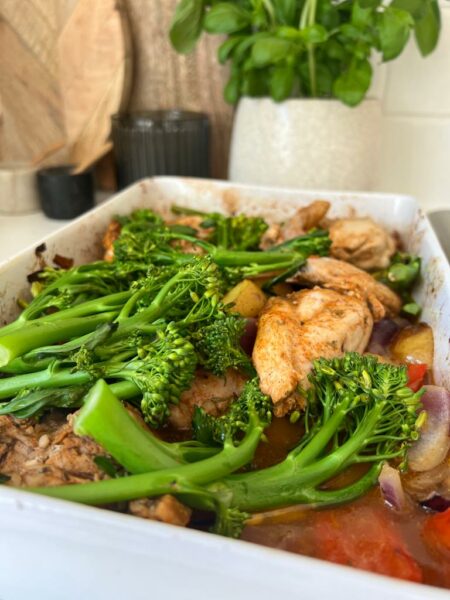 Roast Chicken Tray Bake
Prep: 10 minutes
Cook Time: 1 hour and 5 minutes
Serves 2
(I make double for the four of us, I have two teenagers!)
Ingredients
2 red onions (320g) sliced across into rings
1 large, red pepper, deseeded and chopped into 3cm chunks
300g potatoes. Peeled and cut into 3cm chunks. I use Charlotte potatoes.
2 tbs rapeseed oil.
4 bone-in chicken thighs, skin and fat removed.
1 lime, zested and juiced.
3 large garlic cloves, finely grated.
1 tsp smoked paprika
1 tsp thyme leaves
2 tsp vegetable bouillon powder
200g long stem broccoli. stem cut into lengths, if very thick. (I use tender stem broccoli when in season.)
"We build deep and loving family relationships by doing simple things together, like family dinner … and just by having fun together."

President dieter f. uchtdorf "of all things that matter most
Method

Heat the Oven to 200C / 180C Fan / gas 6

Put the onion, pepper, potatoes and oil in a non-stick roasting pan and toss everything together.

Roast for 15 minutes while you rub the chicken with the lime zest, garlic, paprika and thyme.

Take the vegetables from the oven, stir, then snuggle the chicken thighs among the vegetables. Cover the thighs with some of the onions so they don't dry out as it roasts for 40 minutes.

As you approach the end of the cooking time, mix 200 mld boiling water with the bouillon power.

Remove the roasting tin from the oven, add the broccoli and pour over the hot stock followed by the lime juice.

Cover with foil and pop back in the oven for 10 more minutes until the broccoli is just tender.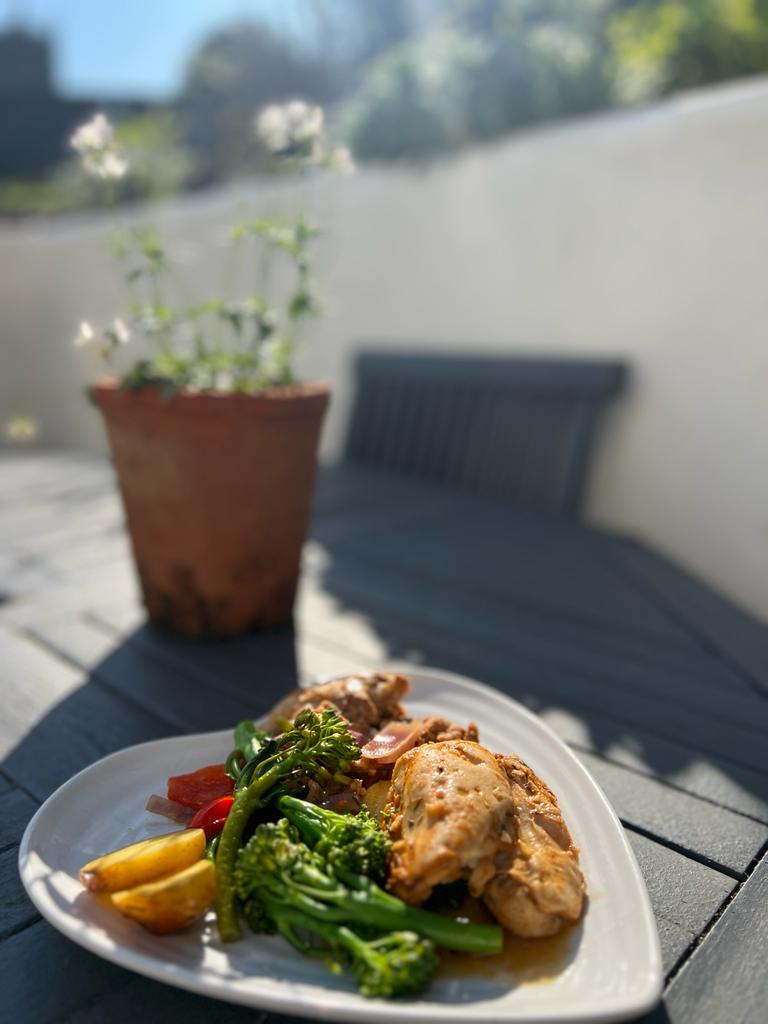 This recipe is great for lunches, midweek suppers and is even better the next day – should there be any left!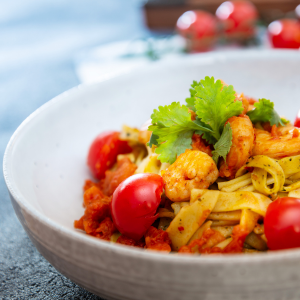 Super, simple family recipe make life so much easier and so I hope you enjoy this one. Let me know in the comments or join the conversation on Instagram!
If you'd like another super, simple family meal or two, please check out my "Supper Without The Stress" Blog. It's full of recipes and organisation tips for stress free family meals.
Best wishes