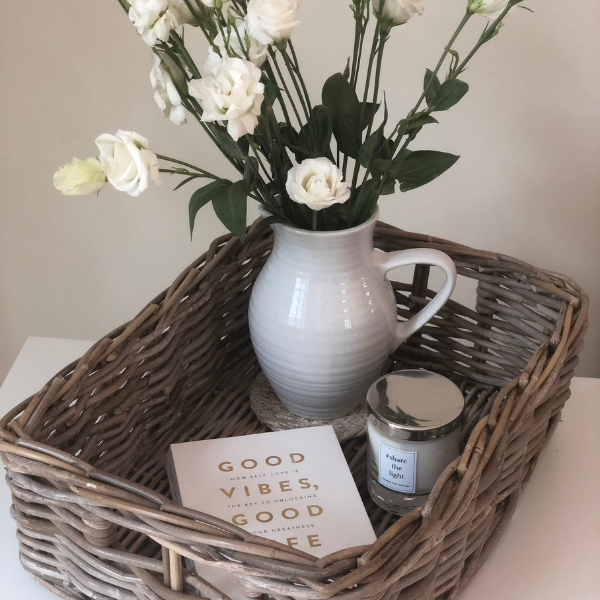 I love to be organised and find lots of inspiration from instagram and books. This blog shares with you my top 5 books for home organisation.
During the Pandemic, sales online in garden centres, DIY stores, supermarkets ( including wine!) have soared as many of us have used the Lockdown Year to redecorate and use the space in our homes more effectively. Dining rooms have turned into classrooms, kitchen tables have turned into offices, gardens (and parks when we were allowed) turned into mini holiday venues if only for an hour or two!
Lockdown 1.0
One of the first things I did during Lockdown 1.0 was declutter every cupboard in my kitchen – rock and roll I know!! It sounds crazy but actually having a little head space and time to think "that really doesn't work there and I have a solution" as opposed to "that doesn't work there but I don't have the time or the inclination now to figure it out" I hope I'm not alone!
If you follow me on Instagram you may have seen the progress I made – a year on and thanks to a busy household, a new declutter and reorganisation was required as we evolved as a family. More on that next week!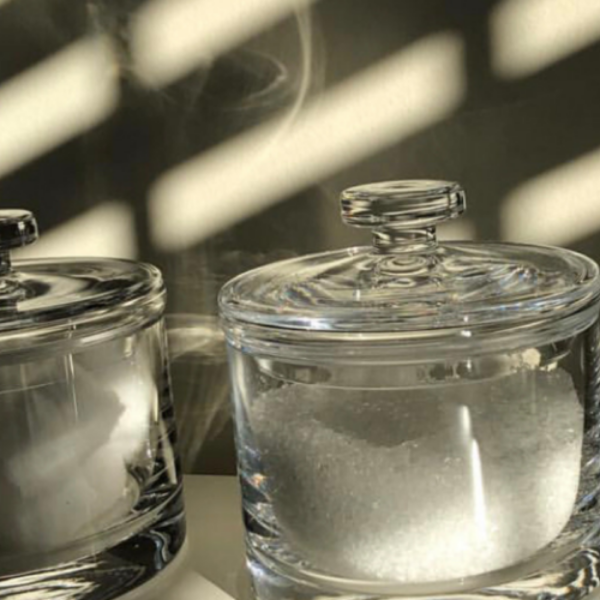 Clear the clutter so you have room to see the potential in front of you.

Syd and Shea McGee
The Pandemic increased our need for Netflix and neat homes!
I wonder what you'll remember most about the Covid years as we look back in 3 or maybe even in 10 years time?
During the summer months, my decluttering turned to makeover projects and we also discovered Netflix – please don't judge, hehe! Pre-covid, I spent every evening driving to and from Swim training with my children – if you are a swimmer or swim parent, you'll totally understand that watching any television is an absolute luxury! Netflix pre-covid was something that sounded great but again, no head space to think about organising or when we would watch it – oh how times have changed – for now!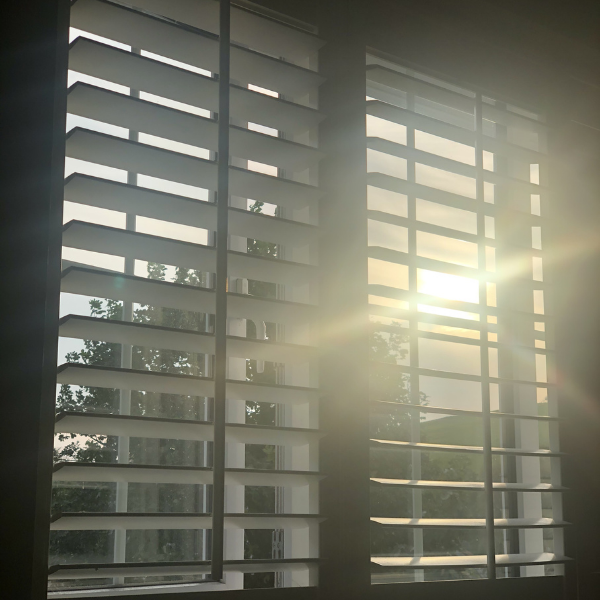 With Netflix and more time on our hands, came the discovery of programmes that were just up my street – organisation and decluttering your home. Wow has this craze really taken off! I'm always having a little faff at home with my husband asking "OK, I give up, where have you hidden….?"
Or, "that's nice, is it new?" No, I've simply moved said item from another room!
My top 5 books you'll need for creating a beautifully organised home.
Instagram and Pinterest have been invaluable for inspiration and clever storage ideas as have the following 5 books, that have inspired me to make our space more effective and as Marie Kondo would say "Spark Joy!"

Spark Joy – Marie Kondo

Beautifully Organised – Nikki Boyd

Make Life Beautiful – Syd and Shea McGee

The Home Edit – Clea Shearer and Joanna Teplin

The Home Edit Life – Clea Shearer and Joanna Teplin

Scandi Rustic – Rebecca lawson and Reena Simon
I know that's technically 6 books! Forgive me!
"To truly cherish the things that are important to you, you must first discard those that have outlived their purpose. To throw away what you no longer need is neither wasteful nor shameful."

Marie Kondo
Spark Joy was the first book about tidying I'd ever bought, years ago. It seemed a little odd, we all know how to tidy, yet the cover first drew my attention, then flicking through the pages. I knew it would be useful.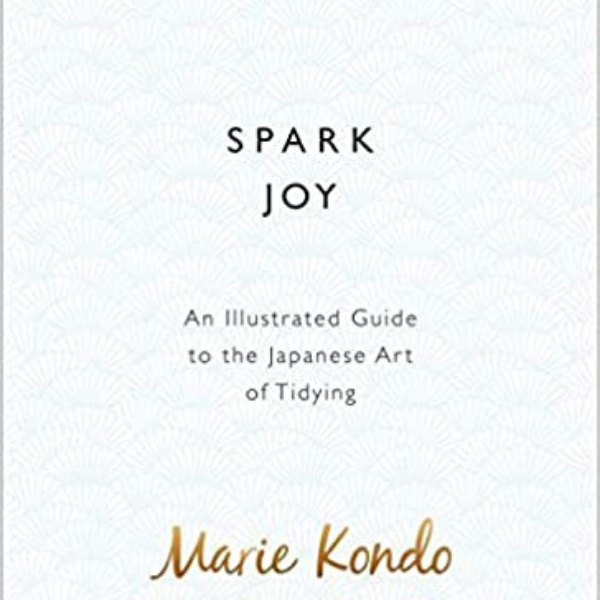 Marie has introduced us to her now world renown KonMari tidying method, which is to focus on what you want to keep, not what you want to get rid of.
This book covers every room in the house as well as a wide range of items including photographs, cutlery and valuables. The book is one of a kind. It inspired a family game we lovingly call "yes, no, go!" when I was helping the children declutter their rooms when they were much younger.
Ask yourself if something 'sparks joy' and suddenly it becomes so much easier to understand if you really need it in your home and your life. When you surround yourself with things you love you will find that your whole life begins to change.
Beautifully Organised – A Guide to Function and Style in Your Home Nikki Boyd.
I bought this book literally two weeks before we went into Lockdown last March, not only does it look beautiful on the coffee table but Nikki has shares her wealth of experience and best advice for how to create an organised, beautiful and welcoming home. Nikki developed and honed her five essential steps to an organised home through her experience working as a professional organiser. In her book, Nikki teaches you to: assess your home to transform the spaces within to enhance your lifestyle; declutter and curate your possessions to keep what is useful and meaningful; clean with efficiency, adding an element of pleasure to everyday tasks; organise so you can find what you need, when you need it; and beautify and decorate to create a welcoming atmosphere for family and friends. (Imagine when we can finally welcome family and friends to our homes again!)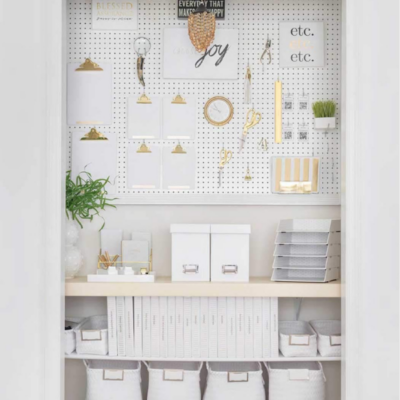 If there is anyone that I would love to come and spend a few days at my home to help me style and yes, OK adopt as a friend, it would be Shea. Her style and flair for knowing what looks amazing where and how to turn an interior vision into a reality, is second to none. Having watched the Dream Home Makeover series on Netflix, practically back to back whilst decluttering my home office, I can honestly say that I loved every single makeover and home Shea and her team created for their clients.
Make Life Beautiful is a real behind the scenes account of how this powerhouse of a couple first met and turned their dreams into a reality.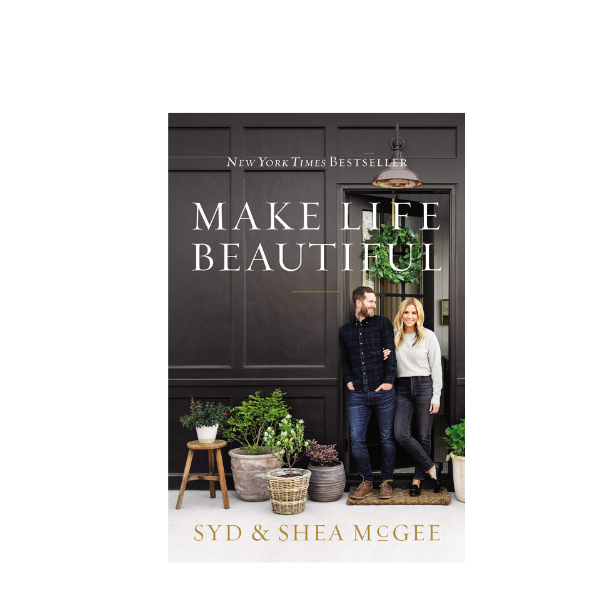 Sharing golden nuggets of how they prioritised their values, defined their goals and put their dreams into action, going from not having a penny to their name to becoming interior design superstars, all while following their motto to "make life beautiful."
I love this book, the back story of how the McGees met and how they built such a successful company but also be inspired to build an authentic life by applying design principles such as embracing the process and finding the balance.
If you have a love of Interior Design and loved the Dream Makeover, I think you'll love this too!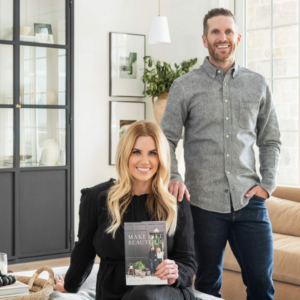 Regardless of where you are in your journey, it's not about having all the answers – it's about seeing the potential.

Syd and Shea McGee
The Home Edit – Clea Shearer and Joanna Teplin
Clea and Joanna are literally girls after my own heart! I only found out about The Home Edit within the last 6 months care of Netflix and I'm kind of obsessed! Yes I'm the one who when I've completed a project, even if it's a cupboard and no-one can actually see it, I feel the need to share with the family oh and maybe Instagram!! The Home Edit certainly Sparks Joy!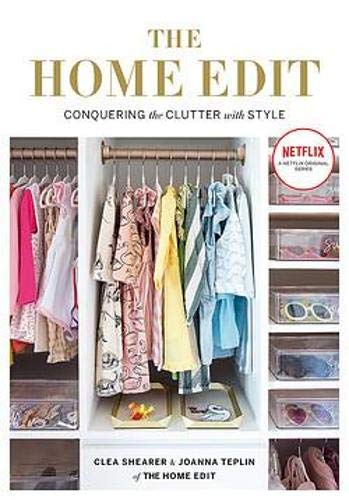 Again like all the books I'm sharing with you, it's a beautifully photographed book. The Home Edit divided into three simple sections:
The Edit, The Assembly and the The Upkeep.
They are quoted as saying "if we can do it, so can you" and with this very handy guide – it's certainly true. No you don't need to go and buy zillions of jars, labels etc (and yes of course they have their own products, which are stunning!) but they key is having a system in place, bringing everything together, keeping things simply that can help you "conquer the clutter with style." This book actually has a starter set of labels to help you create the look below in your fridge. Fabulous!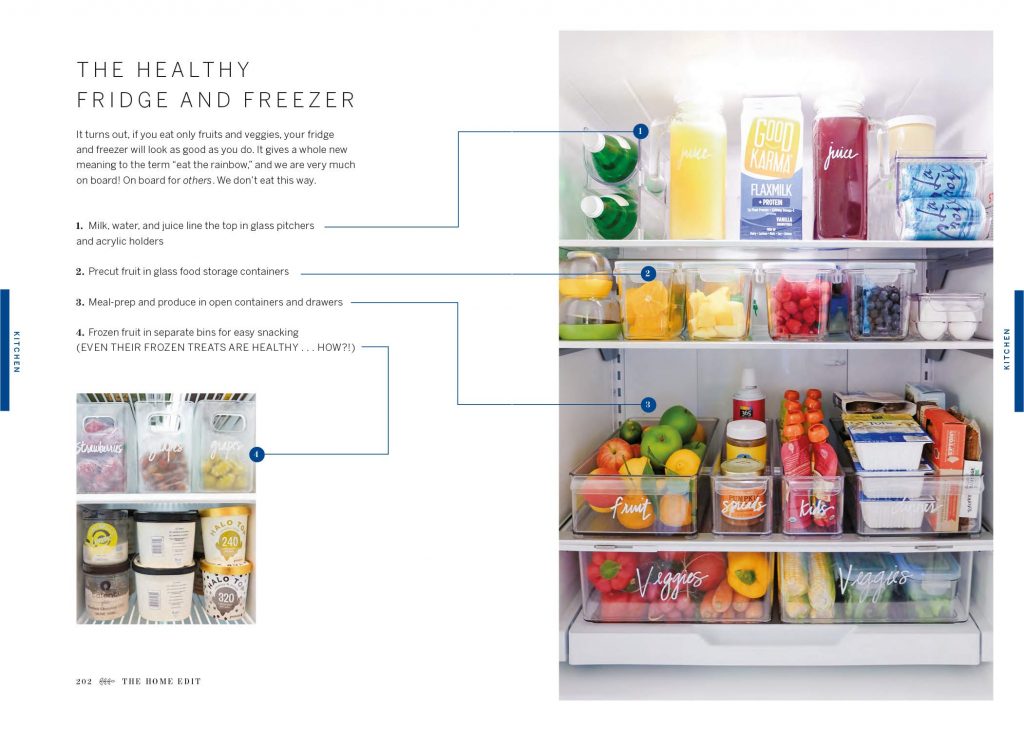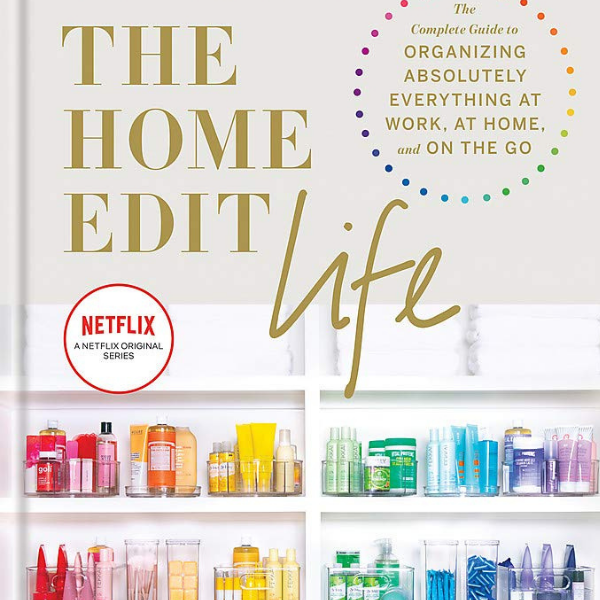 This book is basically part two to The Home Edit. Now you have the basic systems in place, Clea and Joanna talk you through how to harness these systems to all aspects of your life, not just your fridge and pantry!
Having used these systems for a number of months now (and I thought I was organised!) I can safely say that The Home Edit has made life simpler, less cluttered and it's a joy to open any cupboard now. well, mostly, I still have a few to go, but I'm certainly in a more systemised place than this time last year.. it's the little things that make the big things come together!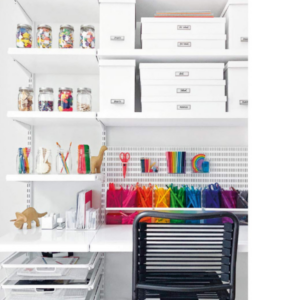 Scandi Rustic – creating a cosy and happy home – Rebecca Lawson and Reena Simon
I first discovered Becca and Reena who you may know as Malmo and Moss and Hygge for Home through Instagram and their beautifully curated feed of images of their cosy, Scandinavian style homes. Scandi Rustic is their first book and they reveal how to create a home that takes elements of Scandinavian design and introduces rustic natural materials and textures to create a Scandi-inspired interior that is cosy, relaxed and inviting.
Becca and Reena showcase the very best in Scandi Rustic homes, so whether you live in an urban apartment, a country cottage or a blank canvas new-build, this relaxed, sustainable, modern rustic style will work perfectly for your home. if you love this style, you'll love this book!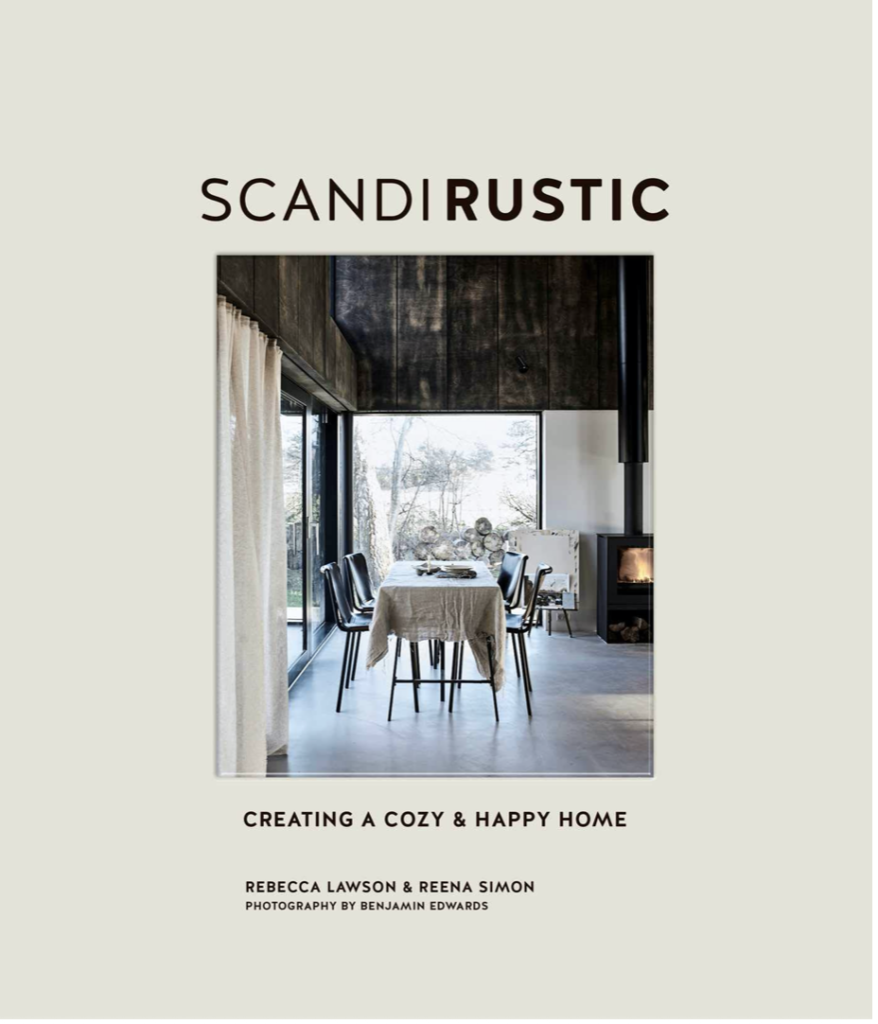 "Now imagine yourself living in a space that contains only things that spark joy. Isn't this the lifestyle you dream of?"

Marie Kondo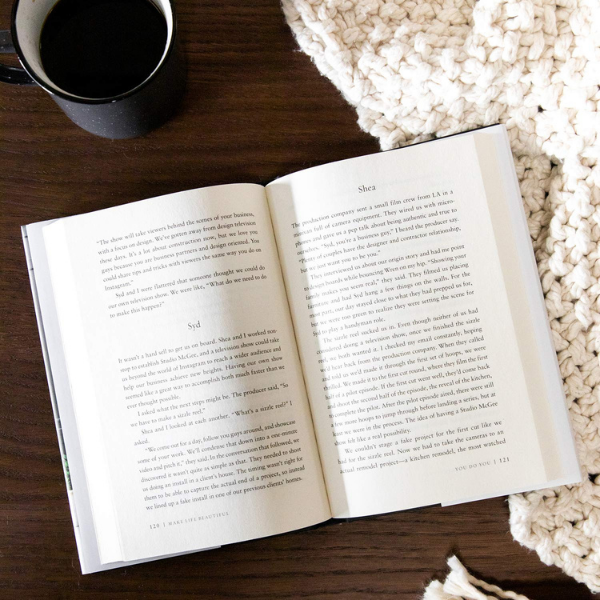 I really hope you enjoy these books as much as I have. It really does make a huge difference having an organised home, whether it be your linen cupboard, kitchen, or the drawer in your console table in your hallway, not just because everything is in it's place and easily found but I find having a clear decluttered space, I can work more effectively too, my brain is a little less muddled too! I have loved reading all the tips from each book and have adapted them to fit my home and lifestyle. Each book would make a fantastic present, without breaking the bank, for you or someone you know who loves feeling organised and having a practical yet stylish home.
Let me know which of these books is your favourite or perhaps you can recommend a book I haven't yet discovered?
What's next on the blog?
Over the next couple of weeks on the Blog, I'll be sharing with you my kitchen pantry makeover, together with ideas to spring clean your home and garden ready to welcome your special guests back into your home post lockdown (fingers crossed!) I also have a couple of exciting giveaways to help you and am so excited to share with you on my instagram so do head over and join in the conversation! Be sure to subscribe so you never miss a Blog post – it'll arrive straight to your inbox and I promise, no spam!
Stay happy and healthy,
Much love