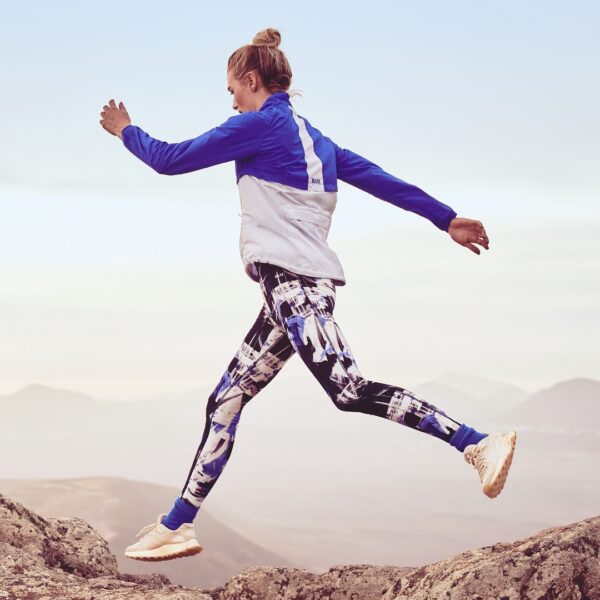 You CAN find joy within your workout, as long as you find the right workout for you.
Getting fitter and staying fit has many positive benefits, it's the starting that can be the tricky thing if you've had a break for a while.
The key thing for me is that I have to do something I love and feel a real connection with the people I'm training with.
After all, life is short and if you don't enjoy a workout maybe, you've just not found the right one yet??
Having qualified as a PT, founded and ran my own fitness and lifestyle business for almost a decade, I know just how much benefit you can get from a good workout, mentally, physically and emotionally. It's also magical to see your clients feel the same.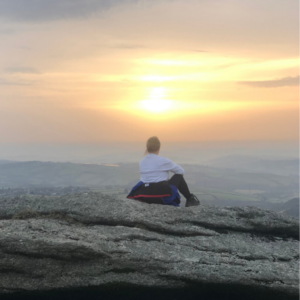 The winter often has a negative impact on people's schedules for keeping fit. The cold weather and dark nights can demoralise the best of us and have us snuggled up on the couch next to the fire indoors, however I'm going to share some tips on springing back into action and getting back into your exercise routine.
Whether you are starting again or continuing on with your activities, now is a great time to increase your fitness activities. If you are training outdoors the fresh air will do you good and re-energise your winter lull.
It is fantastic now the mornings are brighter and the evenings are longer, it certainly makes a huge difference being outside in the open air. If you've followed me for a while, you'll know I love my early morning stomp in the Devon Lanes.
The Digme Studio Experience – Anytime. Anywhere.
March 2020 and as if you need reminding, Lockdown happened. We were all working and working out from home and became spoilt for choice with instructors taking their business online. Digme On Demand has kept me going since then, with over 100 Live classes & On Demand workouts each week, including Cycle, HIIT, Strength, Run, Yoga, Breathwork, Walk classes with their world class instructors.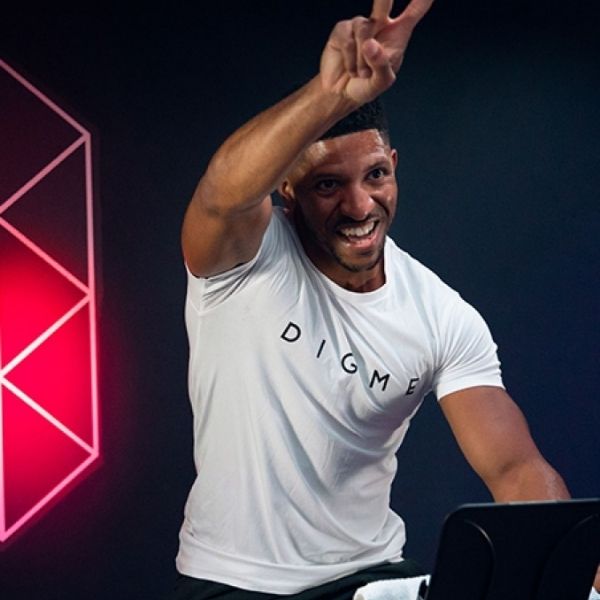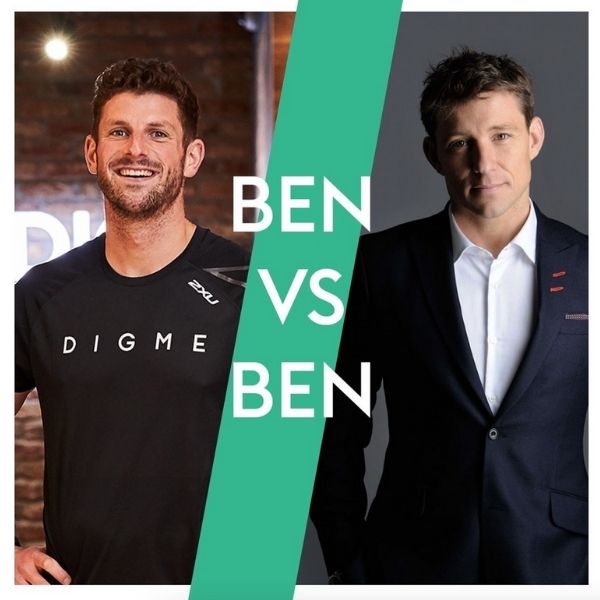 I found Digme Fitness with huge thanks to Mr Ben Shepherd and his instagram live workouts he was doing with Ben Davies. Ben is the head coach at Digme and I loved joining in with their Challenges each week during that crazy Spring / Summer of 2020. Thank you Mr Shephard! So much fun and banter – I miss it!
I discovered that within 48 hours of the UK going into National Lockdown, the Digme crew and their incredible instructors turned their business entirely online. Hurrah! Living in Devon, it's not possible to travel to their London Studios but it IS possible to feel apart of the Digme Family.
There are fabulous motivational challenges with that extra power boost that only the Digme community can bring, so whatever your schedule and whatever your health and fitness goals, you'll certainly be catered for. These challenges are certainly helping me on my Mission 50 for DKMS; my Mission to raise £50,000 for the blood cancer charity DKMS. during my 50th year.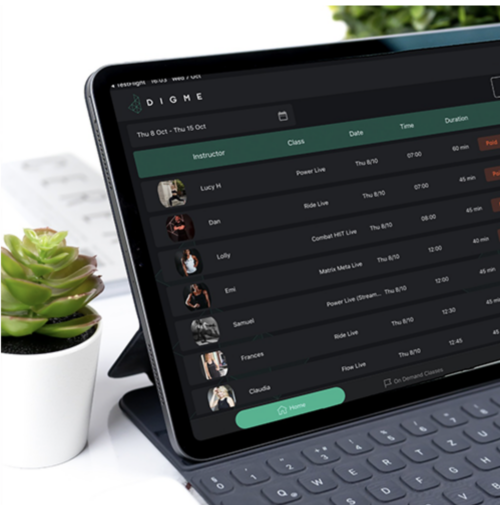 At Digme there really is something for everyone..
From the studio to online so there are no excuses you really can do something for your kind and body at any time of day.
Workouts I love:
Ride (Spin)
Meta HiTT
Yoga
Breath Work
Run Club
If you're thinking, right enough is enough, it's time to start moving more, then I totally recommend Digme Fitness.
How to get the spring back into your step, so you find the joy in your workout..

Start with easy short-term goals, but keep it fun, otherwise you risk quick burnout. Ease into your training if it has been a while because your body and mind need some time to adjust.

It doesn't matter what you are into whether it's running, yoga, spin, boxing or just a walk around the block or a bike ride with the children – the most important thing is getting back out there and enjoying the lighter nights.

Start with small bursts and increase your training every week. Choose challenging activities that will give you a buzz and as you progress each week you will soon start looking and feeling better.
Whatever you choose in order to move more, your mind and body really will thank you for it. I hope these tips help you find the joy in your workout and that I'll see you in a Digme class soon!
Love