Candles are, in my opinion, a fabulous gift and what better time of year to think about not only ensuring your home smells amazing but to give the gift of a candle. I've included a few of my favourite candles in this Edit.
It's absolutely no secret that I have a slight addiction when it comes to candles.
I love everything about them.
The design, the gift packaging, the scent and the newness of a brand new candle, so much so that I have been known to keep a candle for a few weeks before lighting. I struggle to actually light them that very first time – it's as if I can't bare to waste them.. oh my ALL the secrets are coming out now! Totally bonkers isn't it?
I must admit this was a "pre-covid" thought patten.. candles are for lighting as much as life is for living right??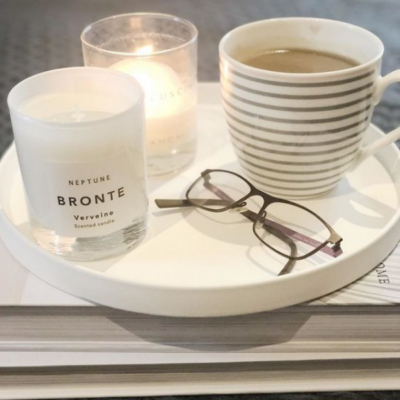 My first memory of candles sparked (pardon the pun!) my Granny Ruby. She loved them and remember helping her light the candles on her dining table when she was having guests for Dinner Parties and especially at Christmas. I couldn't wait to grow up and have as place of my own to be able to recreate a gorgeous table, obviously before the "tablescape" became a thing!
" I 'm going to make everything around me beautiful…that will be my life" Elsie de Wolfe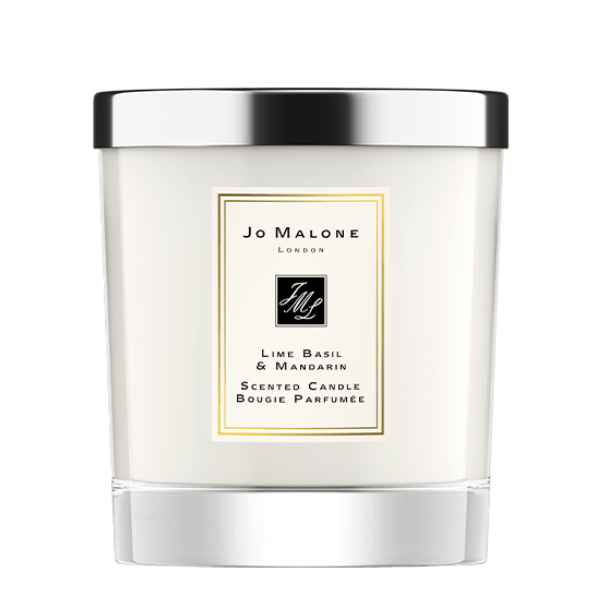 I had to wait a while as we absolutely were NOT allowed to have candles in our nursing quarters in Paddington, London when I was training at St Mary's Hospital. The fire brigade were called on far too many occasions due to tired student nurses burning toast let alone candles – so it was a big zero on that front!
Fast forward a couple more years and my first proper wages as a qualified nurse included a trip to the new and luxurious Jo Malone, London. The dream candle especially for one on so little wages.. the Lime, Basil and is still a favourite to this day… On a side note, if you love podcasts; Jo's appearance on Desert Island Discs is a must listen – what an incredibly, inspiring woman.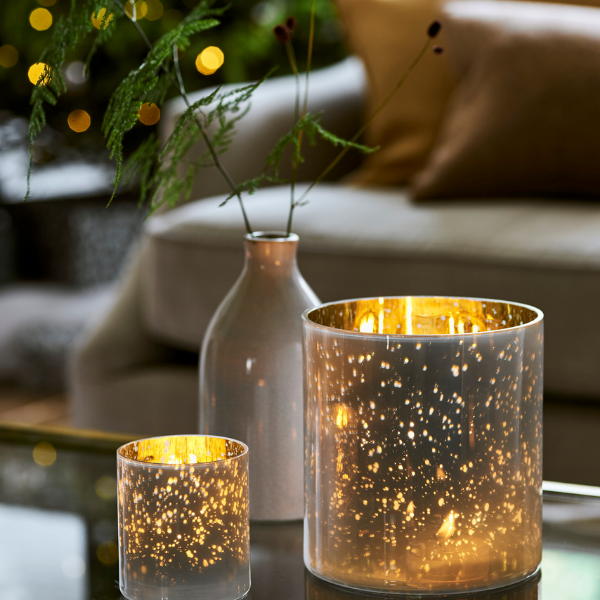 Fresh Fig and Jasmine – Plum and Ashby
Plum and Ashby are one of my favourite brands, having discovered the Fresh Fig & Jasmine candle which was created to mark Baby Loss Awareness Week. They partnered with the best-selling author Elle Wright and wonderful charity Tommy's to create this special edition charity candle. 100% of profits from every single candle going straight towards their lifesaving research and support services.
The limited edition candle features the carefully chosen scent of Fresh Fig & Jasmine, to create the feeling of a fresh breeze on a countryside walk. Each candle is beautifully packaged in a bespoke white box, with gold foil stars symbolising the wave of light and all the babies that have left us too early.
It's my family's absolute favourite, with my son noticing and loving the scent as soon as he walked through the door. (I've taught them well!) It's beautiful, subtle and without doubt my favourite – call me sad but I ration how many times light it! I have my eye on the Christmas Votive Candle Gift set (hint hint Mr WOAM if you're reading here!) Three candles, one for Christmas Eve, another for the big day itself and the third Boxing Day. Really special.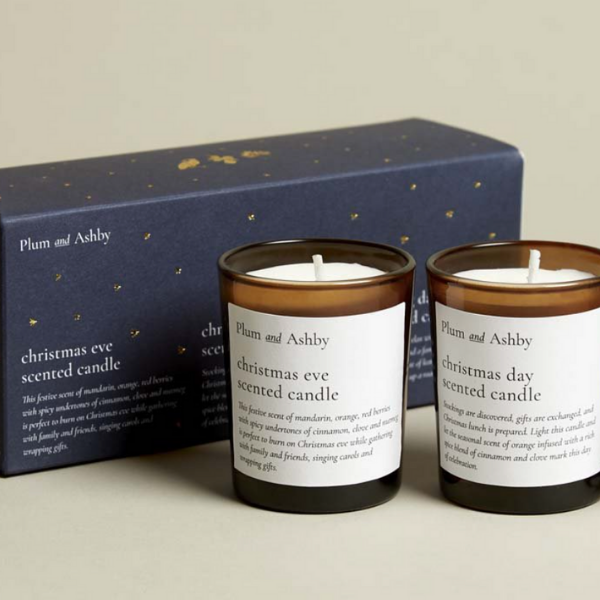 Christmas Wish – Hoof and Paw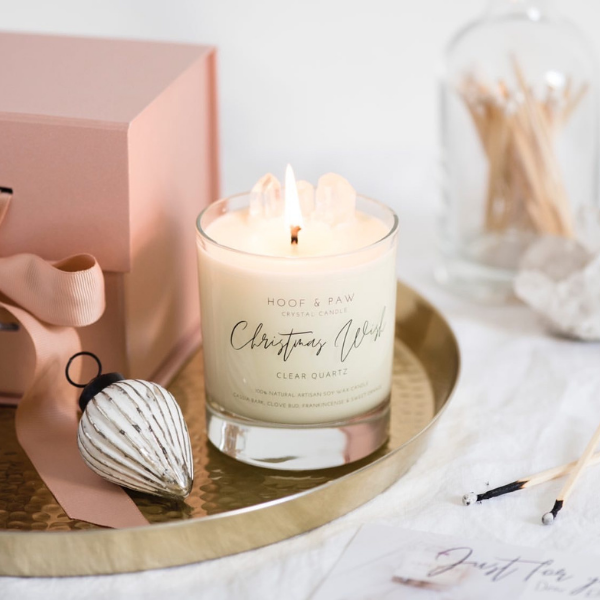 I love everything about this candle, the stunning luxury rose gold gift box and matching ribbon, the ethos and of course the aroma of the incredible 15 ingredients that have been used for this very special artisan blend, which include Cassia Bark, Clove Bud, Frankincense and Sweet Orange.
The candle is embedded with Clear Quartz points combined with a hand blended Christmas scent which is rich, warm and sophisticated. Each candle is accompanied with a card describing how to use your candle and the energy of Clear Quartz.
It's simply stunning. If you love candles and crystals, then this is perfect. Madeleine has put so much love and care into her brand and I feel sure you'll love it too.
Spiced Orange, Feather and Field.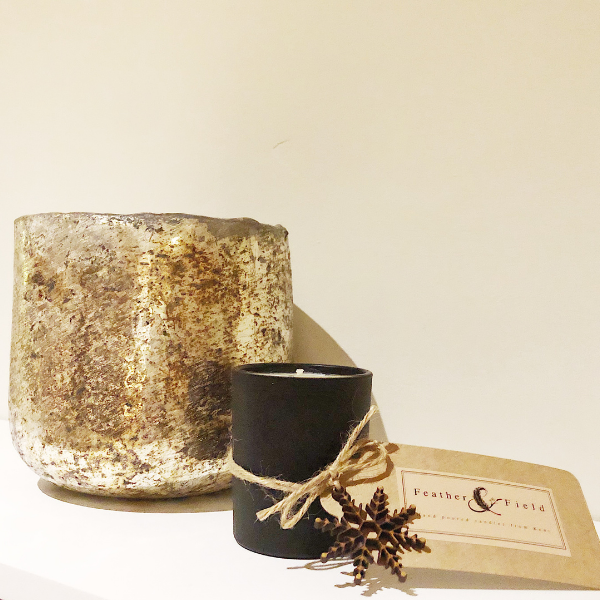 Feather and Field are a new brand launched in 2020, a family run business based in Kent, which was conceived and started to grow from the kitchen table. Their aim is to produce beautiful products that look and smell amazing. All candles are hand poured and try to use the most eco-friendly ingredients they can find, using a 90% blend of rapeseed and coconut wax, plus 10% soy. It is completely free from paraffin, palm, beeswax and synthetic additives.
The Spiced Orange really is Christmas in a candle! It smells amazing and makes the perfect stocking filler or gift for a friend this Christmas.
"With top notes of orange and eucalyptus, sitting on a warm and spicy base of cinnamon, nutmeg and clove". It is absolutely gorgeous.
Millie and Green
Millie and Green have designed the most elegant candles. created with love, a passion for detail and styled with perfect simplicity. They will not only look stylish but smell fabulous, bringing the magic into your home. Their inspiration was to design a brand of candles that made a connection with your feelings and emotions that would transport you to a special place, a beautiful memory or a certain emotion.
"We want you to feel the evocative scent wrap its arms around you."

Jill, Founder of Millie and Green.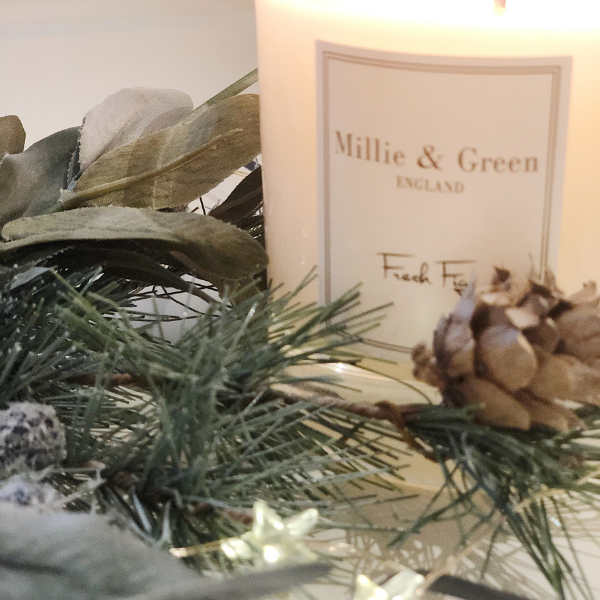 It's almost impossible to decide which is my favourite scent from Millie and Green. If you struggle to decide which candle to choose, they have cleverly designed taster tealights so you can try before you opt for the bigger ones.. I use them for travelling too.
If you're after a scent for Christmas, the Sensual has a warming, nutmeg fragrance with ginger and citrus, so gorgeous. Fresh Fig is also an absolutely gorgeous too! See, told you it was impossible to decide!
The White Company.
Winter – I couldn't not mention this beautiful scent! Created over 21 years ago, (say what?!?) Winter is now loved all over the world and often described by their customers as 'the scent of Christmas.' A magical combination of spicy cinnamon, rich warming clove and fresh zesty orange, it just never fails to please. We buy one every single year, no word of a fib!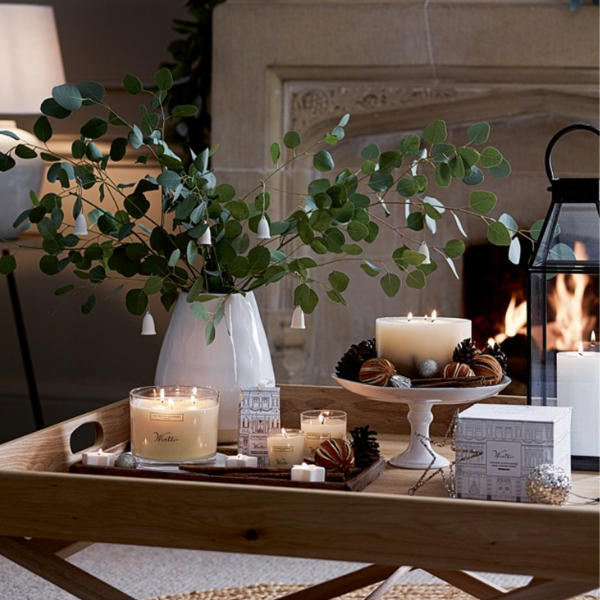 CANDLE CARE:

Trim the wick to 5mm before lighting and light your candle in a well-ventilated room, away from drafts or fans, which can cause sooting (black marks on the vessel), or rapid, uneven burning.

The first light your candle, let it burn for one and a half to two hours at a time or until the wax has melted to the edges. Burning for less time can cause the candle to 'tunnel', which leaves a build-up of wax around the vessel's sides and can reduce the maximum burn time.

Never leave a candle unattended
Top tip – if your candle has tunnelled before lighting, pop some tin foil around the sides of the glass and over the top of candle a maximum of 1.5cms. Light the candle as normal and the wax will melt and return your candle back to normal. It's magic!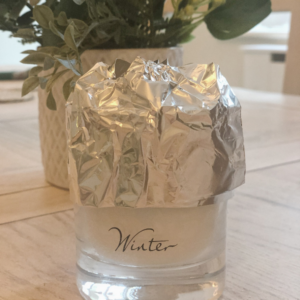 WICK CARE:

Long, or crooked wicks can create high flames, smoking, or sooting. Trimming the wick to 5mm (when the wax has set) following every burn is the easiest way to prevent this.

After extinguishing the flame with a snuffer, centre and straighten the wick. Burning for too long can cause the wick to move, or slant. If you see a flaming wick come close to the vessel wall, extinguish the flame and straighten the wick to prevent the vessel from cracking.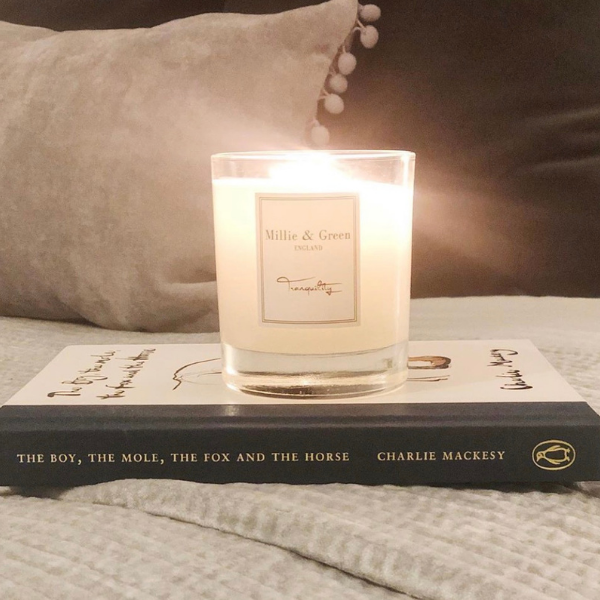 "Christmas is most truly Christmas when we celebrate it by giving the light of love to those who need it most." ~ Ruth Carter Stapleton
I really hope this helps you when trying to decide what gift to buy your candle lover this Christmas or which scent you might choose to have in your home.
Let me know which candle you love the most, I'd love to know! If you'd like to make sure you don't miss a blog post, please sign up to receive a copy straight to your in box.
Keep healthy and stay happy,
Much love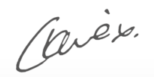 As always, my thoughts are wholly my own and I have not been paid or gifted to share my views in this blog, however. I have worked with Millie and Green in a previous collaboration.