In a world where it seems like every continent is in a Hollywood movie, we need to stick together, really stick together.. Many of us have intermittent feelings of being overwhelmed with the situation we find ourselves in..
We were told over a month ago that this virus will effect us all in one way or another, more than we'd realise – it's tough. Now we are in lockdown and these feelings of being overwhelmed are very real, it causes fear, panic, sleepless nights – regardless of how we try to feel calm and in control. It stops us in our tracks, it messes with our minds & clarity of thinking, but what can we do about it?
MY TOP TIPS TO GET YOU FEELING A BIT HAPPIER AND LESS OVERWHELMED:

SHARE HOW YOU ARE FEELING.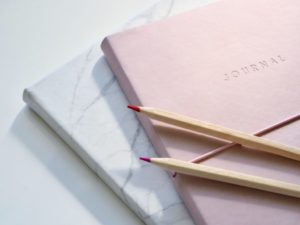 Be open about it, try not to bottle it up. They say it's good to talk and it really is. Don't be too hard on yourself. It's OK to have a good cry or feel a bit rubbish sometimes, it's how you deal with it that counts. Talk to loved ones and good friends, it's OK to be vulnerable and share how you are feeling.

HAVE A POWER HOUR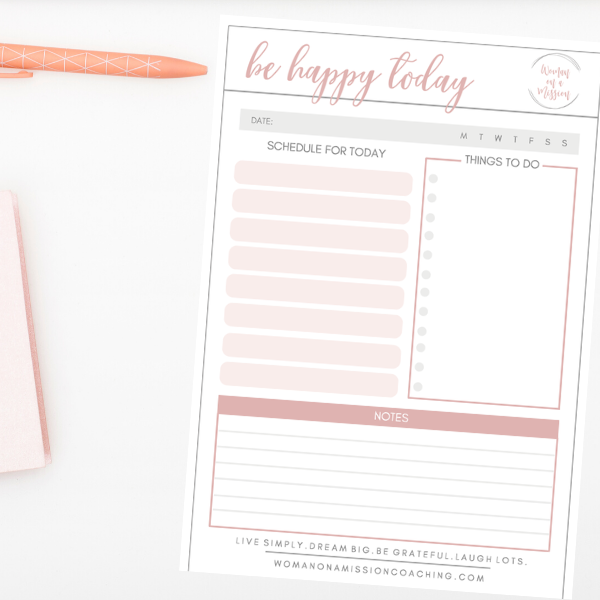 I'm a big one for lists and am rather old fashioned so recommend grabbing a piece of paper and writing down every little thing you are worried about – everything… no matter how big or small. Make it exhaustive. Keep going until you can't write any more. Trust me, you'll feel so much better for getting it out of your head and on paper.
OK, now I'm going to invite you to have one of my 'Power Hours' – grab a cuppa, turn off all distractions and notifications and set your timer for ONE hour. Take a look at your scribbled list – some of the things you may have written down you won't be able to do anything about – we are in a world of the unknown. However, there will be things that you CAN do something about. What are they? How can you action them?
Taking a small amount of control about what you CAN do something about is really powerful. By taking back a teeny bit of control, that huge overwhelm, I hope will diminish, even if just a little. This is a great task to do with your children also, get them talking about how they are feeling or even enjoying about being at home.

COFFEE AND CANDLE CHATS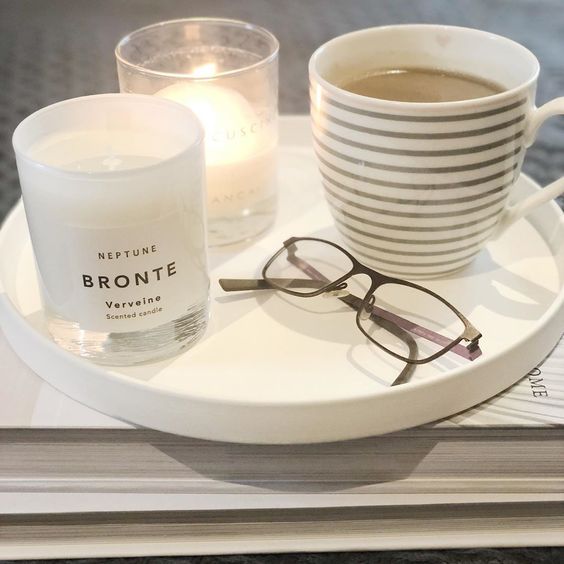 Meeting up with friends isn't always easy so we arrange a time to catch up on the phone – which for me has become known as a coffee and candle chat. Having an arranged time to call, much like you would with an actual coffee or lunch date, I make sure I have a fresh coffee and light my favourite candle in my study at home. It might sound a bit silly but it's one of my favourite things to do. Now with the new guidelines around Coronavirus, my candle and coffee chats have been more valuable than ever. (Although I'm considering switching coffee for wine, obviously depending on the time of day!)
We are social beings and we are living in the most surreal of times. Connection is more important than ever. I'd love you to have your own candle and coffee chats and encourage you to organise a FaceTime chat for your children and their friends, write it into your home schooling timetable, maybe a different friend each day perhaps? I know we moan about screen time but if we are feeling a little lost, our children will be too.

HAPPY POST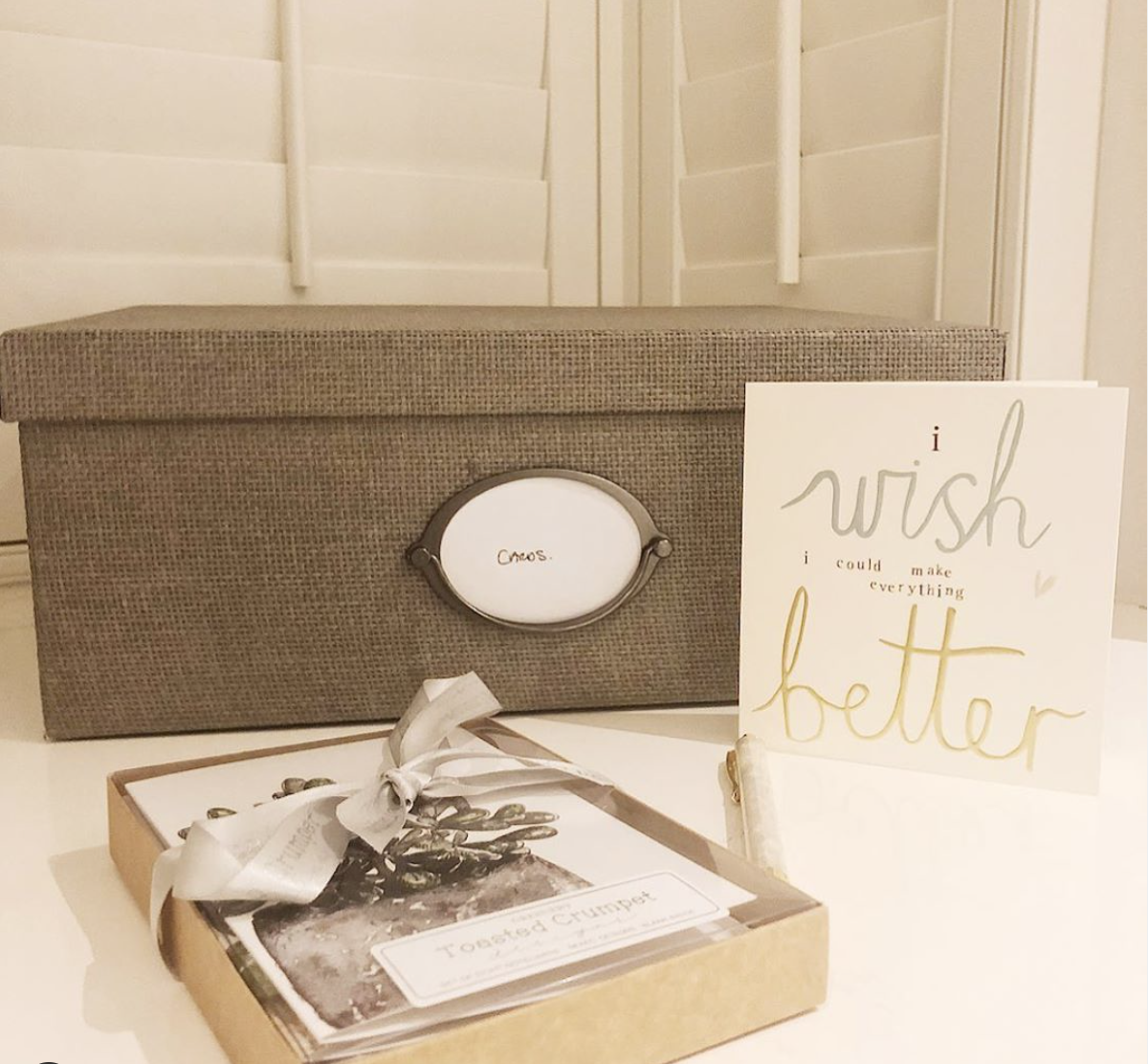 We all know how fabulous it is to receive some happy post… I love writing, always have, I also have quite a passion for planners and stationary. Anyone else buy lots of cards they love, just in case? Yup that's me, I have a box of cards ready to go…!
I'd love you to join me in sending a card or a letter to someone – a relative, friends, whoever you think it would make smile to have a lovely envelope come through the door. In fact please don't limit it to just one! We used to write to each other when we were little before the age of technology – yes I'm old! Happy post is always a good idea, even if you can't be sure it will get there. The Royal Mail are now able to sell stamps online so you won't need a trip to the post office for stamps.

THE LITTLE THINGS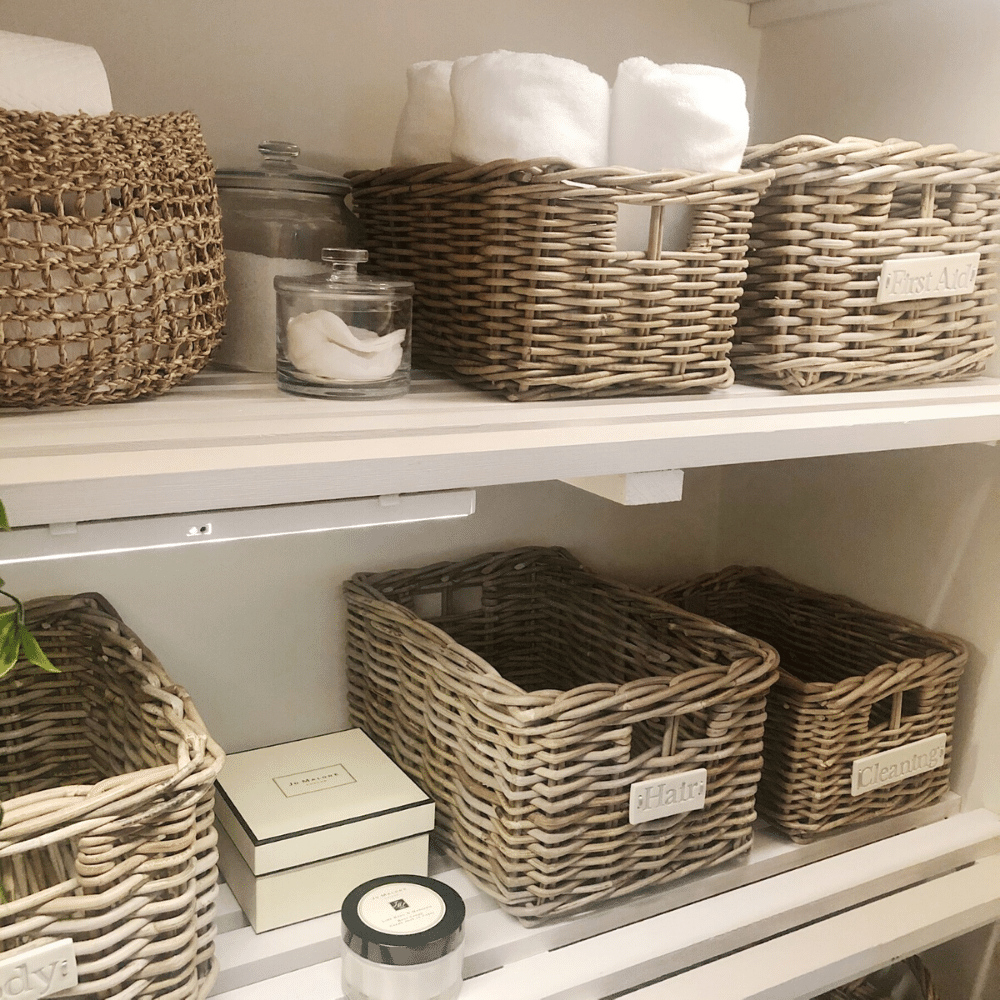 It's the little things that take up the most head space. Well sometimes! Dedicate some time to sorting out the little things, the ones that every day you think "I must sort that out". Imagine that squeaky door that no longer squeaks.. The tap that no longer drips… That kitchen drawer that you don't have to battle with each time you open it – (we all have a drawer like that don't we?).
It sounds silly but spending a few moments checking around the home OR maybe in the car, your desk at work – wherever it maybe. This week, take a look at the little niggly jobs that would make life lighter.
I promise, when they have been addressed & fixed, you'll smile!
During half term, along with my linen cupboard project, I had a real spring clean in my study and yes those kitchen drawers! I even spring cleaned my Pinterest boards & changed the screen protector on my phone that had a crack on it in a silly place! Spark Joy? Oh yes!

BOOST YOUR VITAMIN D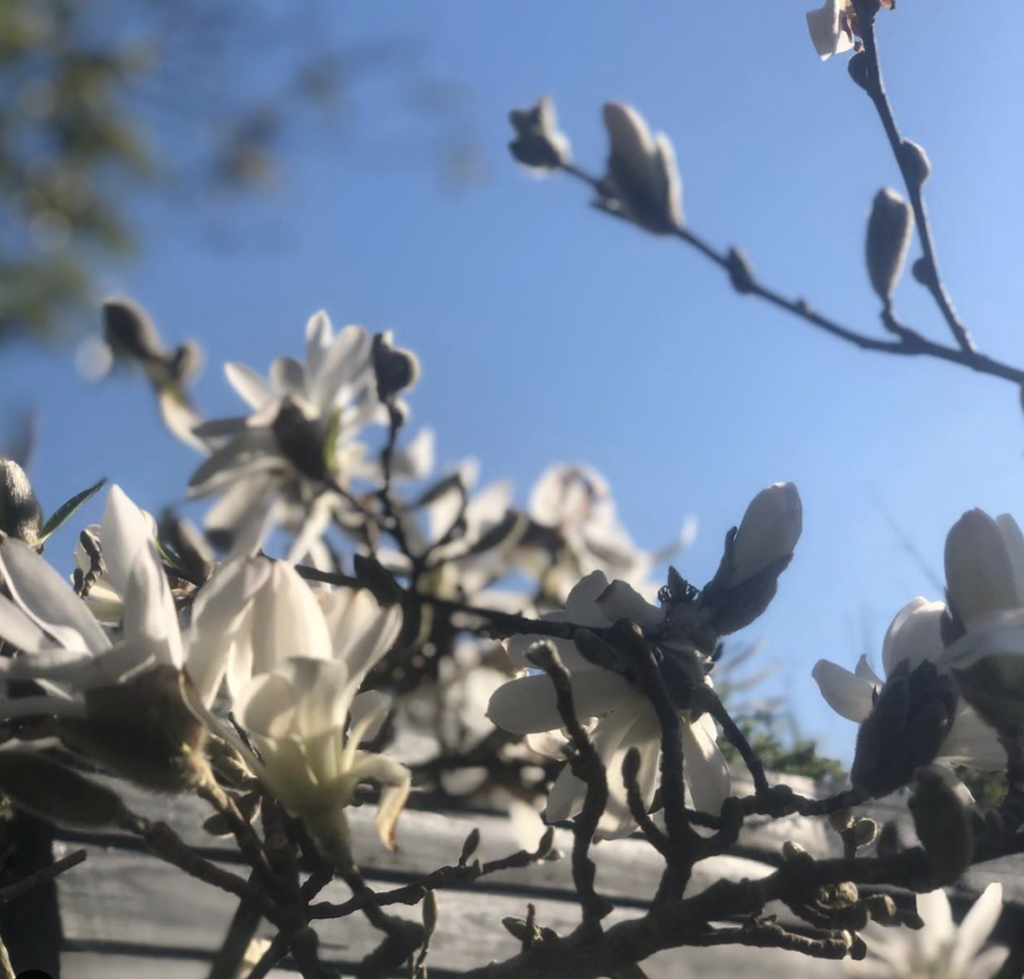 We've been blessed with sunshine and have really enjoyed the first signs of spring. We all know that vitamin D is essential for maintenance of teeth and bone health, but did you know that if your vitamin D levels are low, you can feel blue. A way to boost your vitamin D and your immune system, is to get outside when you can. Get outside in the fresh air… regardless of the weather and I promise you will feel better for it. Honest, even if it's a quick trip around the block or to the post box on your daily walk with those cards!

POSITIVITY JAR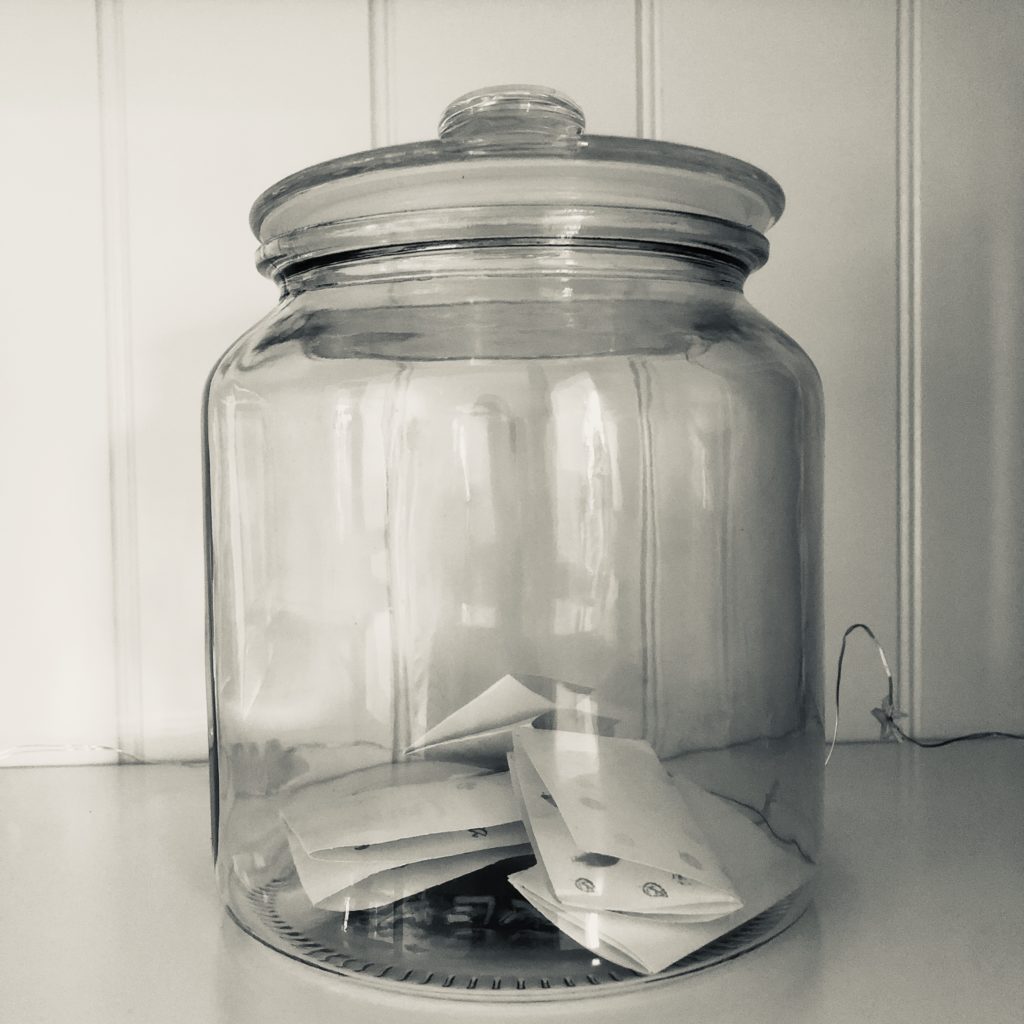 I'd love you to look forward and think about what you are looking forward to doing again when all this is over. When my daughter was revising for her GCSE's just a few weeks ago, we had a jar that she would put a note in suggesting something she'd like to do, just her and I, after when the exams are over. She'd add this note on a day she felt overwhelmed or bogged down with the studies, we flipped it to a positive by thinking of something fun we could do, having a chat about it and then adding the idea to the jar. We've now turned this into a post Covid19 jar – the things we as a family would like to do when we are through this;
Meeting and hugging our friends & family again, maybe we will even have a street party!
Having a BBQ on our glorious Devon beaches
Walking on Dartmoor
Long coastal walk for a pub lunch
Visit to our favourite hotel in Cornwall as our visit last month was cancelled
These are just a few things we're looking forward to doing. This is a really simple but fun idea. Why not get the whole family involved and see what you can come up with?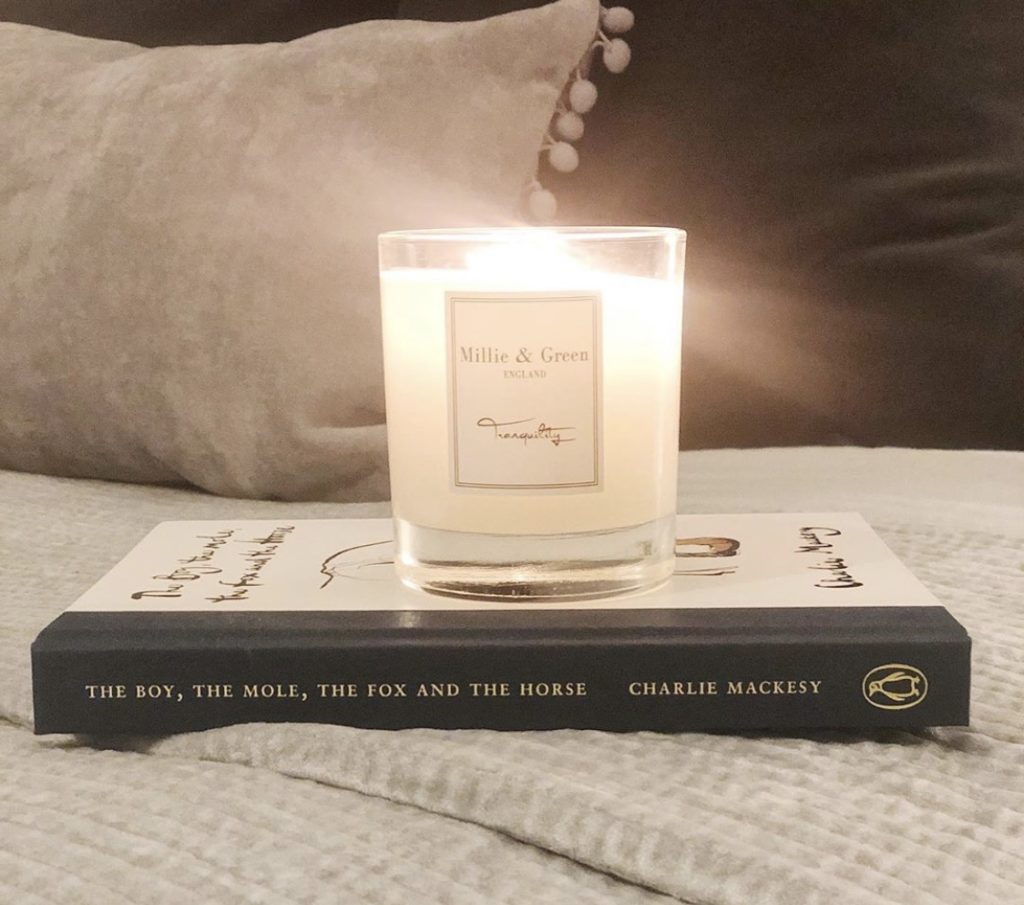 A FEW MORE IDEAS…

BBC Sounds has a fantastic array of audible books and podcasts which are free to download, suitable for children and adults alike.

Challenge a family member or friends to a game of online chess – my son currently has a championship going on with his grandfather and cousin.. it's fantastic for all involved!

Stick on a top tune and dance around the kitchen – this is my current playlist which is keeping us moving!

Look through a photo album of a fun summer holidays or even plan one!

Exercise and release those feel-good endorphins!
I really hope these tips for bringing a little positivity to the situation we find ourselves in help you.
I've created some planners which I find really useful in keeping me focused and organised which you can find here. I hope these will give you a little inspiration so that you can create a feeling of being more in control and less overwhelmed so that you can concentrate on the things that are most important to you.
I'd love to know which one is your favourite and which ones you'll be trying out.
What makes you feel less blue? I'd love to hear from you.
Stay healthy and well,
Much love