We recently organised a special birthday party in our garden and used hay bales to create an L shaped sofa. The aim was to create a relaxation area for our guests and as the theme was "festival" I opted to use hay bales for the seating.
Living in rural devon, it was very helpful living near a farm where I could buy the bales relatively cheaply (although the farmer tells me he sells the bales to people for events all over the country)
Having searched for the about of bales I needed and possible designs, there was relatively little information so I thought I'd share how I created the look.
It's a perfect solution for parties, weddings, garden parties and even just a relaxed afternoon with friends.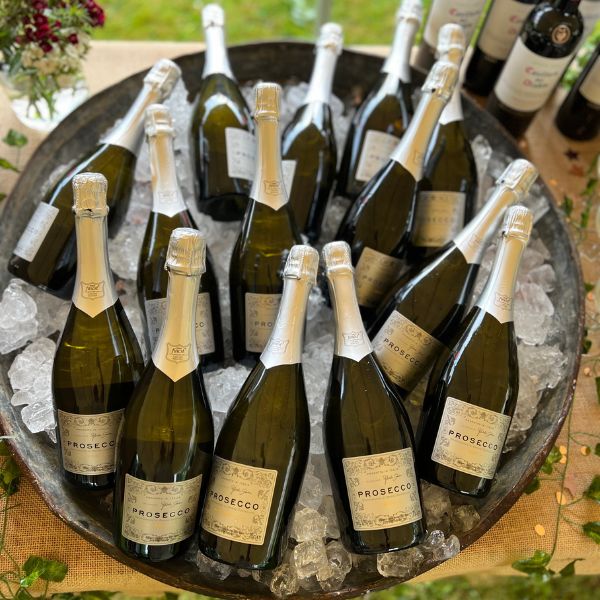 Things to consider.
Allergies. Be mindful of your guests who have hayfever. As a family, we all suffer with this allergy, however by using the throws, all contact was bought to a minimum.
Straw or hay debate. It really is totally up to you which you choose, the cost is generally the same. The straw can be more itchy and the bales can fall apart more easily. We found the hay softer to sit on and the bales more substantial.
Timing. In an ideal world, the weather will be dry and the evenings damp free! The last thing you want if a soggy sofa! Remember I'm in the UK! Once you know where and how you're going to place the bales, the set up is super quick. if you can leave the creation until the morning of your event, after the dew has gone OR if you need to set up the day before, ensure you have enough waterproof coverings to ensure the hay remained dry.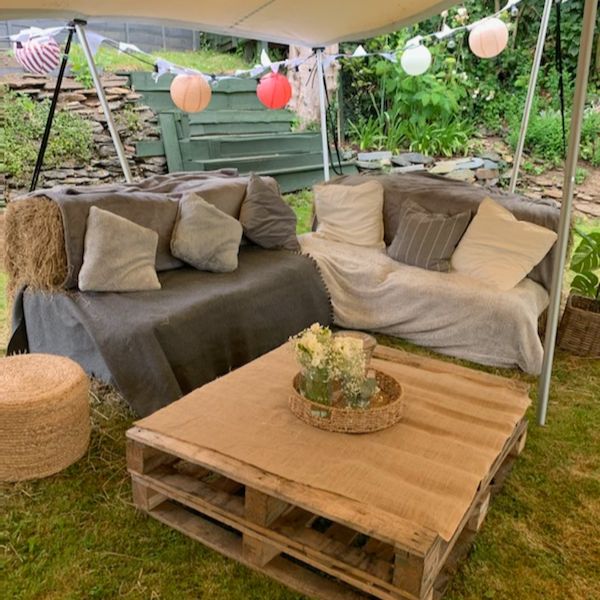 Inspiration
We didn't have the budget for some of the fabulous outdoor furniture available, however here's a little insight to my garden kitchen and outdoor space vision board from where I got my inspiration.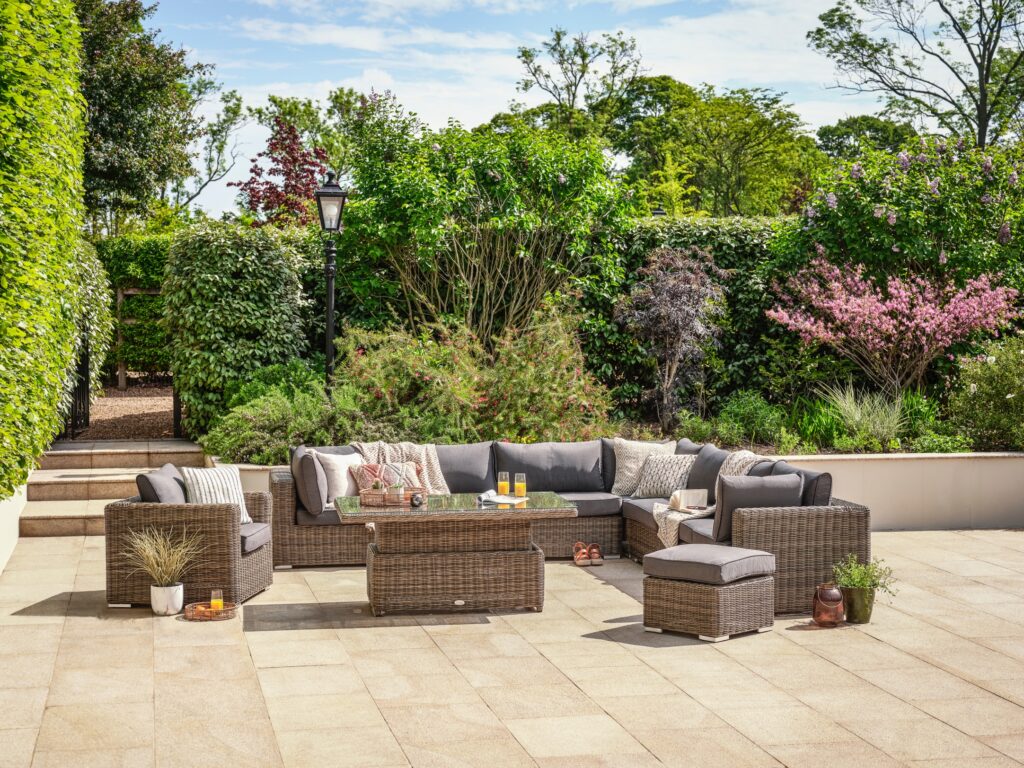 How stunning is this Mayfair Rattan Modular Sofa Set from Bridgman? A gorgeous outdoor lounging set is perfect for adding a touch of style to the garden. With an adjustable table, this piece is great for both lounging and dining. It's also currently in their summer sale!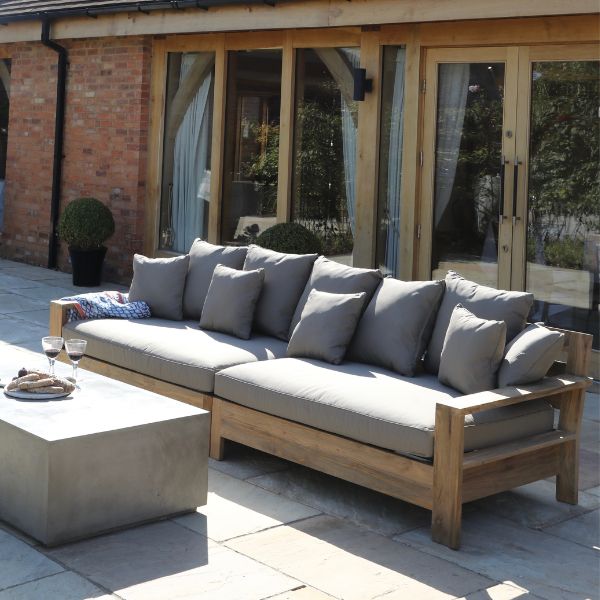 From Jo Alexander and made with rustic reclaimed teak, the Tuscan Reclaimed Daybed is the most perfect way to relax in the garden on a warm Summer's Day or to snuggle up on with a blanket in the Autumn months with a warm hot chocolate.
At an extra large size of 300cm, it's perfect if you are looking for a much larger day bed option for your garden space.
I love that the charm of the Tuscan Range is the knowledge that it's had a previous life – maybe as an old beam or floorboard dating up to 100 years old, and is now beautifully crafted as a enduring piece of garden furniture. As with all the Tuscan range the teak outdoor daybed comes with a whole character of inconsistencies, with knots, in-fills, and natural cracks adding to its rustic charm.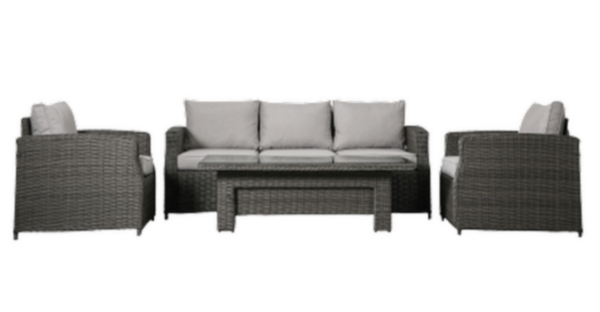 This 3 Seater Sofa Dining Set from CharlesTed Interiors, features a 3-seater sofa, two armchairs and a riser table. Perfect for garden hosting. Love the special design of the table offers which allows it to be used as a dining table or lowered for use as a coffee table. A winner for sure!
All pieces are crafted from all weather 5mm PE rattan with a hand woven mixed half round/full round weave in a washed grey finish. For comfort, the sofa and chairs have luxurious showerproof cushions in a soft grey colour to complement the colour of the rattan.
With an idea in my head and a sketch on paper, I set about making the L shaped sofa from the hay bales I'd collected from the farmer earlier that morning.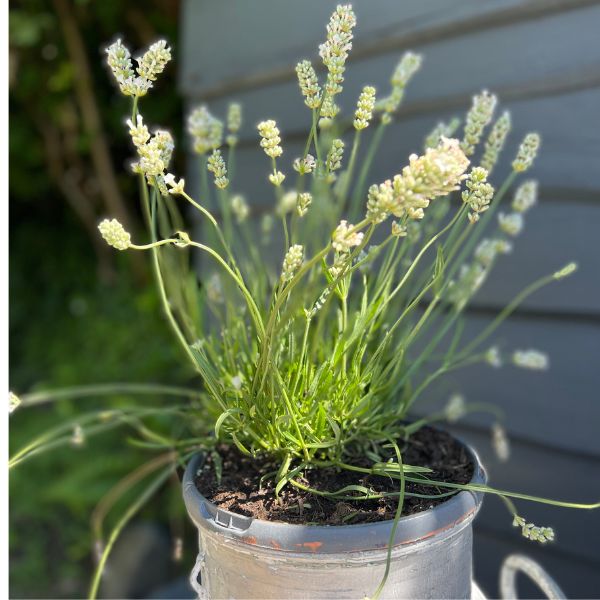 To create the L shaped sofa, you will need:
12 average sized rectangular hay bales
6 cushions
2 wooden pallets
Hessian cloth
Seagrass Tray
Candles
Fresh flowers and Ivy from the garden (or your local florist / supermarket)
Vases or old jam jars of various heights.
Creating your L shaped sofa with hay bales.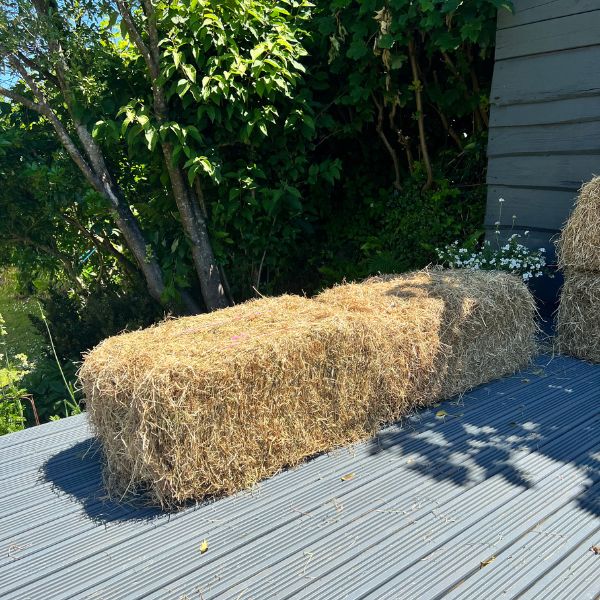 Place two bales lengthways, side by side.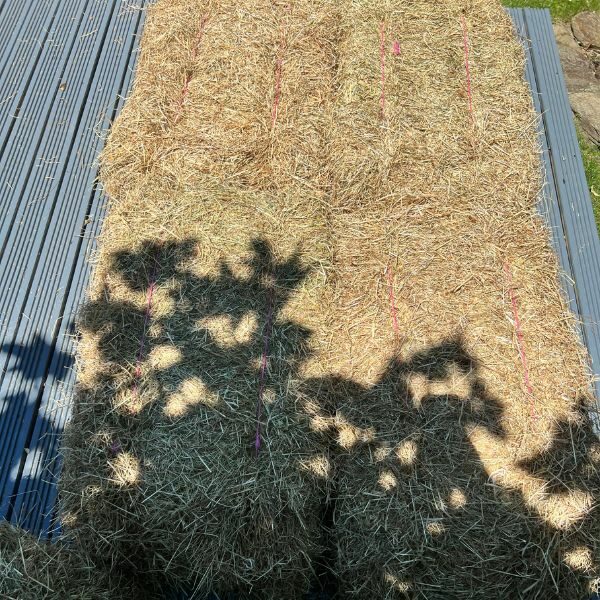 Place two further bales, in front of the first two, in order to form a rectangle.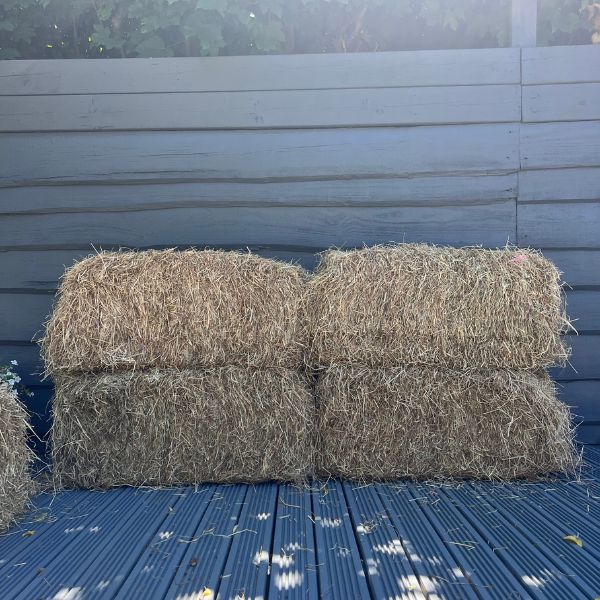 Next place two further bales, on top of the original two.
If you have twining, you could attach the bales together to prevent movement snd additional security / peace of mind.
However, I didn't feel the need to take this option as everything seemed pretty stable.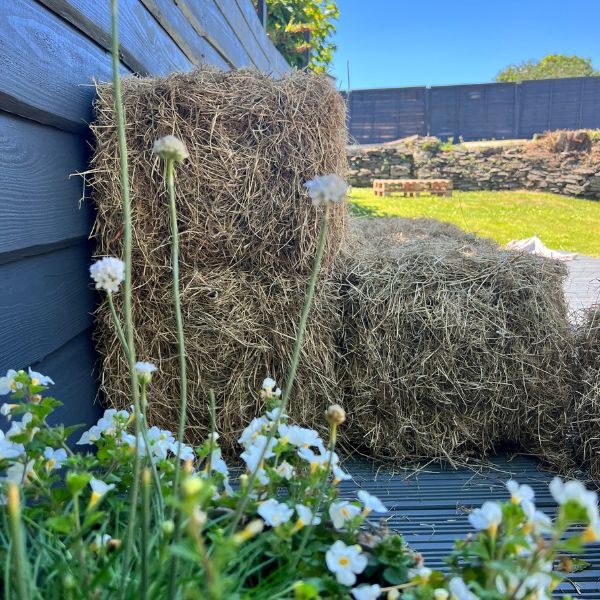 This is your first sofa!
Repeat these steps with the remaining bales, adjacent to your first sofa, forming your L shape.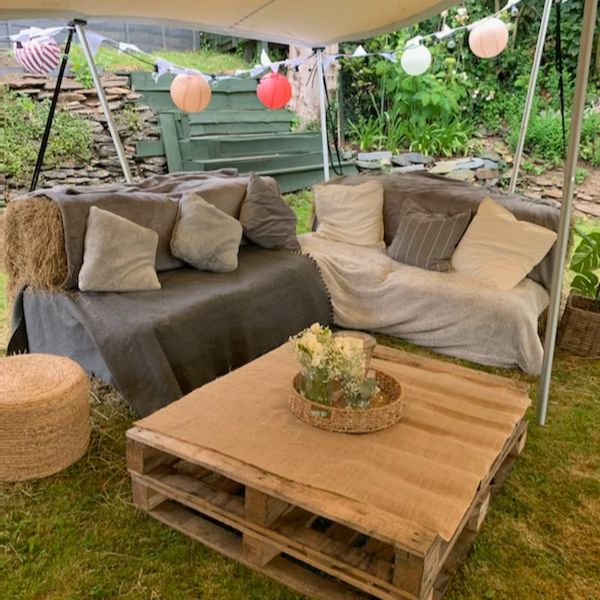 Options
Should you wish to have arm rests, place an additional bale at the end of each sofa, on it's side.
Instead of creating an L shape sofa, place the second sofa opposite facing the first sofa for a different style / feel.
Accessories
Positioning the throws.
In order to ensure comfort, one throw was placed on each seat, covering the hay and tucked under the "back part of the sofa or two higher bales.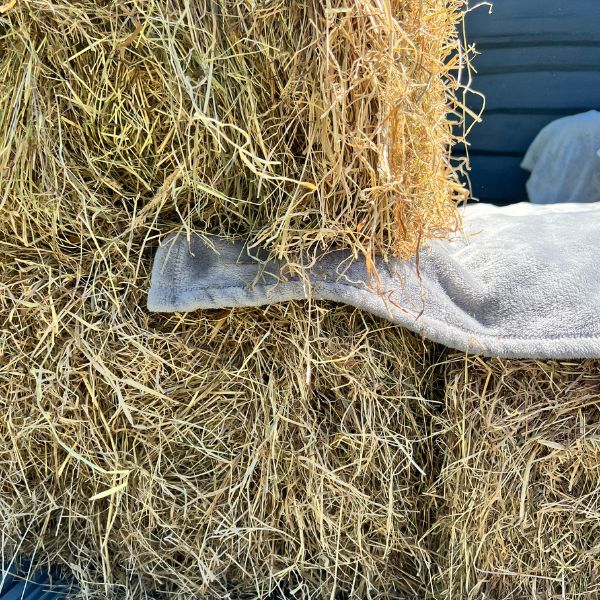 Place a further throw over the top of the higher bales and tick in, ensuring no hay is visible or sticking out. Use the bale tie to keep the throw in place.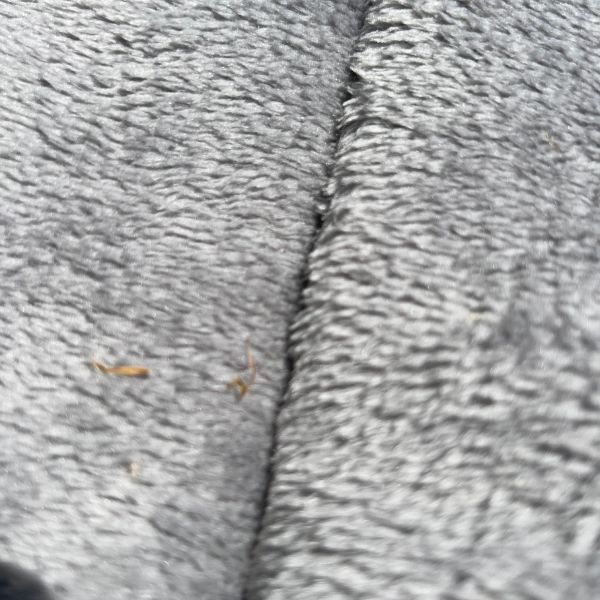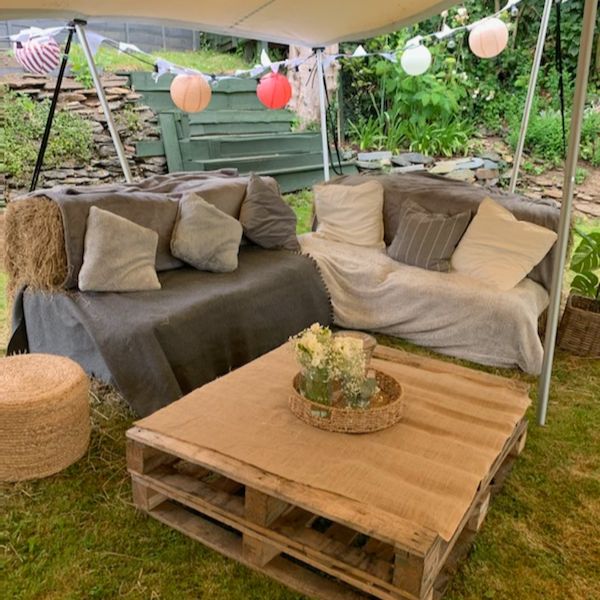 When you're happy with the positioning, you have your sofa made.
Simply add the cushions. I grabbed these from the house, they are from a selection from Ikea.
Greenery. Adding a plant between the two sofas and at the end of the L, creates a softness and ensures the space was filled. I forgot to take an image after I added them but this is what I used, all from Ikea and borrowed from the house and a good friend! You could add a stool or bale here to create a coffee table and an additional space for glasses.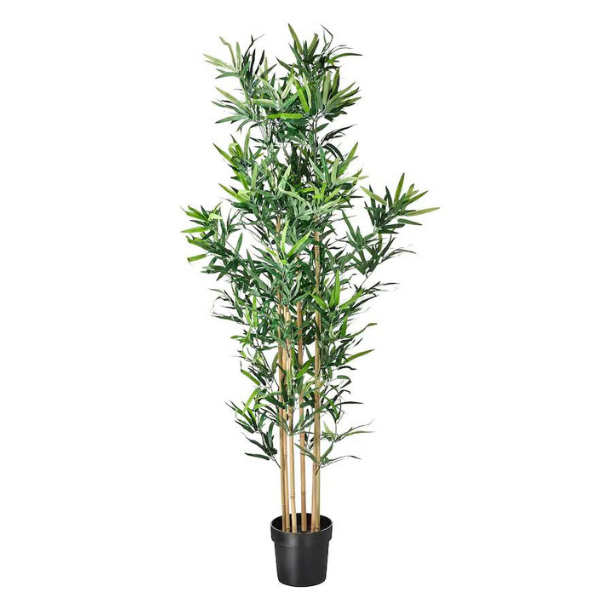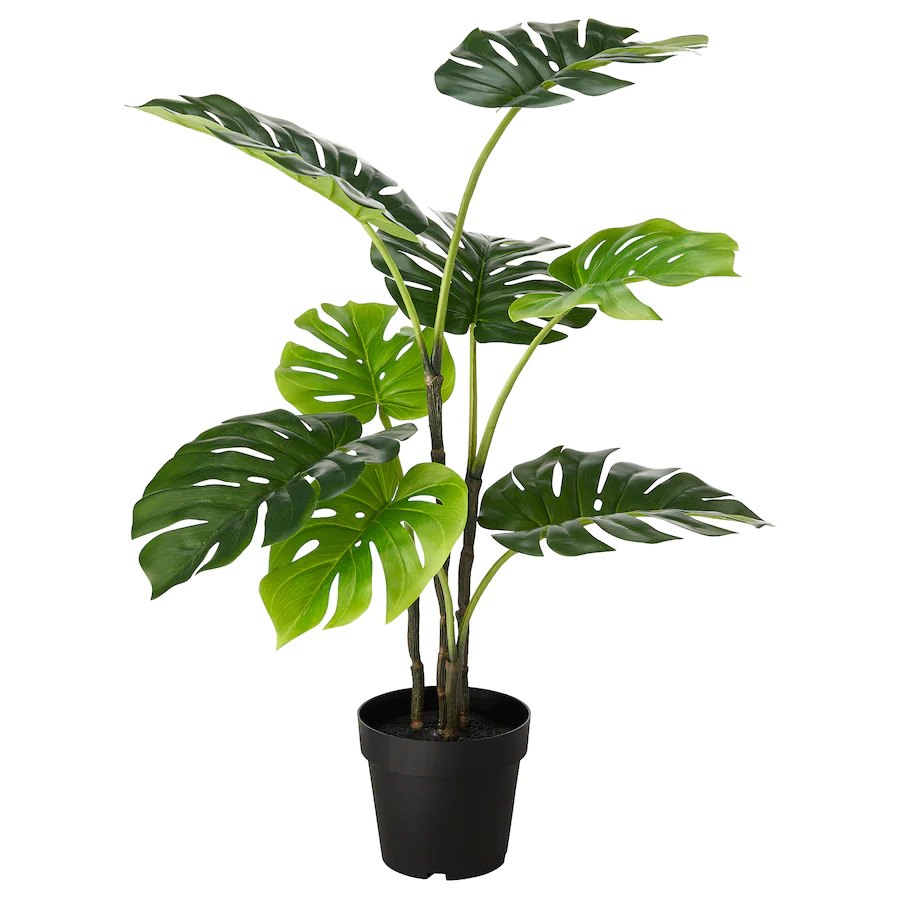 The FEJKA Artificial potted plant, suitable for in/outdoor Monstera, 19 cm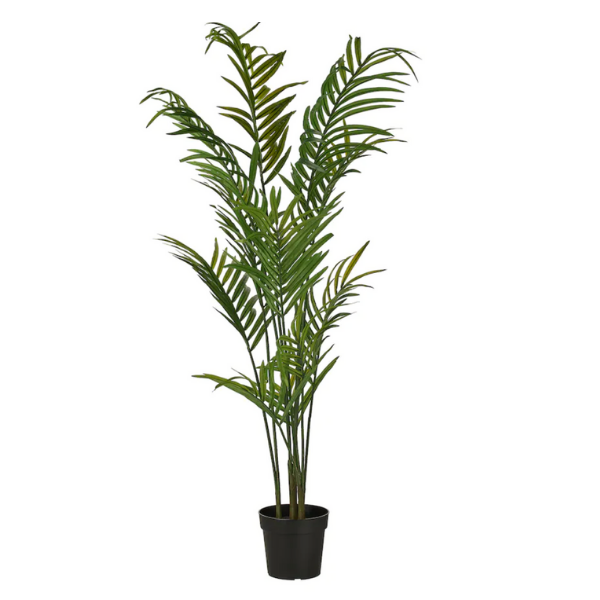 The FEJKA Artificial potted plant, suitable for in/outdoor Kentia palm, 23 cm, Ikea
Using a selection of throws and cushions from the house, made sure there was no hay sticking to legs and created an extra softness to the seating! All from Ikea and range from £3-£10 They are all machine washable and so it didn't matter if they got a little fizz on them!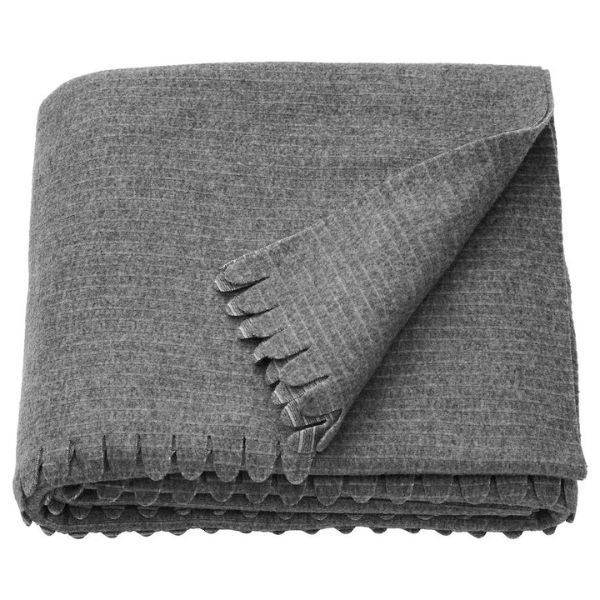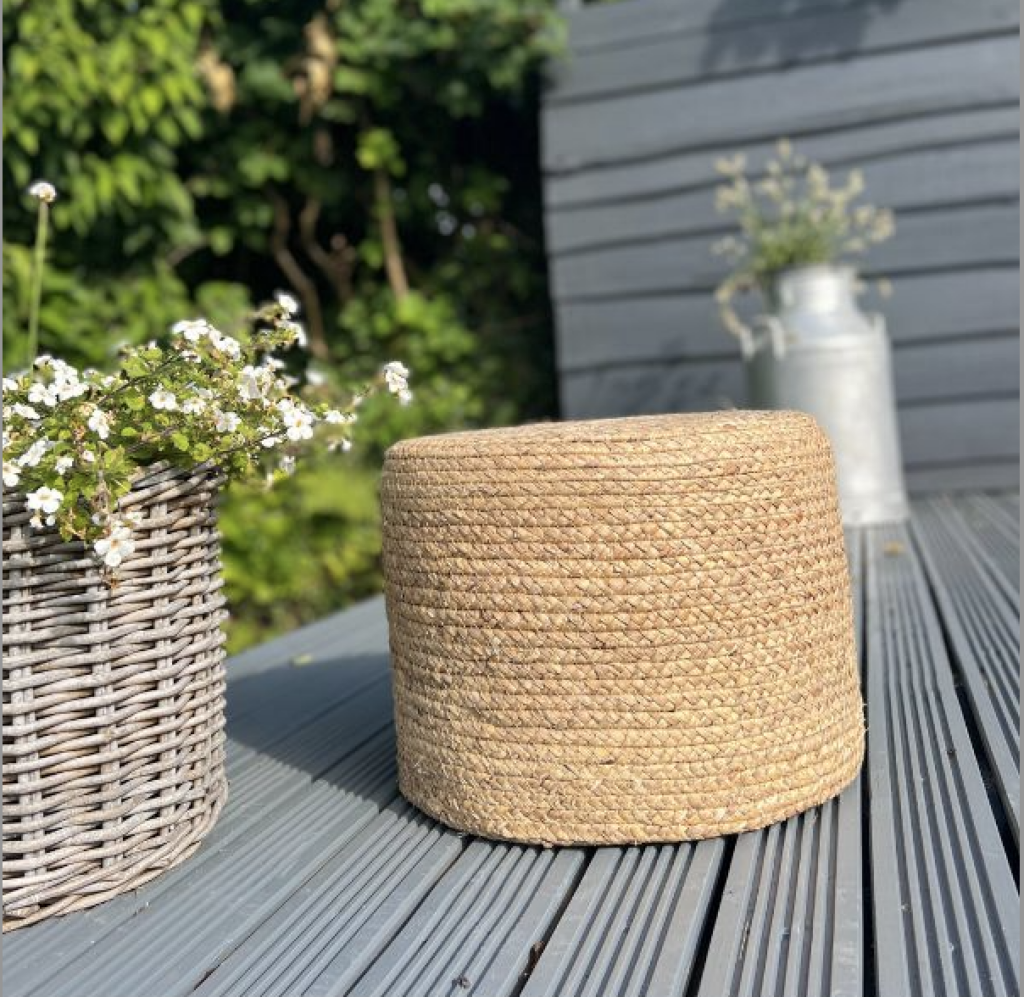 On the morning of the party I spotted this seagrass footstool, the last one in the sale from the Habitat section of my local Sainsburies store. I had intended to order one but simply ran out of time!
I've checked and there aren't any currently available online.
I've shared a few very similar ones here.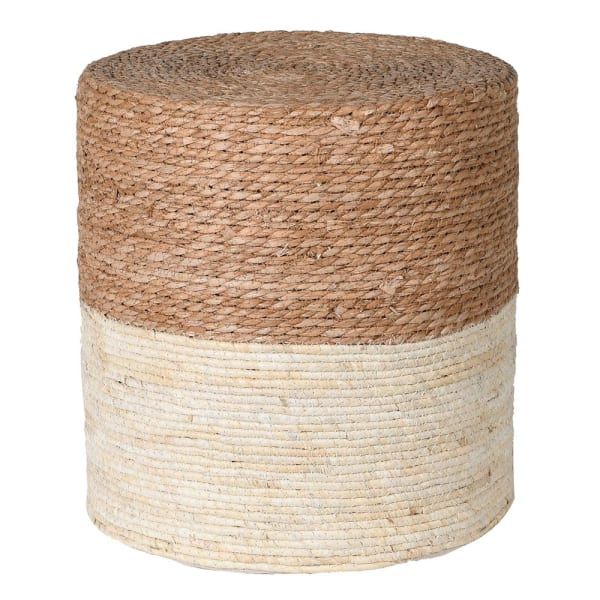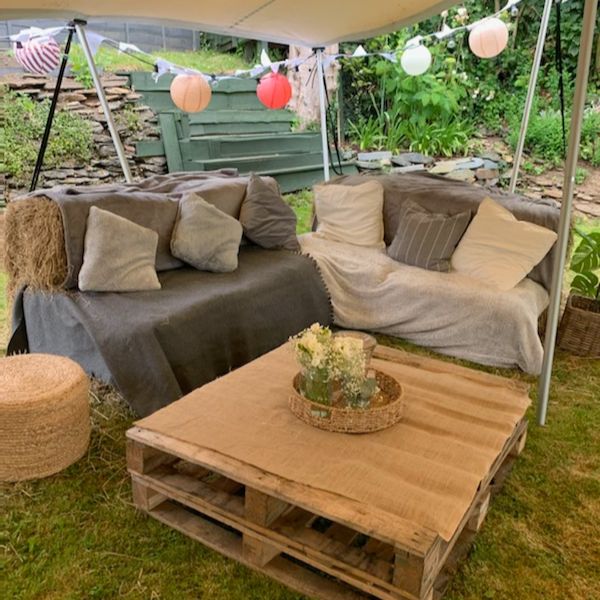 This space was a real hit for the teens and adults alike. What's more, it was really comfortable and really created a lovely vibe to our party.
I really hope this has helped and inspired you to create your special cosy and relaxing area for your wedding or party and that you have an incredible time.
Do let me know!
Stay tuned for my future blogs which shares what I used to style the table and another discusses designing your relaxation space in your garden; how to ensure you use the space effectively.
Sign up to receive the blog straight to your inbox.
Sending love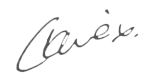 ** Disclaimer: for full transparency NONE of the links I have shared are affiliated. Sharing my inspiration in the hope that it helps you create your space for your special event.