I want to tell you about Mary…
I guess it was the final time she was willing to put up with being told she 'looked tired'…
By herself of all people.
Despite her best efforts to look her absolute best she still didn't feel the same as she used to.
She couldn't put her finger on what exactly was making her feel so exhausted,
Was it the excess carbs?
or the Lack of sleep?
Or was it that she just didn't feel REALLY excited,
The excess carbs meant she'd put on weight
and because she felt overweight and tired… she didn't want to exercise,
and the lack of sleep meant she struggled in the morning.
This was starting to affect her in work too,
She used to feel confident and sure of herself,
But on the more than rare occasion now there was this funny 'self doubt',
She just wanted out of the vicious cycle.
The thing that got to her the most was that now she couldn't even get excited about her lovely clothes, as half of her wardrobe didn't fit.
You see all she wanted was to feel excited again… like she was moving forward each week…
Not going two steps forward, and three back every weekend.
She wanted that feeling where you've bought a new sweater, in a size that makes you happy,
You get home and pull it over your head, adjust the middle and look in the mirror and feel excited about where you're going to wear it out…
Let me let you in on a little secret..
I've worked with 100's of women who have felt like this,
and equally I've been here myself…
I've had times where I've wanted to eat better,
and I wanted to fit into all my lovely clothes,
and I wanted to have a better relationship with food,
annnd wanted to feel confident at work.
But sometimes I've felt so alone whilst trying.
See I don't want a diet, I want a long term fix,
I also felt like I wanted the PROCESS to be a bit well 'glamorous' too…
You know something I could look forward to doing, instead of dreading.
Because guess what, you'll never create the life you love doing things you hate.
And I hated diets,
And public weigh ins,
And big metallic gyms with burly men grunting away.
and I didn't enjoy doubting myself either.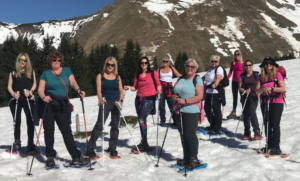 So that's why I created the Woman on a Mission program:
where like minded women get together,
get some coaching,
and map out the life they really want to lead.
and go at creating it like they're on a mission.
See I feel that when you're on a mission to solve something,
it feels a little different to 'just trying' or toe dipping…
Now I wanted to give you the opportunity to join us.,
To take the first step into a year that could massively change your life.
I'm looking for 10 women who are certain they want to be on a mission too.
If you feel tired all the time,
If you want to improve your confidence
and want something to get really excited about,
This Mission may be for you.
I'm bringing together a team of like-minded women who want to execute on a plan that helps them.
Is this something you have been looking for?
If so click on the link below and it'll take you straight over to the page where you can find out more.
Click here:
I'd love to hear from you if this is something you've been looking for and have any questions to;
Contact me and let me know where you are at right now and if any of what I've talked about today has resonated with you. I'd love to hear from you.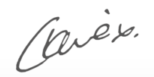 PS: You don't need to struggle alone when it comes to weight-loss, confidence and getting your energy back.