Back to school and work for all of us in the M-H household today.
How was your Monday..?
Chaotic, as you had to get back to routine or calm and smooth as you're still in the bubble of the festive holidays?
.
We tell ourselves sometimes that everything has to be perfect to get started on something new. Whether it be a new routine, workout or nutrition plan.
I would disagree, if we waited for perfect – we could be waiting a long time!
Life would pass us by as we wait for that perfect moment.
I had so many messages about
my post
yesterday about getting back to a fitness routine after Christmas – it seemed to resonate with you a lot! I'm excited to hear your stories about what action you're taking this year and what new fitness ventures you're trying and even starting again.
I went to try a new class at 7am this morning. I love training in the early morning and it was lovely having someone instruct me rather than the other way round! Perfect though, it was not!
Me that is, not the instructor.. my flexibility has also taken a break it seems and it turns out I had my workout leggings on inside out – I found out after the session, totally oblivious until then ??‍♀️ – so as I said perfect it was not. (Although my post workout breakfast was pretty yummy though!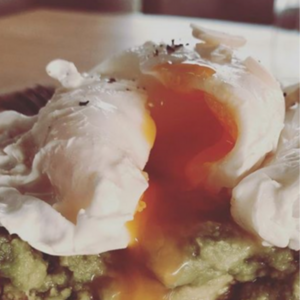 If I had waited for that perfect moment, maybe I would have hit the snooze button and had another couple of hours sleep! (my husband confessed this evening that he would have!) I could have told myself a zillion stories about why I shouldn't train today – we were late back from a swim meet last night to name but one ..
SO
What stories are you telling yourself today?
What imperfect action did you take?
Or even start taking ?
I'd love to know!
Oh and please tell me I'm not the only one who had a wardrobe malfunction today?!? ??
Best wishes