Starting something new can be scary can't it..?
Especially with exercise, we tend to over think it, over complicate it and so to link in with the Moving More campaign, we're inviting those who are scared of exercise especially to join us..
You know you can grab a free strategy call with me to help you..?
My mission is to get everyone moving in a non scary way, having fun and raising your confidence with exercise all at the same time!
Starting something new, taking any new journey, making a change is hard right..? I get that and I'm here to help.
But first, let's switch that Mindset..
Mel Robins, an international author and created the 5 second rule and I love the concept and share it regularly with my clients, in fact shared it with the listeners of BBC Radio Devon just a few weeks ago..
The moment you feel yourself hesitate (when you know you should do something) start counting backward 5-4-3-2-1, then GO.
The Rule is a proven, form of metacognition. When you use it, you shift mental gears, interrupt your habit of overthinking and awaken your pre-frontal cortex – making change easy.
The rule acts as a "starting ritual" that breaks bad habits and triggers positive new behavior change.
It's very easy to talk yourself out of doing something, maybe you've planned a walk but it's looking like rain..
5,4,3,2,1 – GO!
"I'm hungry and ready for lunch – do I go for eggs or chocolate?"
5.4.3.2.1 – go!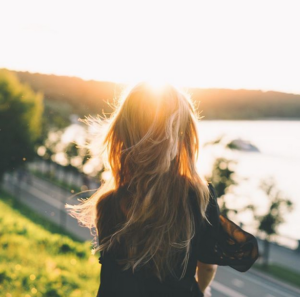 "I feel unfit and want to feel healthier – make that call or start tomorrow?"
5,4,3,2,1 – GO!
Make that snap decision.. Act on it – hesitate and you'll chose the easier, maybe not so wise decision!
From the second you have that idea, you only have 5 seconds to act on it otherwise it's gone..
I love it and today I really want you to practice it.
Speak
Walk
Write
Schedule
Send
Ask
5 seconds – do it! Don't talk yourself out of it!
Try it today and let me know how you get on!
Have a great day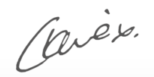 PS I've you'd like help getting started, get in contact now. It's easier than you think x