How are you? 
I've been missing in action for the last few months and if I'm honest I really needed a break from writing and blogging this year..
I'll share what I've been up to and why I needed a break another time but for now I'm now back and ready to get back to it!
How are you? What's been going on in your life?
   It's quite apt that it's been beautiful and spring-like here in Devon and the windows are wide open and there's a real element of spring cleaning in the air!   
There's something about spring that bring a while newness to everything, I don't know about you but it makes me look at everything with fresh eyes.. Am I alone..?
  Firstly, I want to spring clean – everywhere.. or should I say #hinch? (love her! She'd be proud of me these last few days!) Then much like September and New Year, I look at my plans for the year, revisit my goals and make new ones..   Since I've last blogged, I features on two podcasts and I'm really excited to be sharing them with you..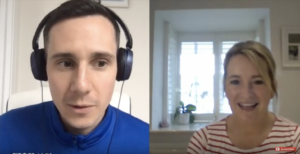 The first podcast was with a super chap called Frank aka Fit with Frank, we were meant to talk about the Woman on a Mission programme but got totally side tracked as I shares her story from Full Time Nurse in London to owner of "Devon Fit Camp", how motherhood transformed my visions and my Top 3 Tips for anyone else who may be feeling the same "What If" moments I did as a new mother.You can listen in here!    
There was a little more chat in the Friday Thoughts; find out what Mrs Frank and Frank thought about my podcast.. it's funny!  
So essentially two podcasts for the price of one!   
I'll share my second podcast and why it was so hard to do in my next blog.. in the meantime, I'd love to know how you are and your thoughts on my podcast with Frank – send me a message and let me know!  
Best wishes,