Celebrating Burns Night tonight..?
My father was a Scot and Burns Night was a big night in our house when I was growing up. He would tell us stories about the famous poet Robbie Burns as my mother prepared Cullen Stink (a smoked fish soup, traditionally a starter) and Haggis, Neeps and Tatties and many more delights for their guests as they would come and celebrate with a special Burn's Night supper.
It was almost as important as New Years Eve in our house and so I'd like to share a recipe with you this weekend in case you'd like to join in with the Burns Night tradition.
I remember Dad practicing the important role of "addressing the haggis" as sister and I used to giggle but I'd do anything to hear him getting prepared for this famous Scottish tradition again.
So what is Burn's Night?
Burns Night has been celebrated in Scotland for over 200 years. Originally started by friends of Robert Burns as a supper with recitals of his much-loved work to commemorate the 5th anniversary of this death. Today, the celebration is held on or around his birthday on 25th January but the sentiment is the still the same; an evening of Caledonian food and drink, friendship, good natured banter and a chance to celebrate the nation's favourite Bard.
The menu, just like the traditional ceremony, has not changed much either over the years. However, with Scottish descendants scattered all over the world the supper now often incorporates elements of the local cuisine and regional flavours too. Seasonal variations and contemporary twists on the menu are fine. So long as the emphasis of the evening is excellent company, food and a dram or three of a good single malt then the great man himself would surely approve, as did my dear Dad!
Not the cleanest of meals but if you are celebrating this wonderful Scottish tradition, either ensure you add a lovely portion of your favorite greens or just simply enjoy and get back on track the next day!
Haggis, Neeps and Tatties is a scottish classic dish, traditionally eaten on Burn's Night, Here's the recipe you'll need:
Neeps & tatties – Jamie Oliver.com
400 g turnips or swedes, peeled and quartered
450 g potatoes, peeled and quartered
100 g unsalted butter
8 spring onions, roughly chopped
30 ml double cream (switch to coconut milk if you are wishing to stay cleaner)
Cook the haggis in a large pan of boiling water according to your butcher's instructions.
So if you are going out or celebrating at home, here's what you need to know to ensure you get it right on the night!
Whatever you do this weekend, have a super one.
Let me know what you are up to especially if you are heading out to celebrate the life of good ole Robbie Burns.
You've got to to love those old family traditions..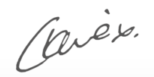 PS If you are planning on having a wee dram or two, you'll certainly be needing this to help you recover!
It's my favourite hangover cure. Use the code WOAM19 for special discount x (Aff link)