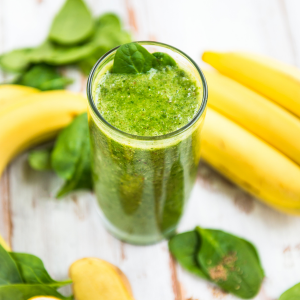 I'm excited to be able to finally launch my latest book – the Green Smoothie Lifestyle.
We live in a very hectic world today where everyone is focused on building a successful career and raising a happy family, and often place our health on the backburner, thinking that we can exercise and eat right later on, when the "to do" list is done.
It's easy to procrastinate exercise, waiting until you're successful or have time to spare, opting instead for quick, unhealthy meals because they have no time to prepare well-balanced meals.
Does this sound familiar?
You might've heard the saying "if you don't make time for your health, you must make time for illness." Making small changes to your health, drinking more water, less caffeine, adding more greens can make a huge difference to not only your long term health but how you feel..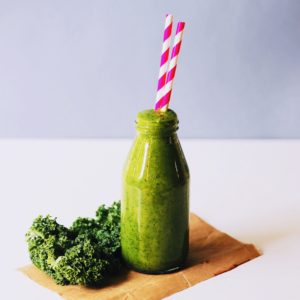 Today, more than ever, we need to focus on our health and well-being. It is crucial. Our lives are filled with deadlines, meetings, work demands and stress. There is lots of overwhelm when it comes to what to eat and when and quick and easy foods after a busy day at work can often be high in calories but low in nutrients.
Green smoothies are a massive shortcut to excellent health & vitality. 
This is why I've added my favourite collection of green smoothies together and produced them in this simple to use ebook.
You can download it to your smartphone or tablet so you'll be able to read it on the move. It also contains a shopping list of the ingredients you'll need to make introducing the Green Smoothie Lifestyle into your world without it becoming overwhelming or you already feeling like it's too much to get started..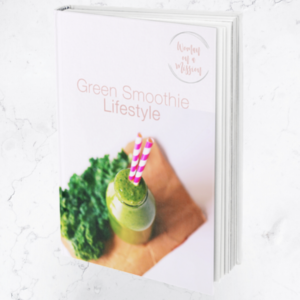 Is this book for you..?
Yes – if you already have smoothies in your life and you'd like some more recipes and ideas.
Yes – if you're guilty of having neglected your health for a while. Cast your fears aside. Your health and body constantly seek to improve and get better. You just need to assist them.
Simply order your copy now by clicking this link and it will arrive straight to your in-box. (remember to click 'return to merchant' when you've purchased and you'll be directed straight to your book)  
What else do I cover in the book..?
I've kept it really simple and answered all these questions:
Why green smoothies?
What are the best greens I should use?
What are smoothies and how to make one?
What are the benefits of adding Green Smoothies to your life
Are smoothies safe and how to avoid the common mistakes
Making green smoothies part of your life.
All these questions will be answered together with 7 fab recipes for you add to your lifestyle..
I really hope you love it.
Please do share your pictures of your green smoothies with me and remember to tag me in and use the hashtag #greensmoothielifestyle
Enjoy!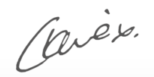 PS want to make your smoothies even better for you? Simply add a scoop of my favourite greens
Quote WOAM19 for 10% off your order 🙂 x